Social Enterprise
|
Design and Innovation
The Brave Story: Paglalayag
Philippines
The Brave Story creates garments & home decors out of repurposed textile waste that are crafted with love by artisan mothers.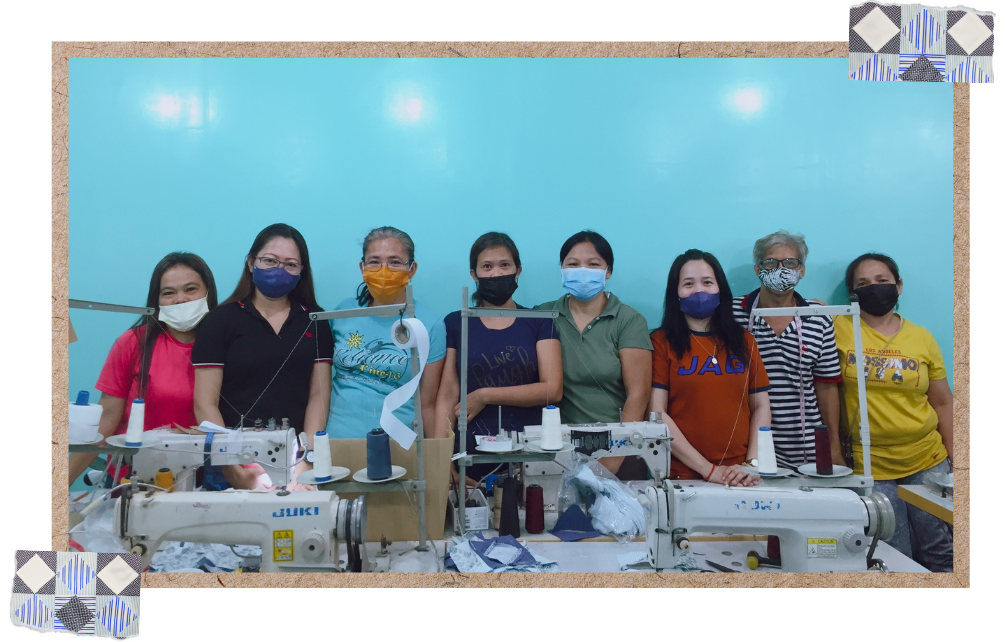 The Brave Story is a sustainable lifestyle brand that practices slow fashion, launched in April 2022. Our products are made from repurposed textiles that are carefully crafted by our local artisans who are mostly mothers. Our designs are produced in limited quantities and we carry a range of sizes, catering to a variety of body shapes. We ensure comfort and functionality in each of our garments. Our vision is to weave hopeful dreams through our creations that are made with love.

Our crowdfunding campaign is called Paglalayag. This is our first collection, telling the story of a journey towards reconnecting with the self, as we piece ourselves together in the life cycle of becoming and unbecoming. As we spend more time introspecting in the comfort of our homes, we begin embracing our inner child, realizing the things that matter most, finding self-care activities that bring us joy, and discovering more reasons to be grateful.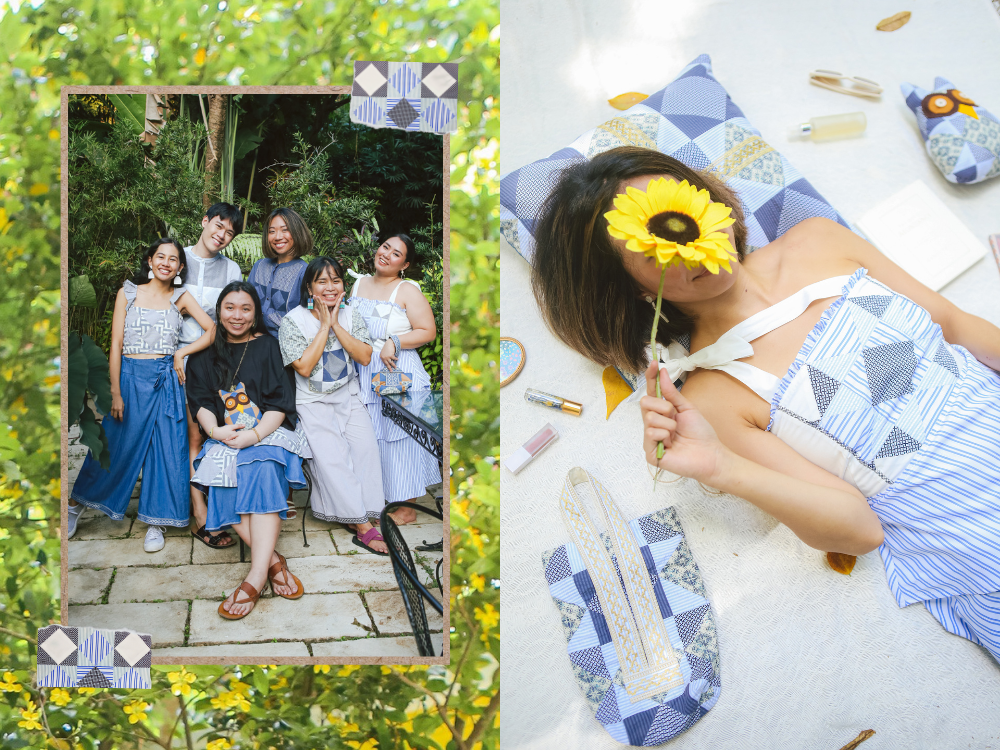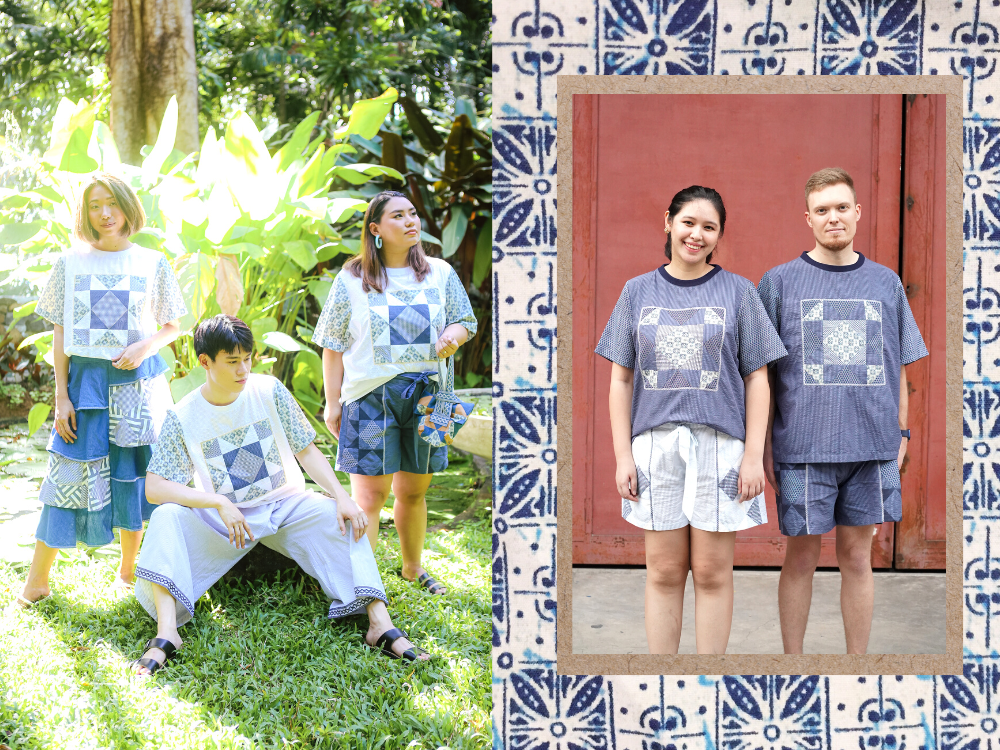 The garments of The Brave Story can be worn in multiple ways. Our elevated basic pieces can be mixed and matched with your favorite closet staples, allowing you to create your own sustainable capsule wardrobe. The patchwork and embroidery details evoke a wave of nostalgia, reminding us of the good old days and the simple things that make us smile.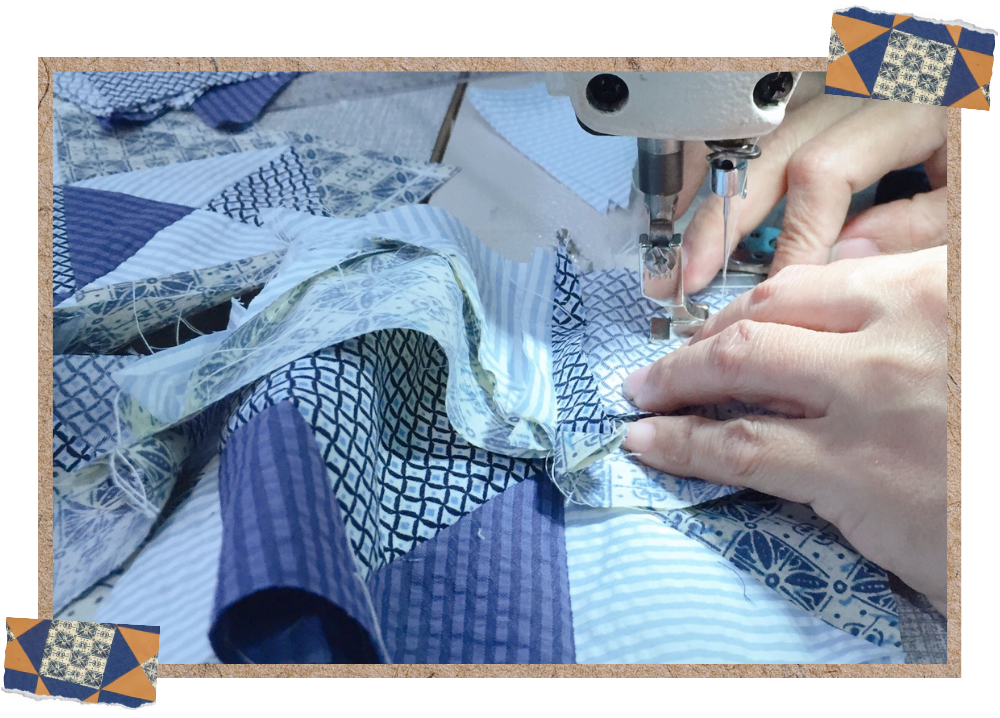 Next year, we plan to continue our advocacy of sustainability in fashion through our next collection called Pagsibol, a journey of blossoming and growing into your authentic self.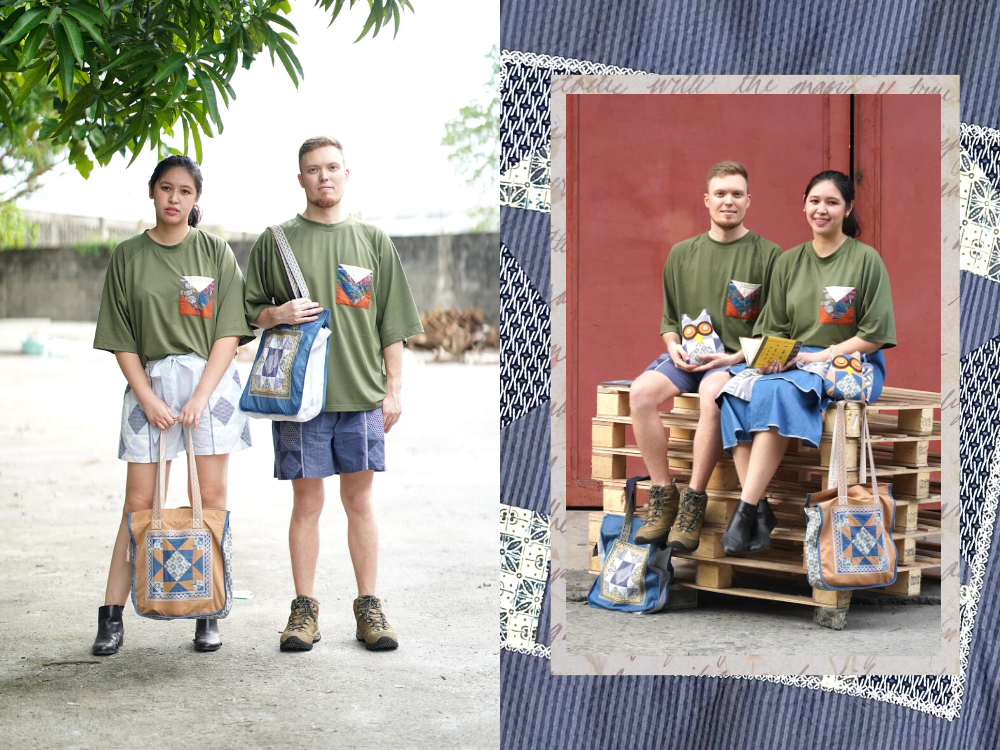 Working in the Philippine garment retail industry for over seven years, our founder Cris Roxas, was exposed to the reality of how mass production in fast fashion brands contribute to the world's pollution and to the unfair treatment of factory workers. These experiences motivated her to make a lasting positive change in the garment industry through The Brave Story.
When the UN Economic Commission for Europe reported that 85% of all textiles go to dump every year, we wanted to address a recurring issue in retail companies and garment factories in the Philippines - the large amount of textile waste. Excess rolls of deadstock fabric are left unused and fabric scraps from production are disposed as garbage.
The Brave Story practices zero waste, as even the fabric scraps are used as filling for our Kuwago stuffed toy. We practice fair treatment of artisans, ensuring that they are well-compensated for their creative skills and giving them time to take care of their families.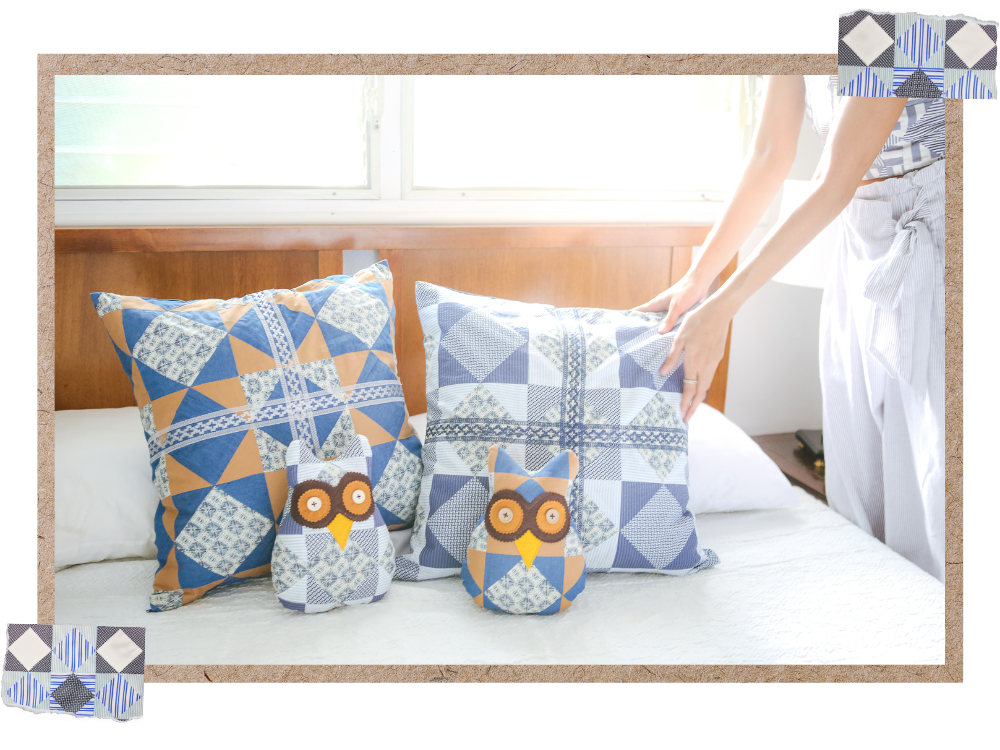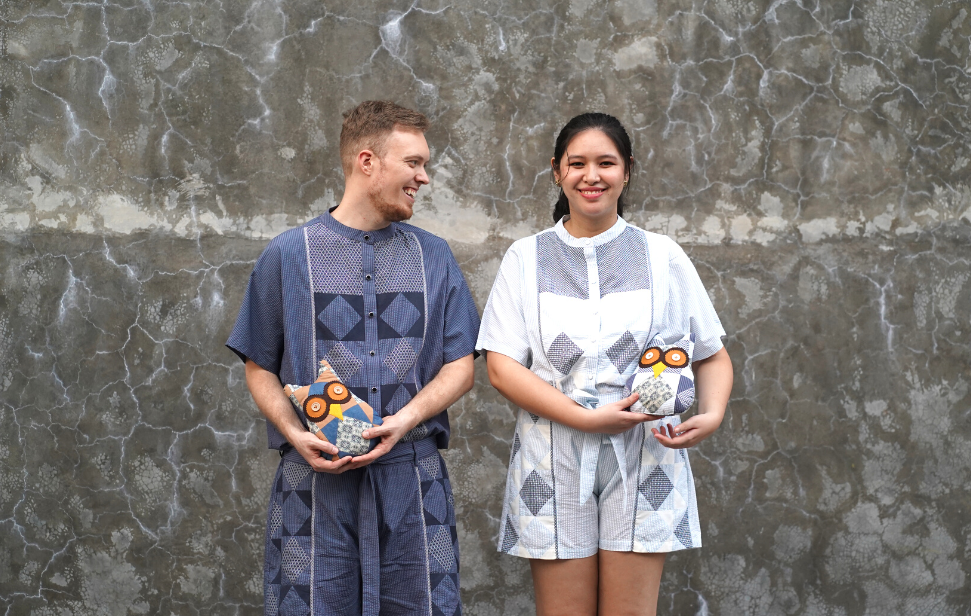 Through our sustainable design practices, we help lessen environmental waste, provide livelihood to our artisans, and encourage consumers to be more mindful with their purchases. With this, we help create a better and greener fashion industry.

For our monetary goal, we are targeting to raise P70,000 as we sell our first collection Paglalayag. The funds will be used for the development and production of our second collection Pagsibol. This will be launched in Summer 2023.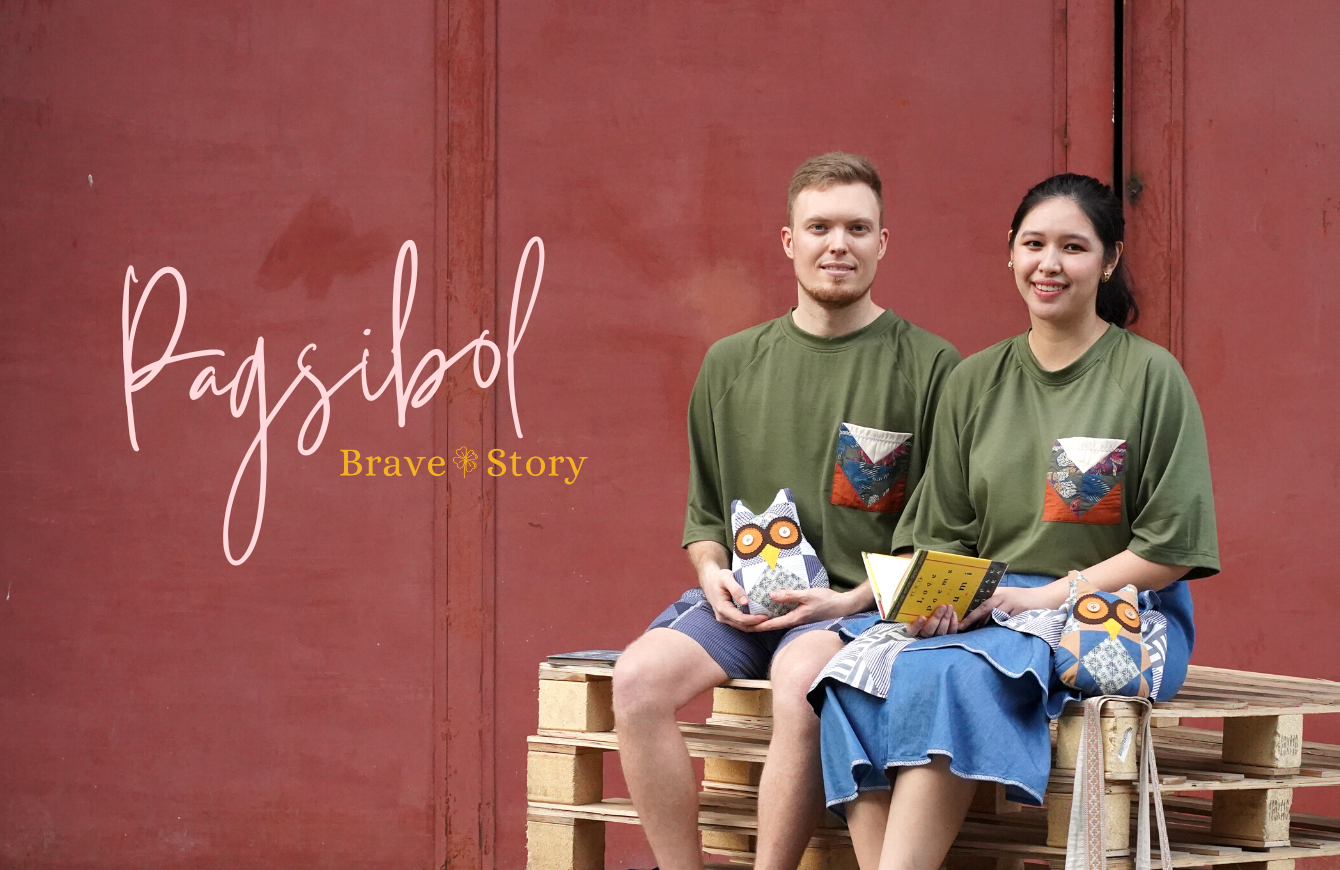 Through your support, we will be able to produce Pagsibol, helping us give new purposes for textile waste and empowering our local artisans as they find more livelihood resources.

Our design principle has always been guided by the compass of the heart, using fashion as a force for good.
All of us may have different stories of growth, but a common value that we share is being brave. Embracing the courage to keep going, rising above the difficulties and weaving hopeful dreams. Just as each patchwork is unique to itself, so too is your perfectly imperfect self.
Dare to be you. Embrace diversity. Tell your Brave Story.

The backers and patrons of our crowdfunding campaign will have special discounts and access to limited edition products that are only available through The Spark Project. You can purchase the newest colorway of our bestselling Araw boxy patchwork t-shirt in midnight and also have an early access to Kislap, one of the pieces from our upcoming summer collection next year, Pagsibol.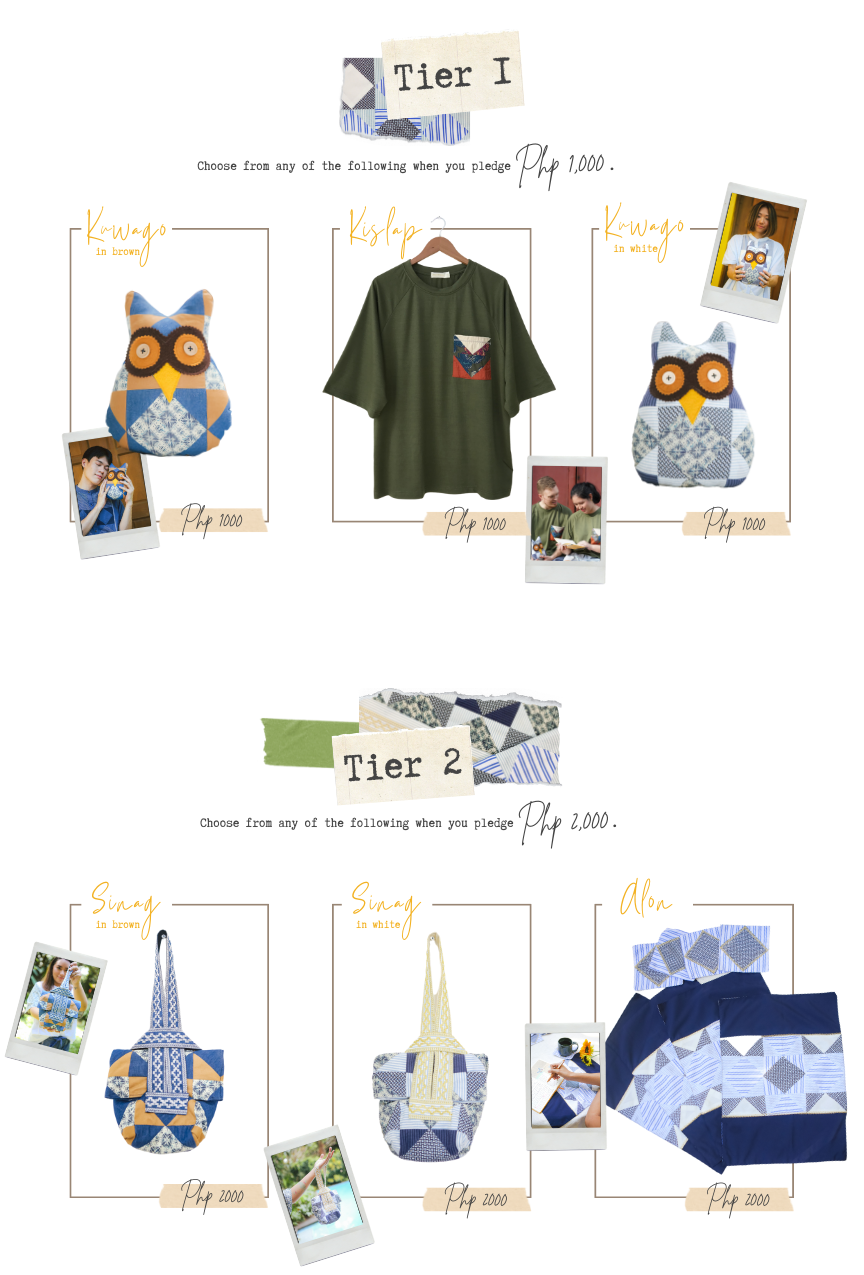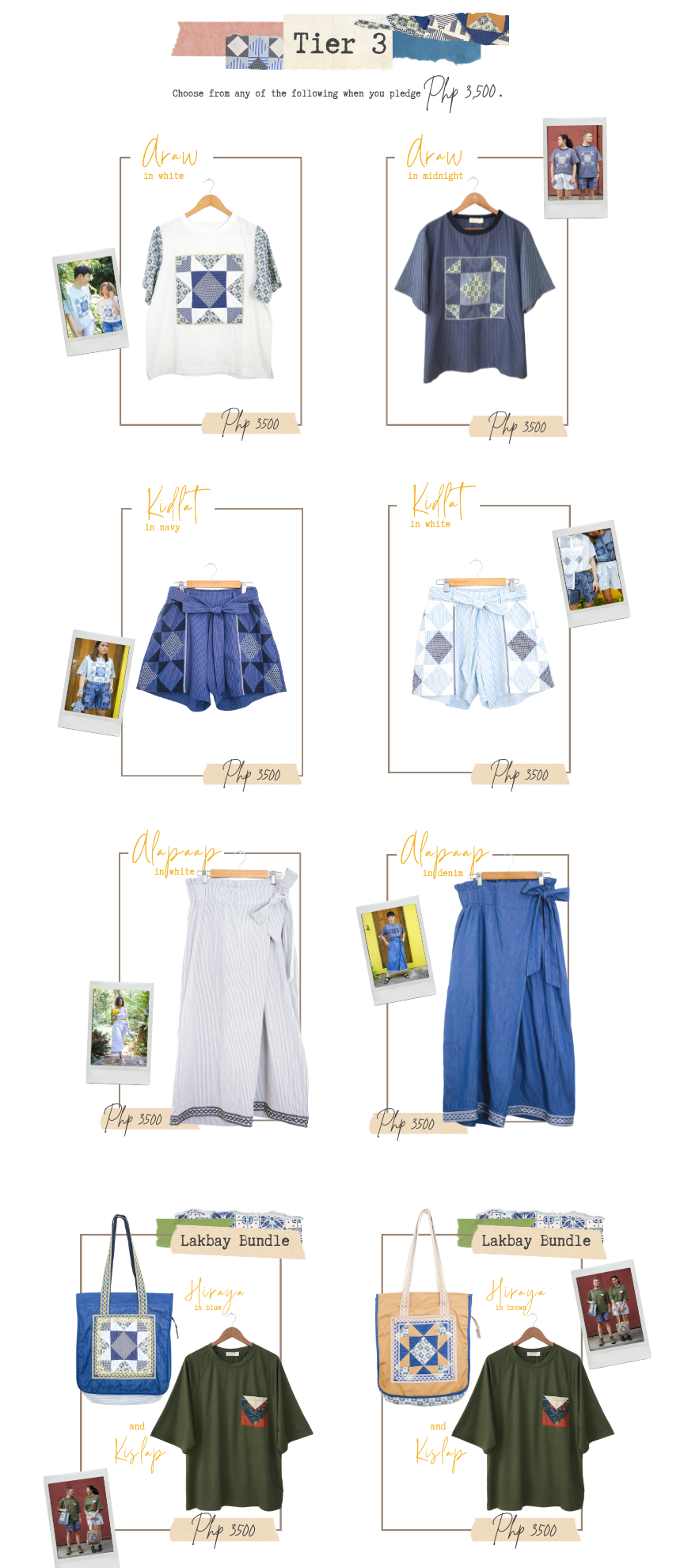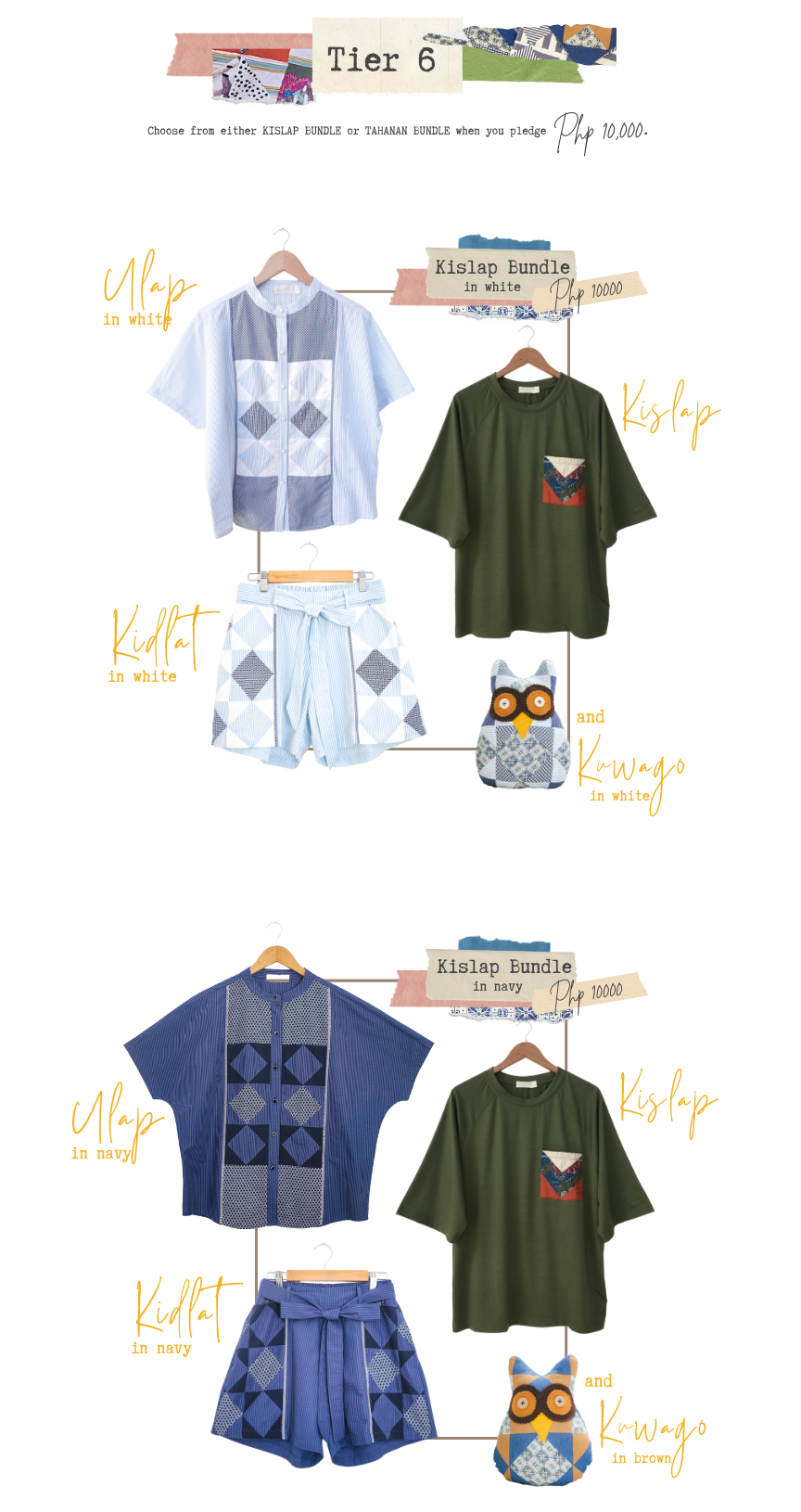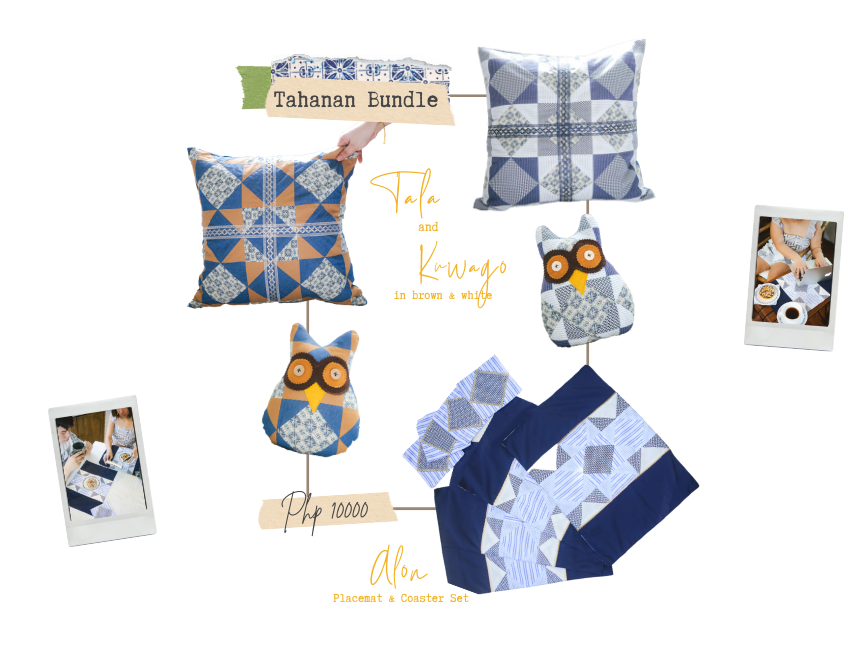 And just in time for the holiday season, we are offering discounted bundle sets available only for the duration of our crowdfunding campaign. Your gifts will be more meaningful as you share love not only with the special people in your lives, but with the community who created these products.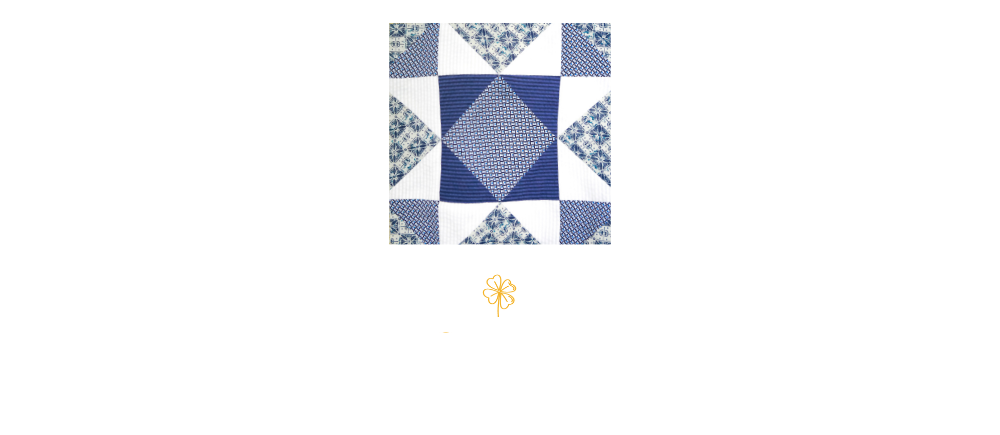 | Name | Date |
| --- | --- |
| Zanne Silva | 11 November, 2022 |
| Eileen Abiva-Roxas | 11 November, 2022 |
| Emanuel Jose' Montuori | 11 November, 2022 |
| Arlene Jamias | 13 November, 2022 |
| Che | 14 November, 2022 |
| Rose Celine Basa | 16 November, 2022 |
| Irene Cortez | 16 November, 2022 |
| Mrs ECO International | 17 November, 2022 |
| Jan | 20 November, 2022 |
| Jan | 20 November, 2022 |
| Cris Abiva | 21 November, 2022 |
| Loretta Zuñiga | 21 November, 2022 |
| JOVY | 23 November, 2022 |
| Anonymous | 25 November, 2022 |
| Imelda Romero | 27 November, 2022 |
| Maria Karen Aranda Ezzati | 27 November, 2022 |
| Martin Arranz | 30 November, 2022 |
| Vanessa Venugopal | 3 December, 2022 |
| Abee | 4 December, 2022 |
| Buena Sawit | 5 December, 2022 |
| Joanna Guinhawa | 6 December, 2022 |
| Mon Galicia | 6 December, 2022 |
| Gina Madamba | 11 December, 2022 |
| Von Romero | 12 December, 2022 |
| Andreas von Buddenbrock | 12 December, 2022 |
| Avie Montemayor | 12 December, 2022 |
| Monette Bata | 14 December, 2022 |
| Audrey Hontiveros | 14 December, 2022 |
| Dana Rosario | 14 December, 2022 |
| Patch Dulay | 17 December, 2022 |
| Michael Covert | 19 December, 2022 |
| Liza Kunzmann | 19 December, 2022 |
| Ponce Ernest Samaniego | 21 December, 2022 |
| Fred Ho | 22 December, 2022 |
| Marvin Chang | 22 December, 2022 |
Frequently Asked Questions
After the order is confirmed, our artisans will produce the reward. Kindly give The Brave Story team a lead time of 1-2 weeks for the production and delivery. We will keep you updated with regards to the status of your rewards.