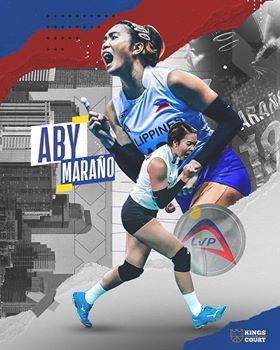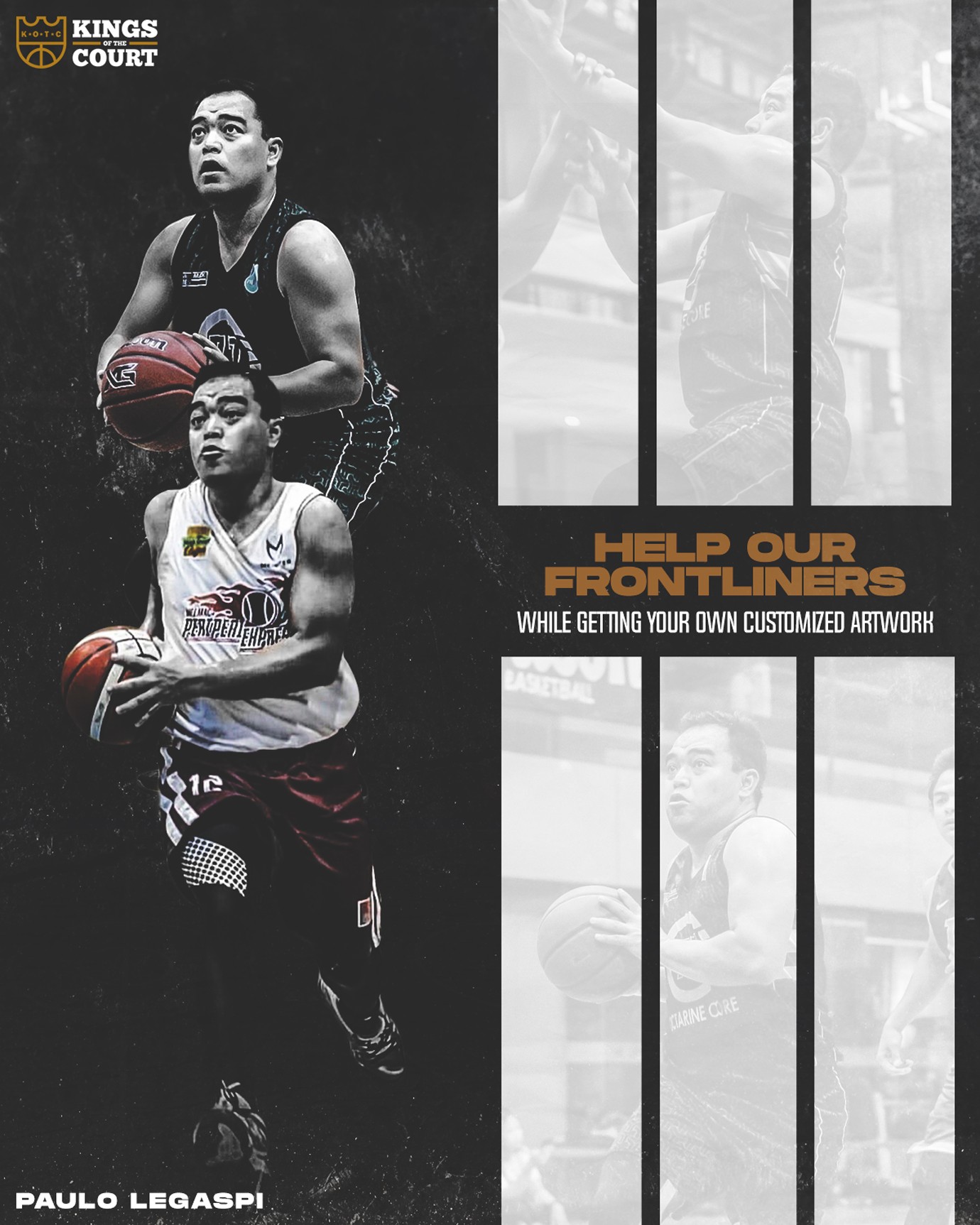 The current COVID-19 situation has undoubtedly taken a hit on us. Select business operations have been on hold, sources of income have been limited, and the frontliners continue to risk their lives to bring our nation to victory. But while the pandemic is a global struggle - we believe in the collective power of bayanihan, the Filipino spirit, and the sports & leisure community in helping those who are in in need.
Undoubtedly, in our fight against COVID-19, we can all agree that the fronliners are our Most Valuable Players - they are The Season MVP's. In addition, as the sports industry has been heavily hit by the suspension of sporting events, our officials, referees, event staff, and feelancers have no sources of income.
Kings of the Court PH is raising funds to help our frontliners, and provide financial assistance to displaced workers and their families.
Any donation amount will go a long way. But for a donation of PHP 700.00 and above, you can get your very own personalized digital artwork. It can be to express your passion for sports, music, travel, or you can nominate a friend, family member, or teammate as a souvenir. Likewise, it can be to honor a frontliner as a show of appreciation to them. Proceeds are for the #SeasonMVPs – our frontliners, and the #KOTCFamily.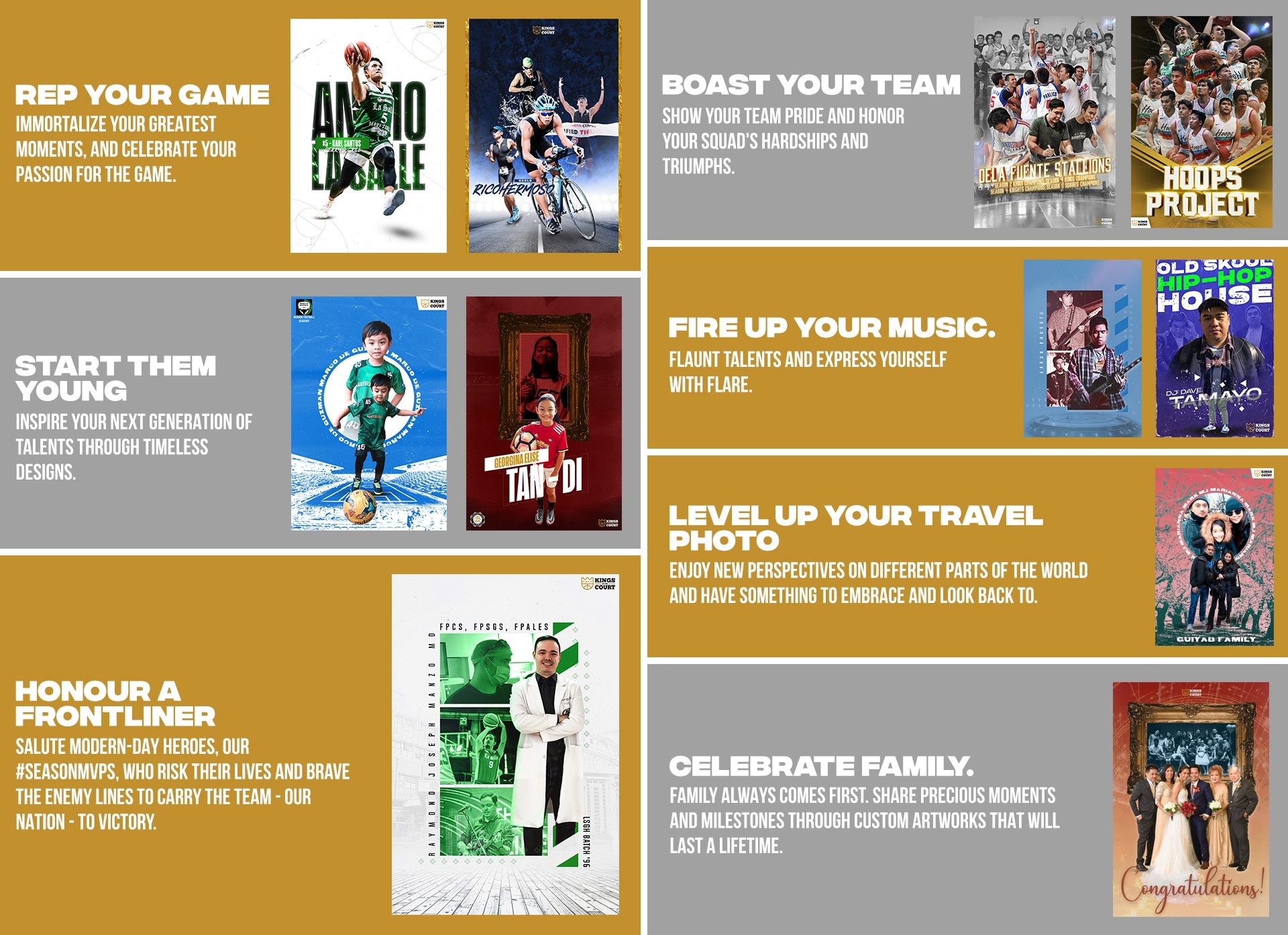 SALUTE TO OUR #SEASONMVPS
Everyday we hear heroic stories of frontliners – our doctors, nurses, and healthcare workers who are braving the enemy lines to carry their team – our nation - to victory. Despite risking their lives, their lack of sleep, food, equipment and their uncertainty to be with their loved ones, they continue to perform. For that, they are our #SEASONMVPS. Our proceeds go to support them through PPE [roduction, meals, and proning pillows for critically-ill patients.

SUPPORT TO OUR #KOTCFAMILY
Kings of the Court is nothing without the people who hold it together. Proceeds shall also go to displaced officials, referees, event staff, and freelancers of the #KOTCFamily who have no source of income during these trying times.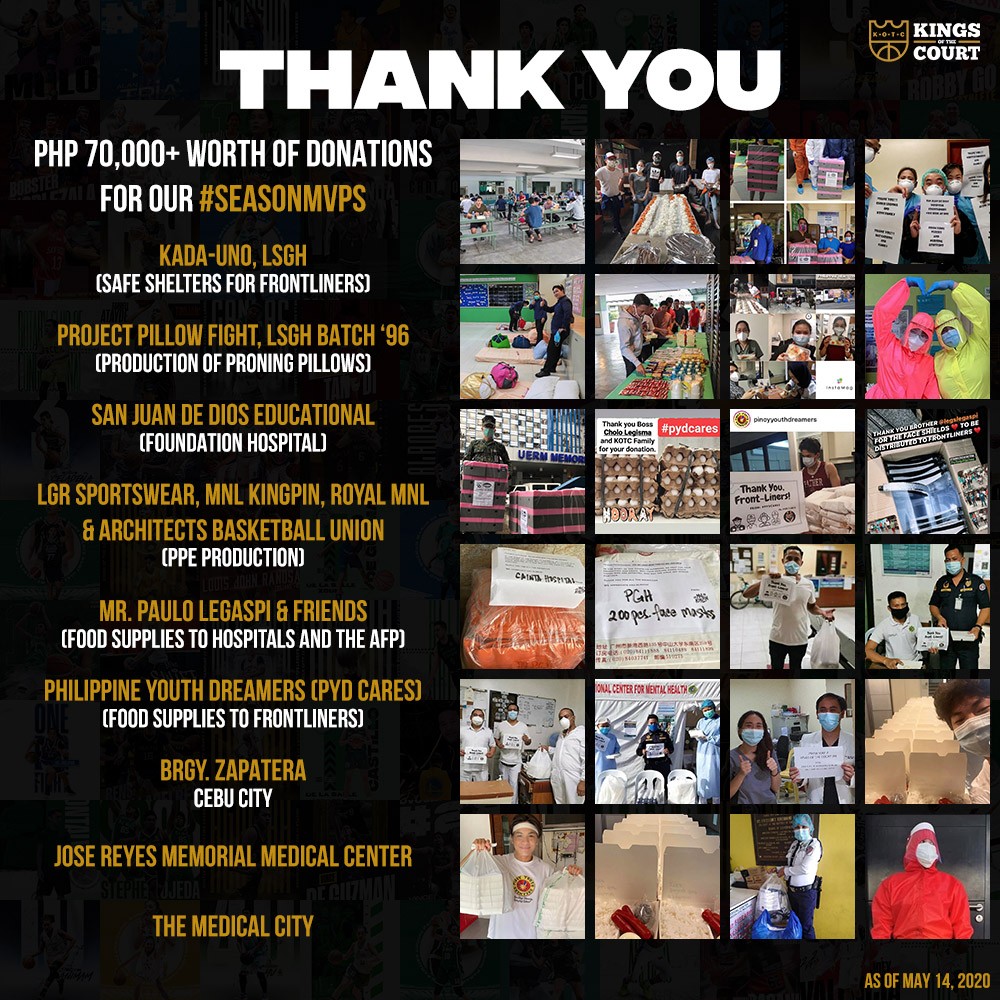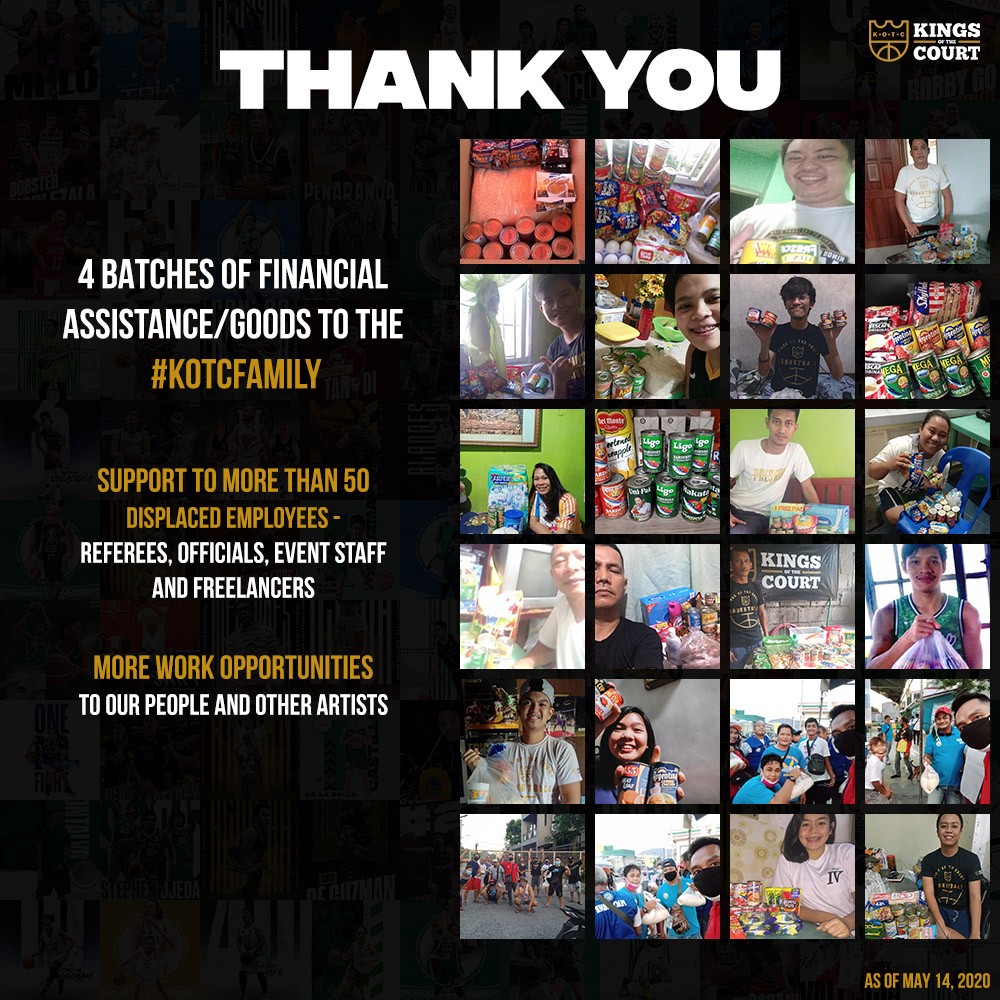 Beneath the masks, frontliners in various hospitals are all smiles for the help that they receive from different groups and organizations who made this possible – PPE's, proning pillows, food, and shelter for our healthcare workers. Likewise, the smiles we see in our staff pushes us to move forward and do more for them.
ATHLETES & PERSONALITIES HAVE TAKEN PART
When it comes to our fight against this pandemic, sports and the entertainment industry has connected us together in supporting various campaigns for our frontliners and the people in need.


Get yours now and take part in the movement! Check out our templates for you to choose from: https://bit.ly/2UU2lA6
Other payment options:
BPI: KOTC Sports Organizing Services Inc. 2403-1384-47
BDO: KOTC Sports Organizing Services Inc. 010980026342
Gcash: 09276975333
Paymaya: 09154575336
All donations will never go unnoticed, as we the names of our donors shall be included in our "Wall of Appreciation" found on our website: http://kingsofthecourt.ph/wall-of-appreciation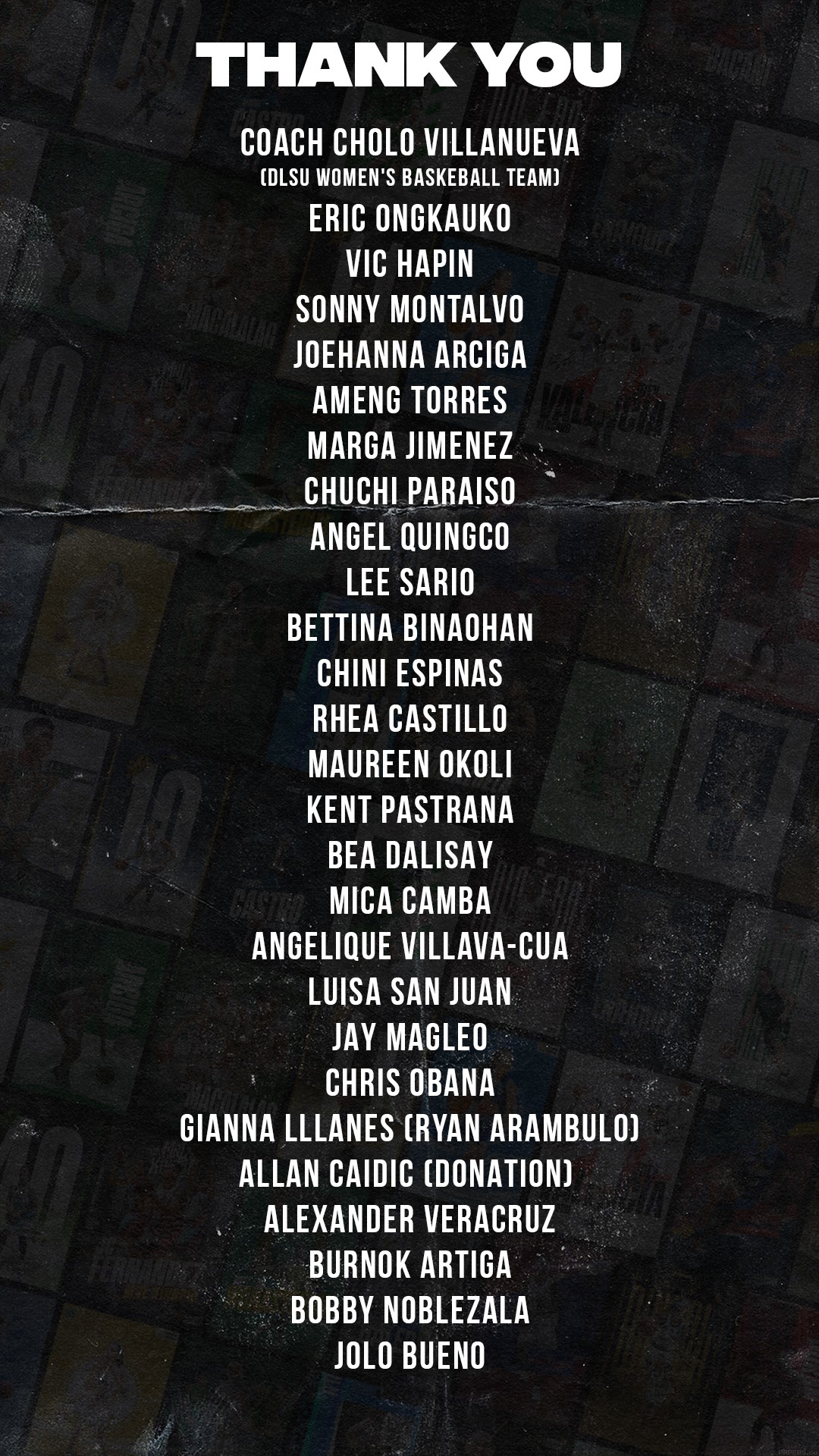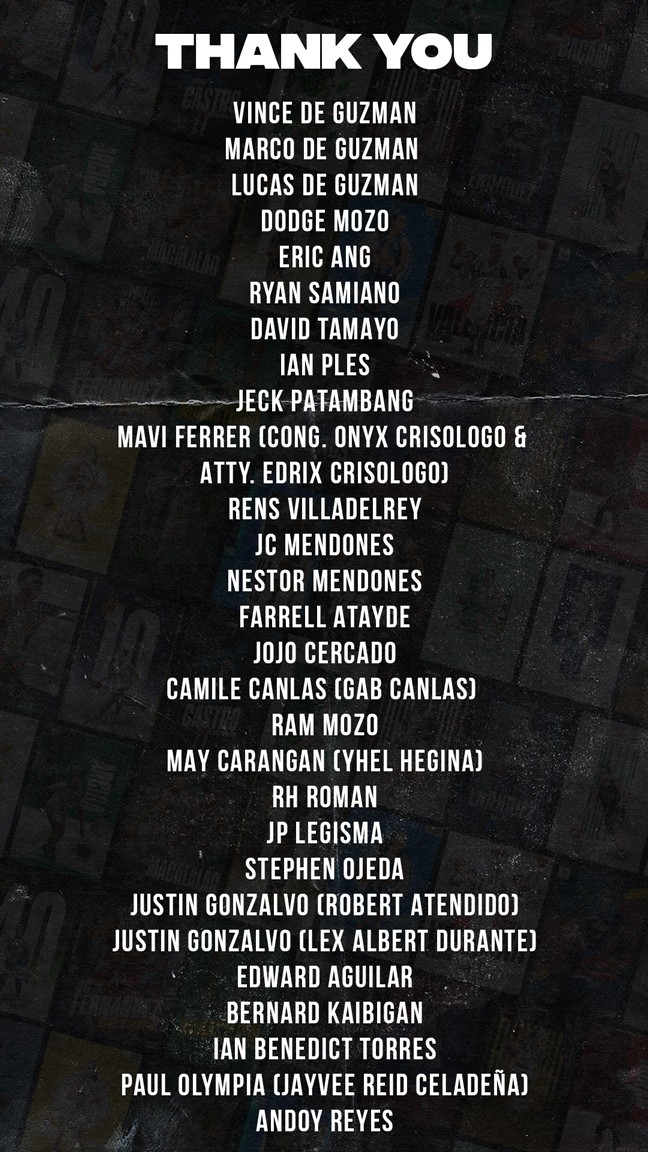 | Name | Date |
| --- | --- |
| Anonymous | 30 May, 2020 |
| Montalban Crusaders Basketball Team | 15 June, 2020 |
Frequently Asked Questions