Community
|
Food and Beverage
#PurposeBeyondCoffee
Philippines
#PurposeBeyondCoffee is a campaign by Neighbor Coffee that aims to provide funds for the training and equipment of Leon coffee farmers.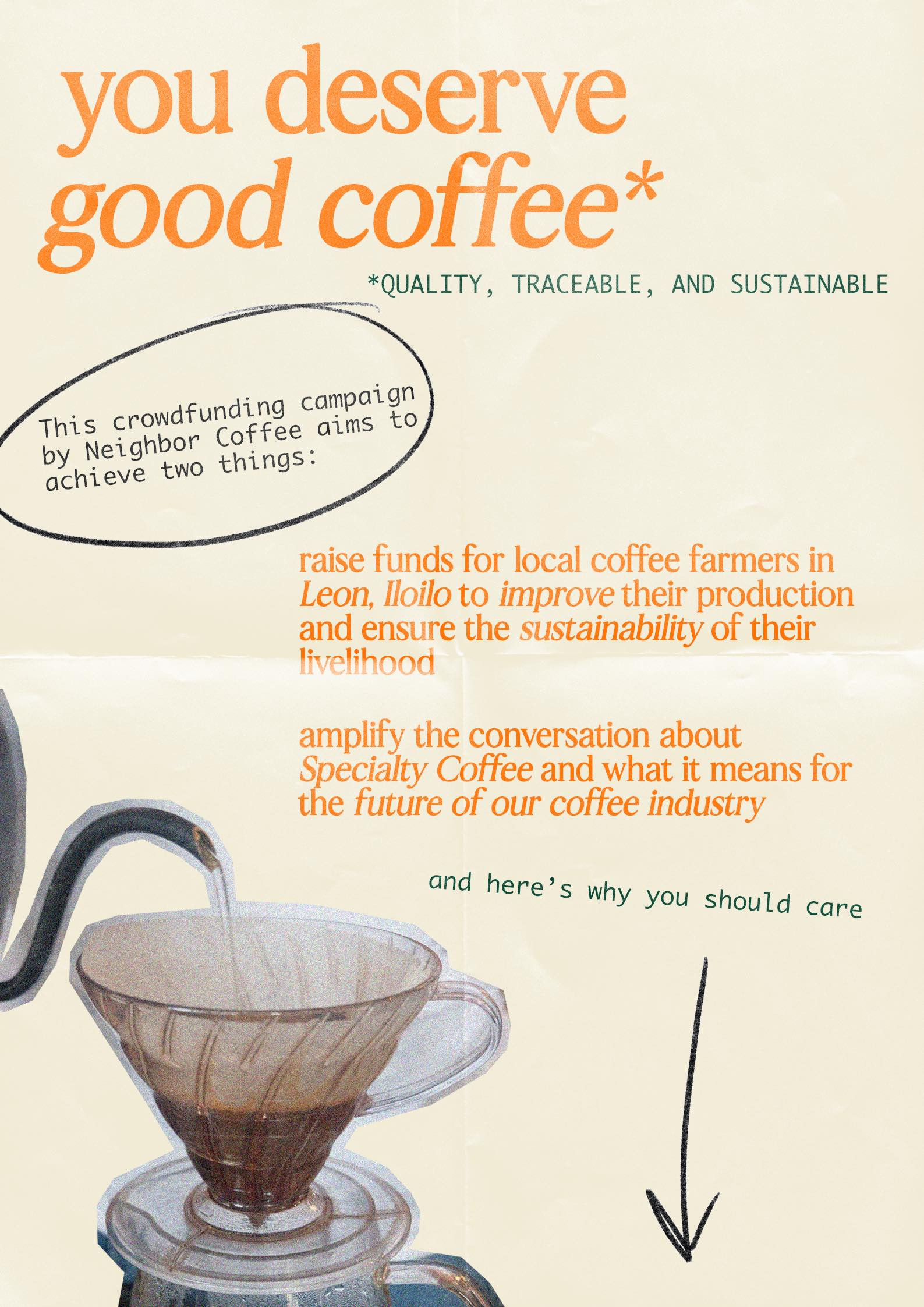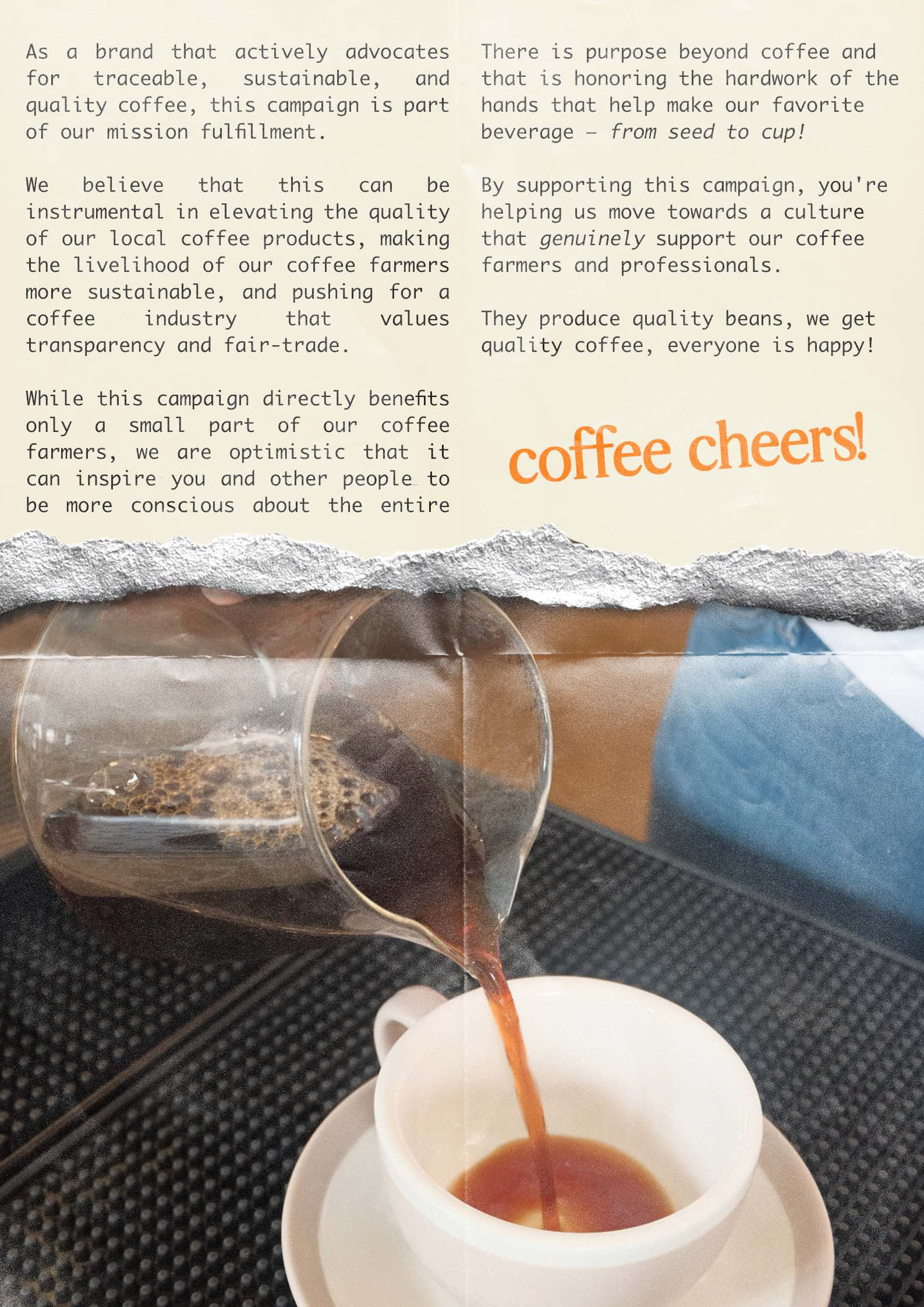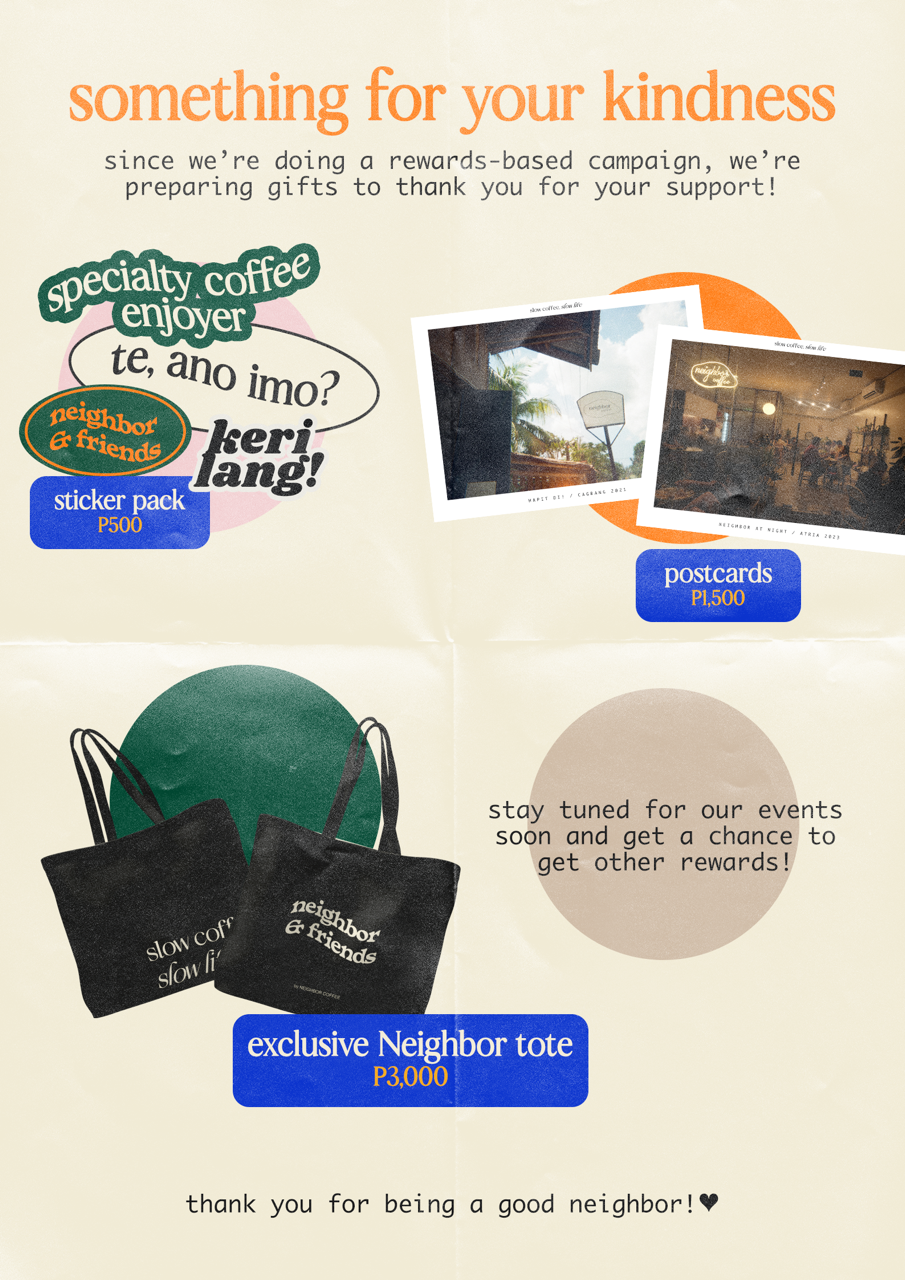 | Name | Date |
| --- | --- |
| Trivia Night | 8 November, 2023 |
| Ivana Mabunay | 15 November, 2023 |
| Patch | 18 November, 2023 |
| Patch Dulay | 2 December, 2023 |
Frequently Asked Questions
Definitely! We'll get in touch with you about your corresponding reward as well.
The sticker packs and postcards can be available for pick-up or shipment two weeks after you submitted your donation, and two to three weeks for the totes. We'll be contacting you directly to discuss the logistics of your reward.
Our shop is located at Shops at Atria, Mandurriao, Iloilo. In case you're based outside Iloilo, we offer shipping options via LBC or J&T.
If you're from Iloilo City, we suggest picking up the reward from our shop. Otherwise, we can ship it to you via LBC or J&T. Since the shipping fee varies and is not covered by the reward cost, we will finalize this with you via email.
Regardless of how much we'll be able to raise, the funds will still be allocated to our beneficiaries! We'll work together with coffee professionals to determine which program or equipment to prioritize so they can maximize the fund.
Back this Project
Neighbor Sticker Pack - ₱500.00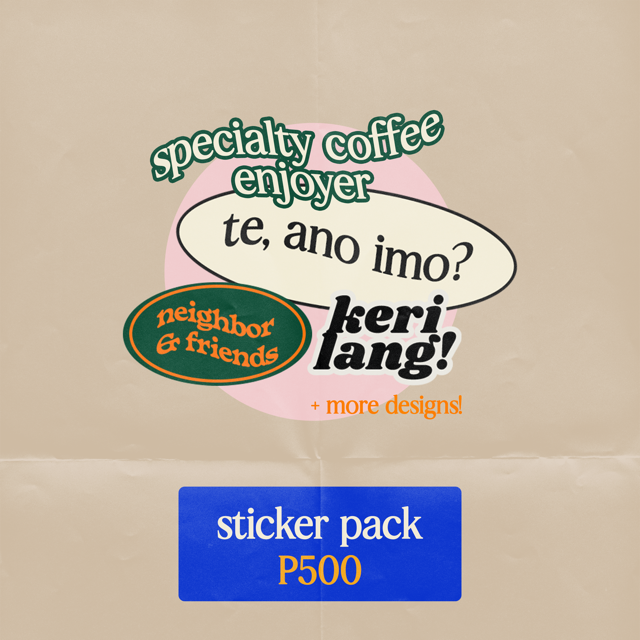 Flex your good deed of helping fund this campaign through these limited edition Neighbor stickers! It's our first sticker pack, too!
2 out of 50 claimed
Neighbor Postcards - ₱1,500.00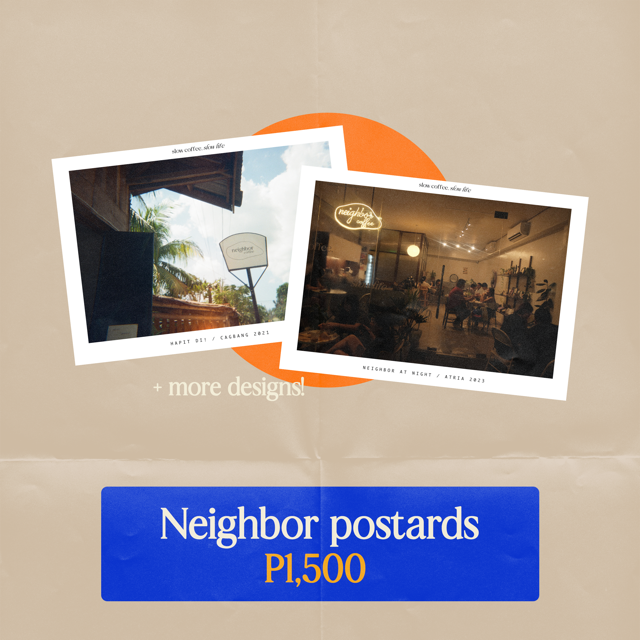 Something to add to your stationery collection or your wall for decoration: a personalized Neighbor postcard with a note from the team. You'd love this if you're sentimental like us!
0 out of 50 claimed
Exclusive Neighbor Tote - ₱3,000.00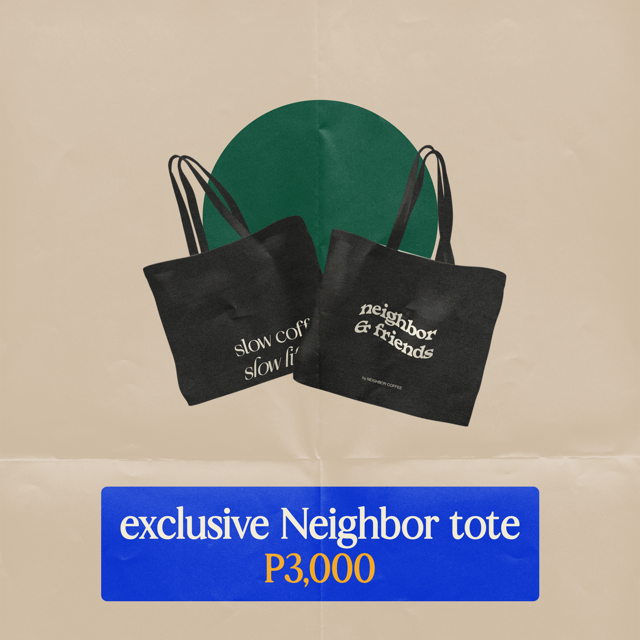 Our wide tote, finally in black! This much requested color was the first to come in mind when we were thinking of something exclusive to offer as reward for this campaign. It comes with a print on both sides, too!
1 out of 50 claimed
Back this project with any amount without reward(s)