More Than Craftmanship
Quality and craftsmanship has been a signature of the Cebu furnishing industry for many years. Rody Monoso has long thought above merely providing craftmanship, but innovating the format to change our planet for the better. Bamboo grows very, very fast, and is already considered an answer to keeping our planent clean and safe for the next millennium Rody Monoso has invented machines and processes that eliminate complicated steps in getting bambo to fit mass production form. Help him--Help us change the world by contributing to our plans to get him roaring back into the design community by getting his intellectual property protected and perpetuated to bring about the legacy his life's work deserves.
"I mastered everything .. I only have one chance .. " - Rody Monoso
A Bit of a Back Story
Hi! I'm Mike Sullivan. In the process of my own entrepreneurial and innovative efforts, I stumbled upon Rody and his family, and it changed my life. Before God, I know that I owe this man my help, and I'm hoping that others understand and are willing to pitch in as well.
I was looking for creative ways to promote my own finance & technology startup ideas with quality local entrepreneurial efforts here in Cebu. In the process I found that committing myself fully to promote others was a far more worthy goal, thus this campaign on behalf of Rody Monoso and his family.
The partnership between him and I has merely begun. He is a mentor and friend. It would be my shear joy to continue to work under him, using my talents and gifts to amplify and promote his in a worthy manner.
Since I have a very large network because of a career in the U.S. Navy and parents who lived abroad, I bring what I can into this arena to help protect his legacy. I encourage you to take the time to listen to his story and commit a tiny amount of your resources to help him. The greater reward is not the clock we will give you, but the connection you will have made to a tremendous cause.
"Building something for oneself is ambition. Building something for others is ones legacy." - Mike Sullivan
Our Goals
Demonstrate his machines to a world of trusted experts that can help us patent his designs.
Start a small business producing high value bamboo products for export to support the local economy.
Build partnerships with future financial entities and clients (for machines and furnishing products).
The larger idea of this campaign stays with what we can learn from Rody Monoso. He represents more than himself. He represents many creative and ambitious minds here in the Philippines. There is no shortage of greatness within this country-- the shortage is in the gainful trust and commitment these folks can find to help give them the best chance to succeed.
In the West, we have governments, financials systems, and expert investors ready to pounce on the next best thing, completely aware of the benefits of protecting and promoting such people like Rody Monoso. With the The Spark Project's help, we want to continue similar trends, starting with this brilliant man.
Can you be a part of that trustful commitment? Can you be someone that is willing to help? I hope so.
| Name | Date |
| --- | --- |
| Rasol Mitmug | 4 October, 2017 |
Frequently Asked Questions
All proceeds except the platform fee go toward Rody Monoso's efforts to build a small business. None of the money goes toward my efforts to help him, nor will I take any cut from the rewards given. ALL of it goes toward providing raw materials and labor for his demo products, including the clocks. We hope that through our efforts we can establish the right connections. The efforts you are participating in will secure the upfront costs to demonstrate his machines for important clients and financial partners.
If you live in the Philippines, we can have your clock made and delivered within 60 days of the campaign ending. If you live elsewhere, like the United States, for instance, we can hope to have it to you by Christmas, the latest February. There are export and assembly requirements still to be worked out that may cause delays. Keep in mind that you are not ONLY purchasing a clock but backing the effort to protect Rody Monoso's legacy as an inventor and will reap rewards greater than money can buy in taking part in a social cause worthy of your resources.
It is best that we allocate your money in a transparent manner, rather than in things that have murky timelines and costs. Although we have done preliminary investigation into the costs of patent research in the United States, we still don't know if that is the country that will be the most helpful. Conversations are still needed with important people in various developed countries. The EU and American Chamber of commerces here in Cebu will definitely be interested, but like anyone, they need to see products and demonstrations before moving forward to help us with patent research. You are helping us specifically with the demonstrations. Rody Monoso is not merely a craftsman, but an inventor. Our focus in getting the inventions into the world properly and securely.
In short, I am the chief partner and have taken ownership of the marketing portion of our efforts. I am not receiving ANY compensation other than possible future stock or ownership in any follow-on enterprises that may ensue; but that is speculation only. I may not be the best suitor for him and his legacy. I'm willing to find someone better, if its not me. This is about Mr. Monoso, his legacy, and his family. In the process of meeting him and his daughter, Rhoda .. It changed me. I owe to them my efforts merely because of the example, the ambition exemplified by him throughout his life. You can imagine that in making these videos, I have heard his words a thousand times over, and it spurs me to be a better person. I am thankful to God for meeting them, and am willing to help them at cost of my time and meager resources. I'm hoping I am not alone in this. Crowdfunding is about bringing the community into the picture. I pray I can accomplish that successfully.
I have personally met the founder and CEO of The Spark Project, Patch Dulay. In my own efforts for my own company and inventive ideas, I ran into him twice and know that he understands the Philippines, Filipinos, and what necessary actions need to get the ball rolling here. Without getting into too much detail, I know I can trust him, his successful track record, and his selfless dedication to developing innovation here in the Philippines. Its very important that we run local campaigns here to drum up success and support in the community. His platform enables me to receive funding efficiently from both abroad and locally. I will be glad to receive financial support from my network overseas, but I will be much more elated to see more selfless people come from the local community to gather around and help Rody Monoso.
First of all .. if you want to do the math, divide the Philippine peso (PHP) amount by 50 and you will get the dollar price of the rewards. We aren't as concerned about the profitability or discount because this isn't a store .. yet. Of coarse, if we open for business in the future, local costs will lower, thus the price will also be different for local buyers. With that said, please understand this is a cause you are contributing to, and the items listed are rewards for your donation. IF you are interested in purchasing future products from us, please contact us, but we ask that you understand, we may not offer them at a lower cost until the campaign is over out of respect to those willing to contribute to the campaign. If you are interested in other products or potential demonstrations, let us know. Within the social media campaign you may see other things that have come from his machines (such as plaques, floor tiles, beer coasters, etc). We are interested in any future business that will help us meet our goals.
First of all, they ARE quality items that can sit in your home decoratively for 25 to 35 years. The items are made completely of bamboo (besides the clock mechanism and glass). The clock mechanism needs no tools to be replaced. Understand that these are rewards, first of and foremost; not products in a store .. yet. If the prices seem high to you, than I encourage you to understand the difficulty in prototyping and inventing flattened quality wood from bamboo, and look forward to it becoming much easier and mass produced in the future when we find the right engineering firm to use his patents to produce commercially available machines. You, in some ways, are helping direct the future of consumer goods made from sustainable and easily growable material: Bamboo. The prices may even seem low to you. You, then, may be familiar with the difficulty in handcrafting such items from bamboo, and now you can also taste the future of furnished products, made from Mr. Monoso's prototype machines (the polishing and flattening of a very hard and resilient material). And .. by the way .. that table in the pictures? Yep. It was made by him as well. That is polished bamboo on the top. Contact us with ideas if there is something more you want or check out the website and social media pages for more ideas.
Back this Project
5 Pieces. If you want your own design or logos on them, let us know!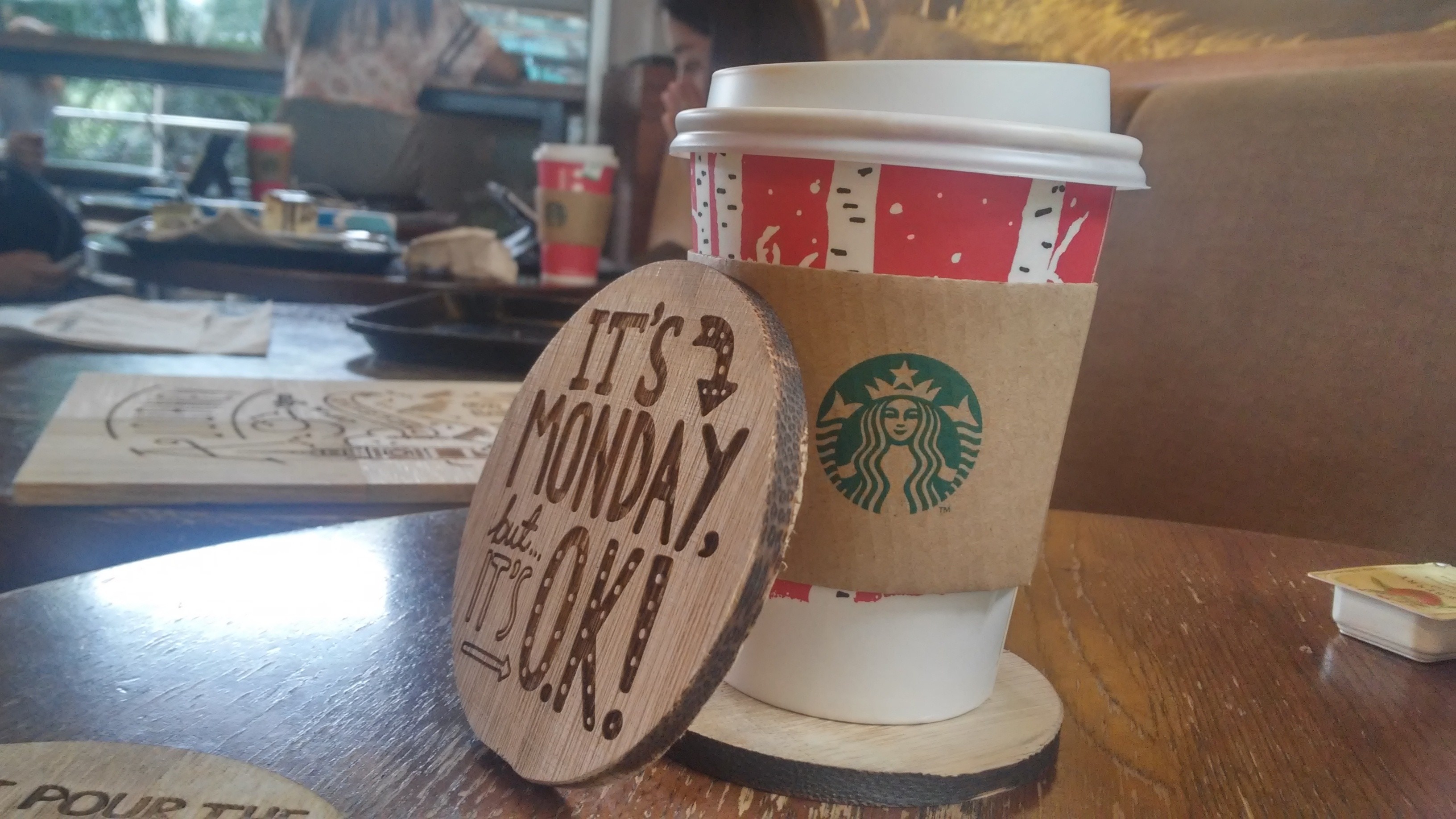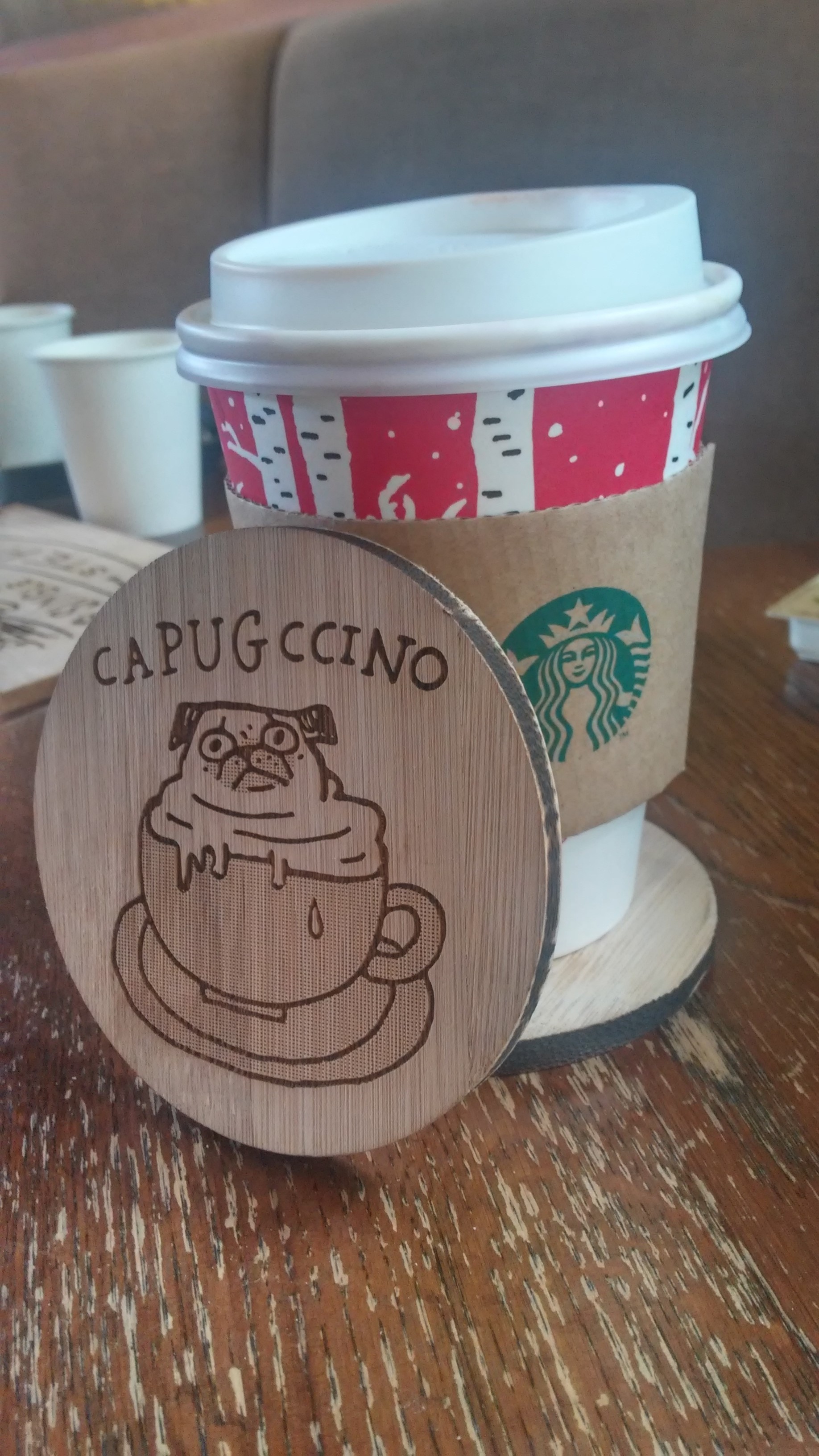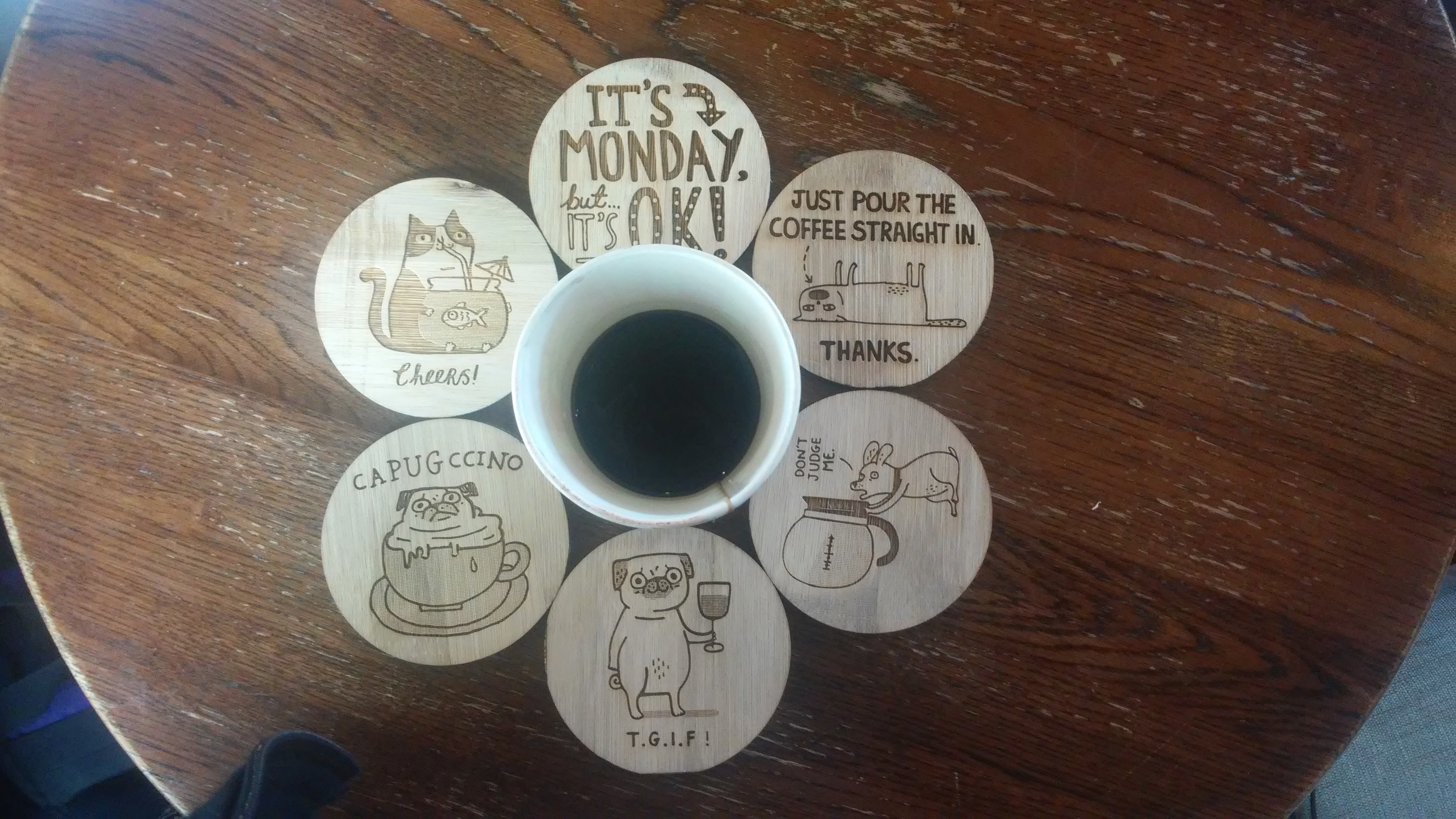 1 out of 100 claimed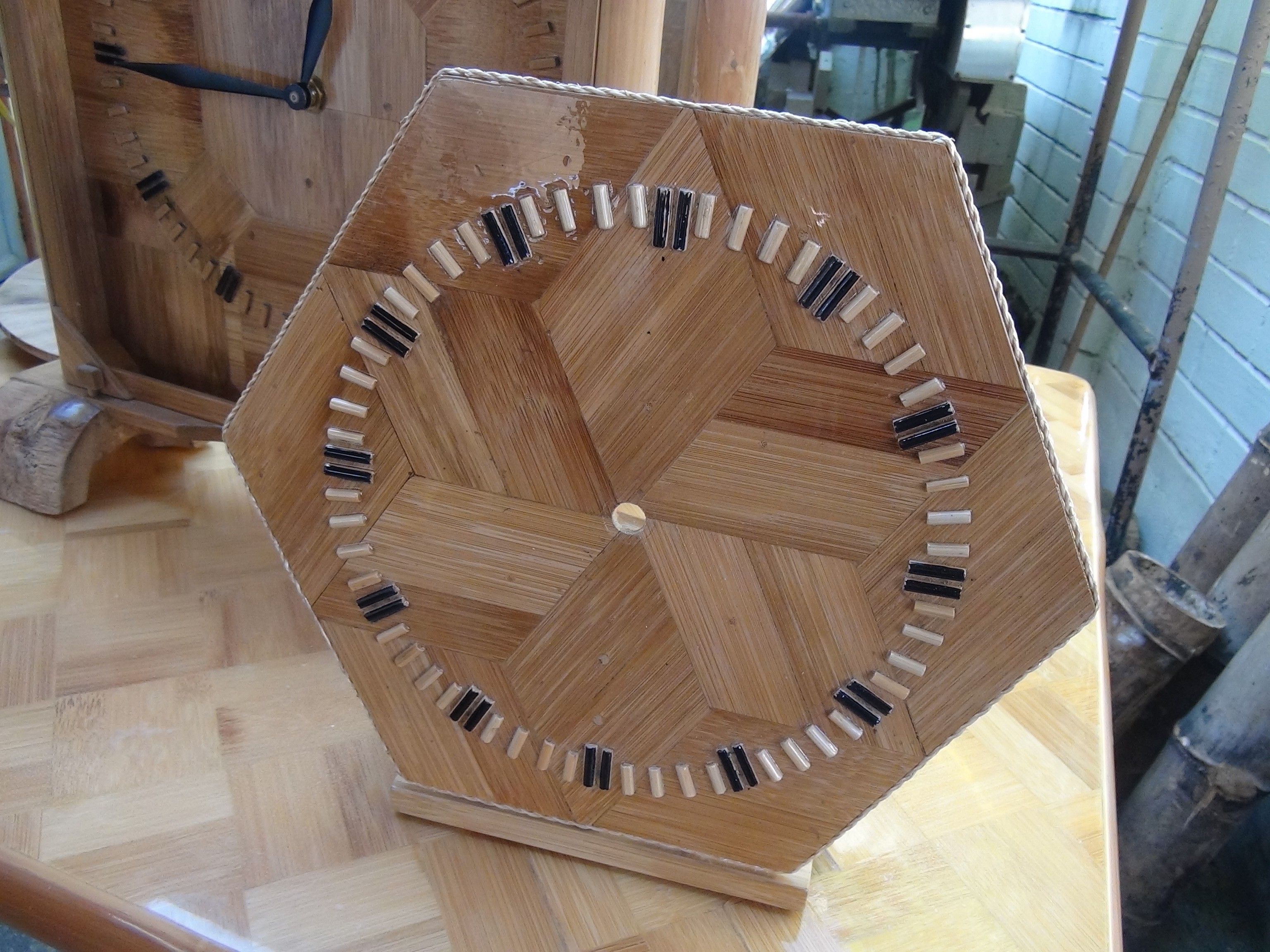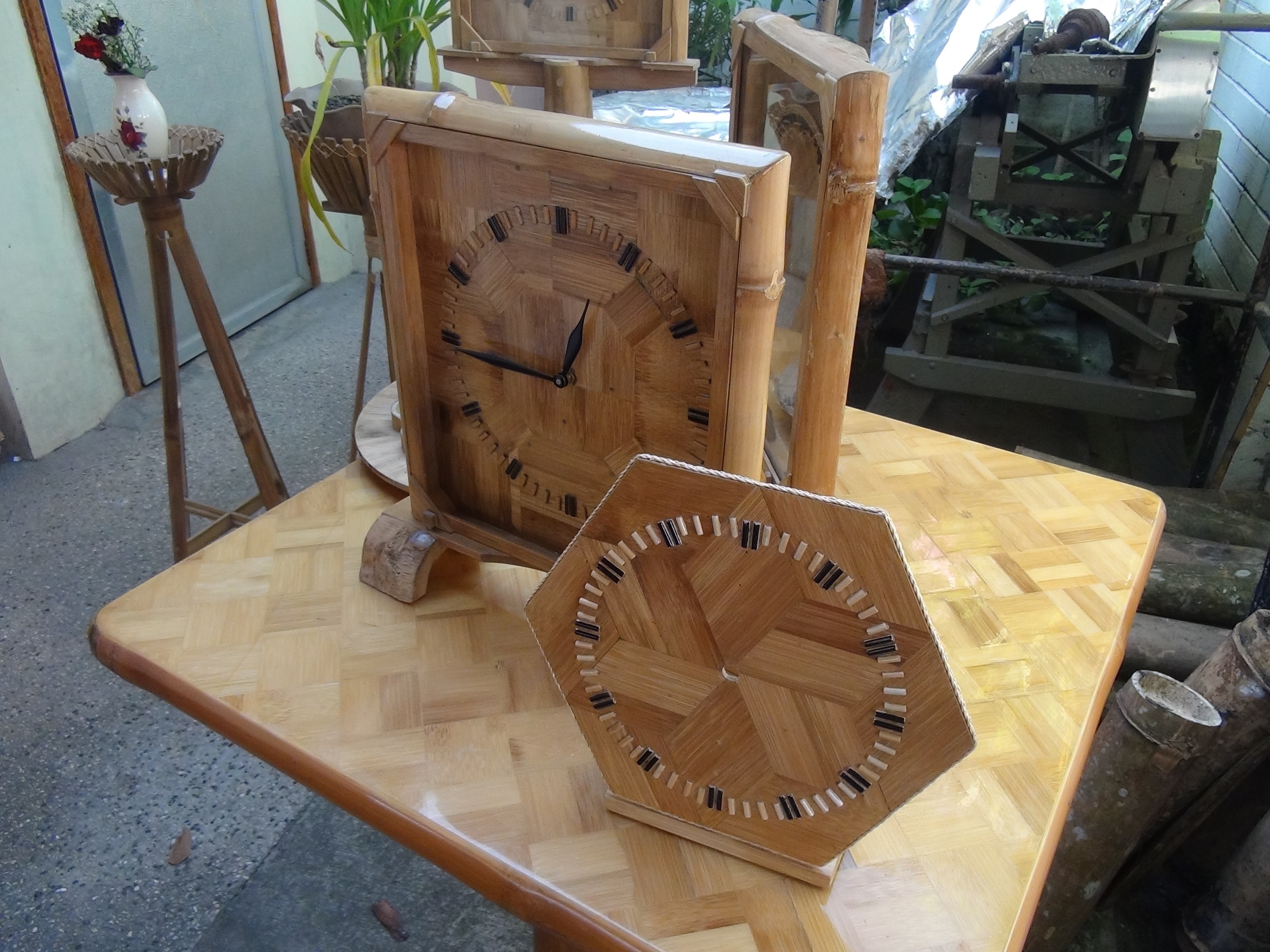 0 out of 100 claimed
Circular Wall Clock - ₱2,500.00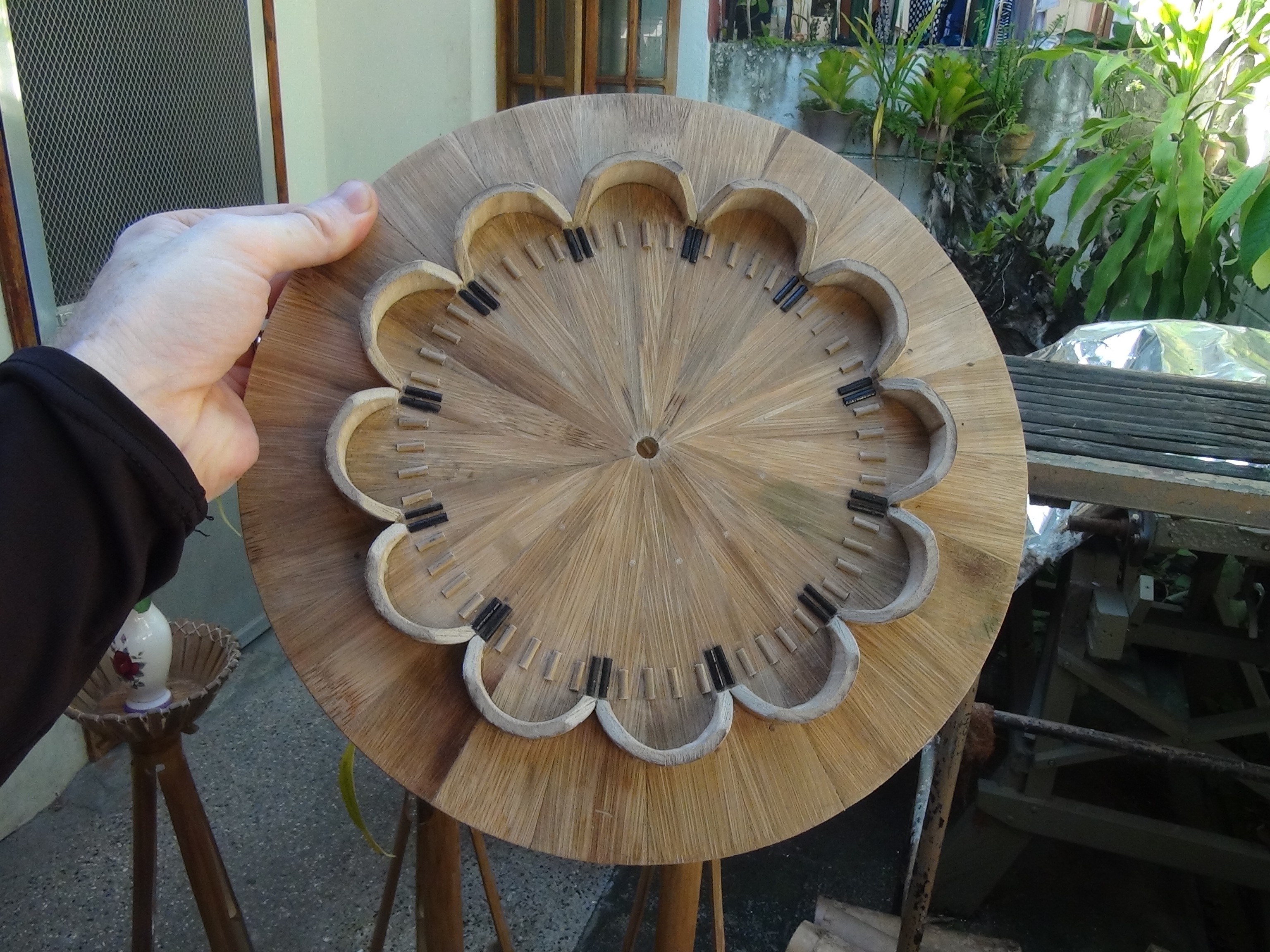 0 out of 50 claimed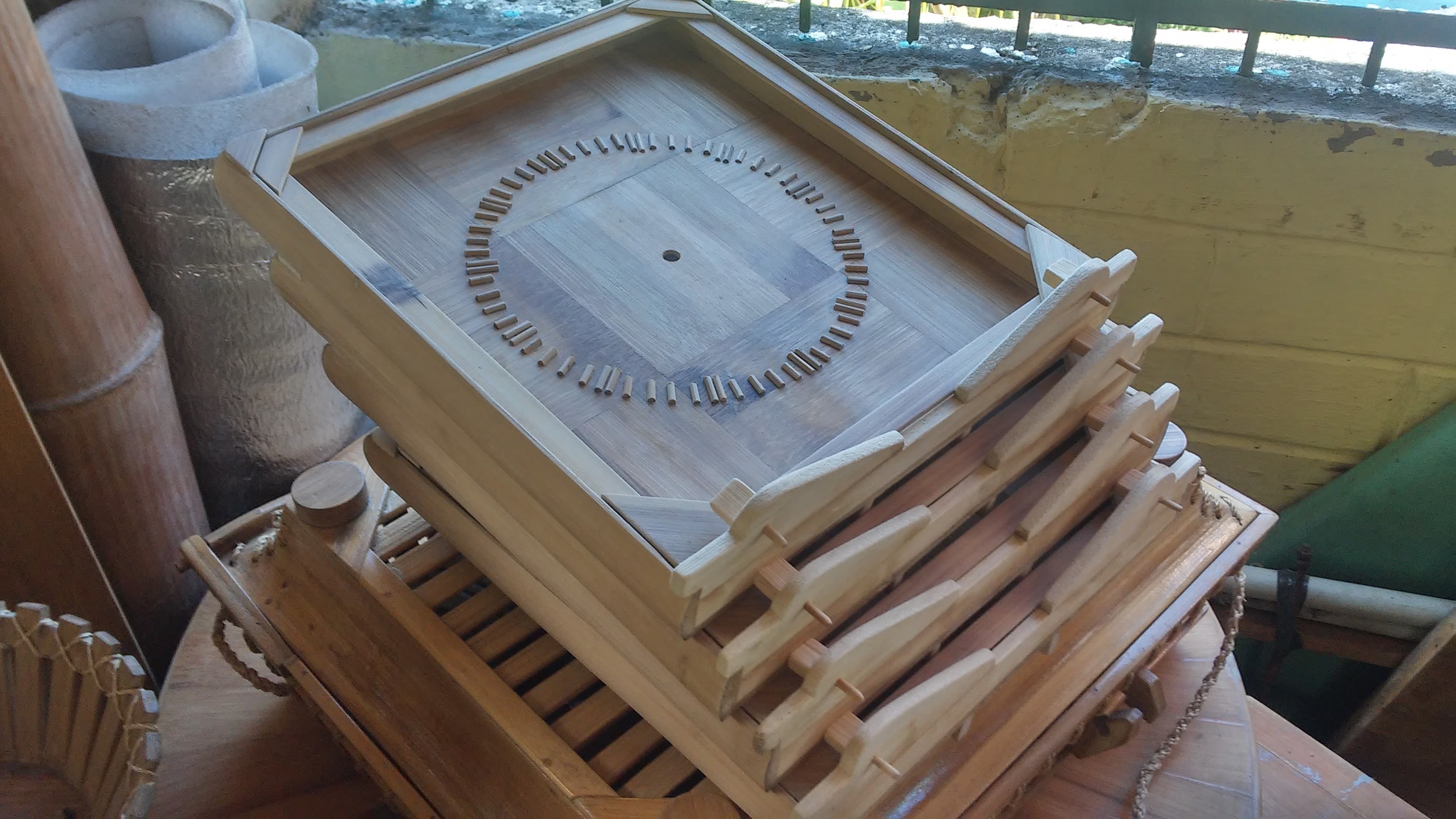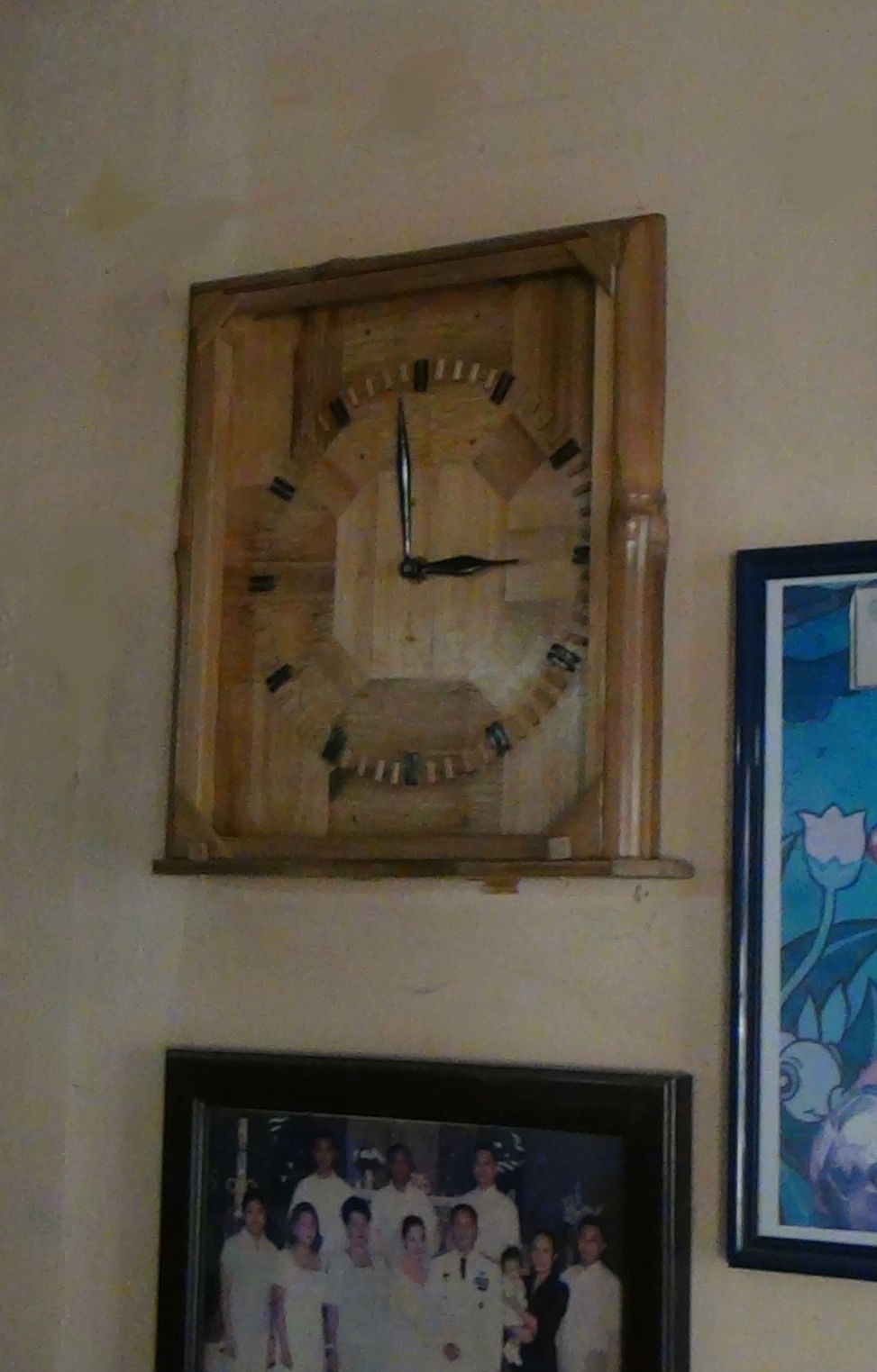 0 out of 75 claimed
Standing Clock - ₱4,500.00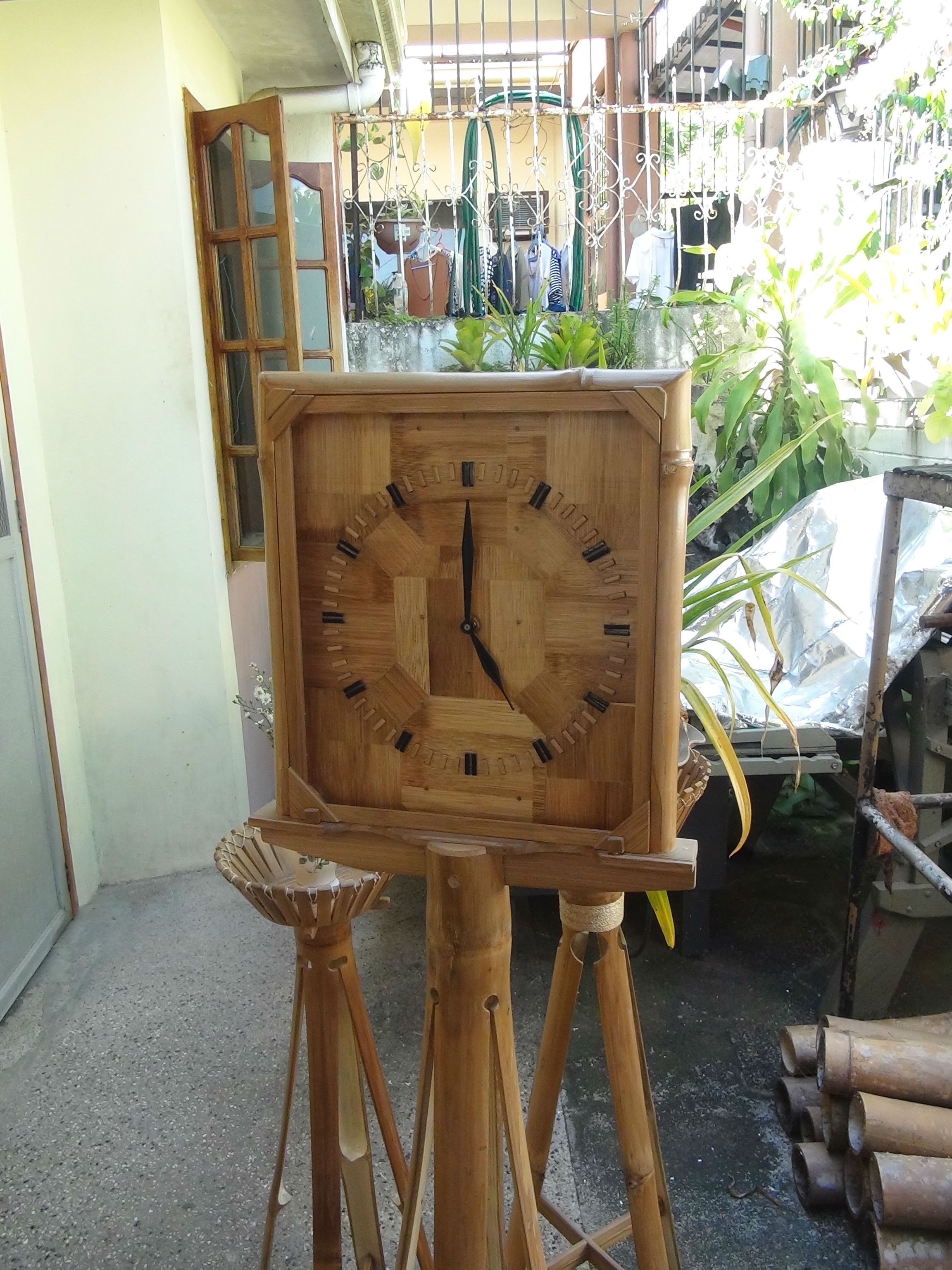 0 out of 75 claimed
Handcrafted Briefcase - ₱125,000.00
Mr. Monoso says he cannot produce it again (I know he's being modest). This is completely handcrafted and contains no nails. Even the locking hinge has tiny bambo nails. If you donate 125k+, we will throw in a signature hammered Cebuano style chess set exactly like the one sitting on Manny Pacquiao's living room table.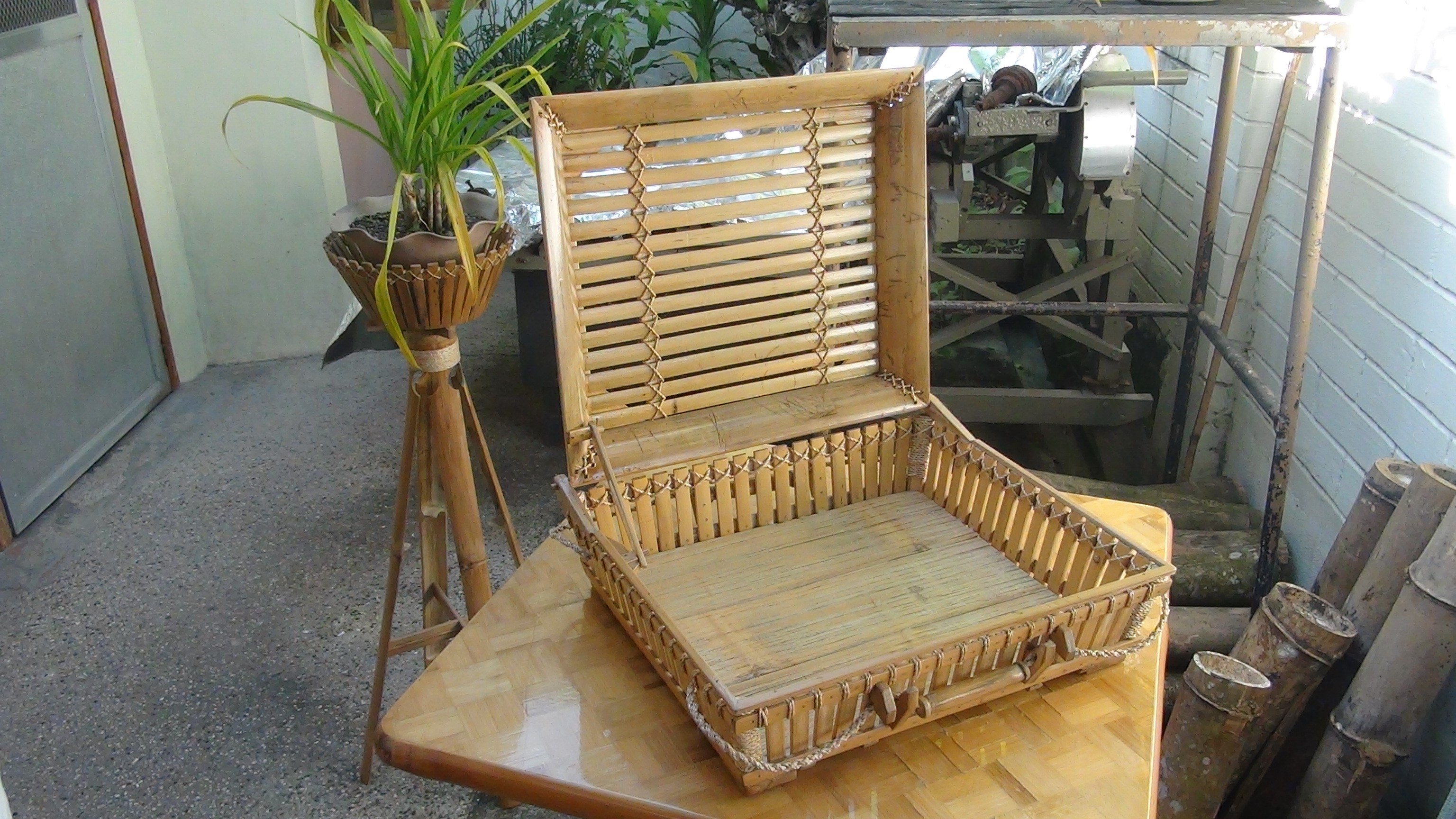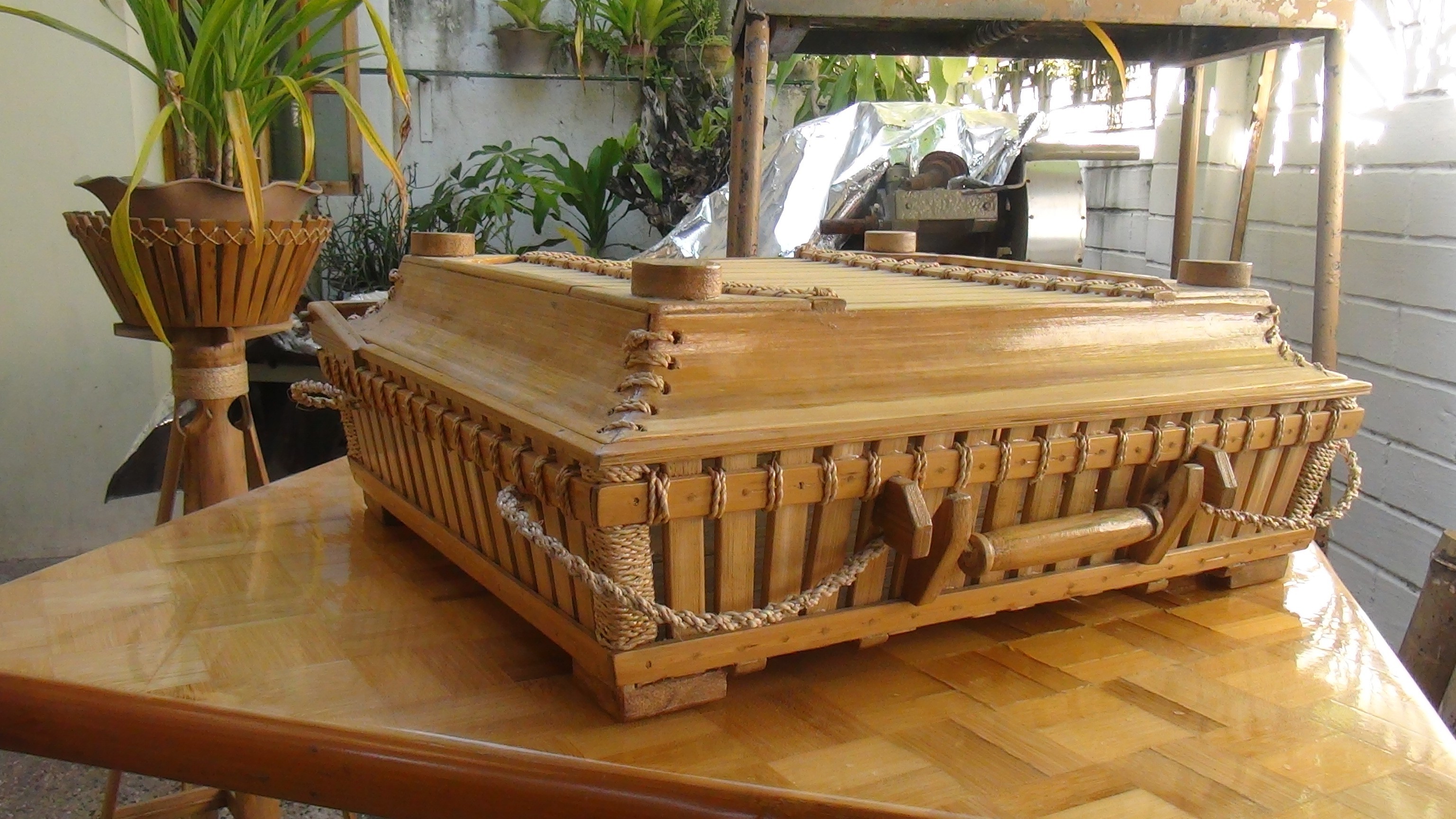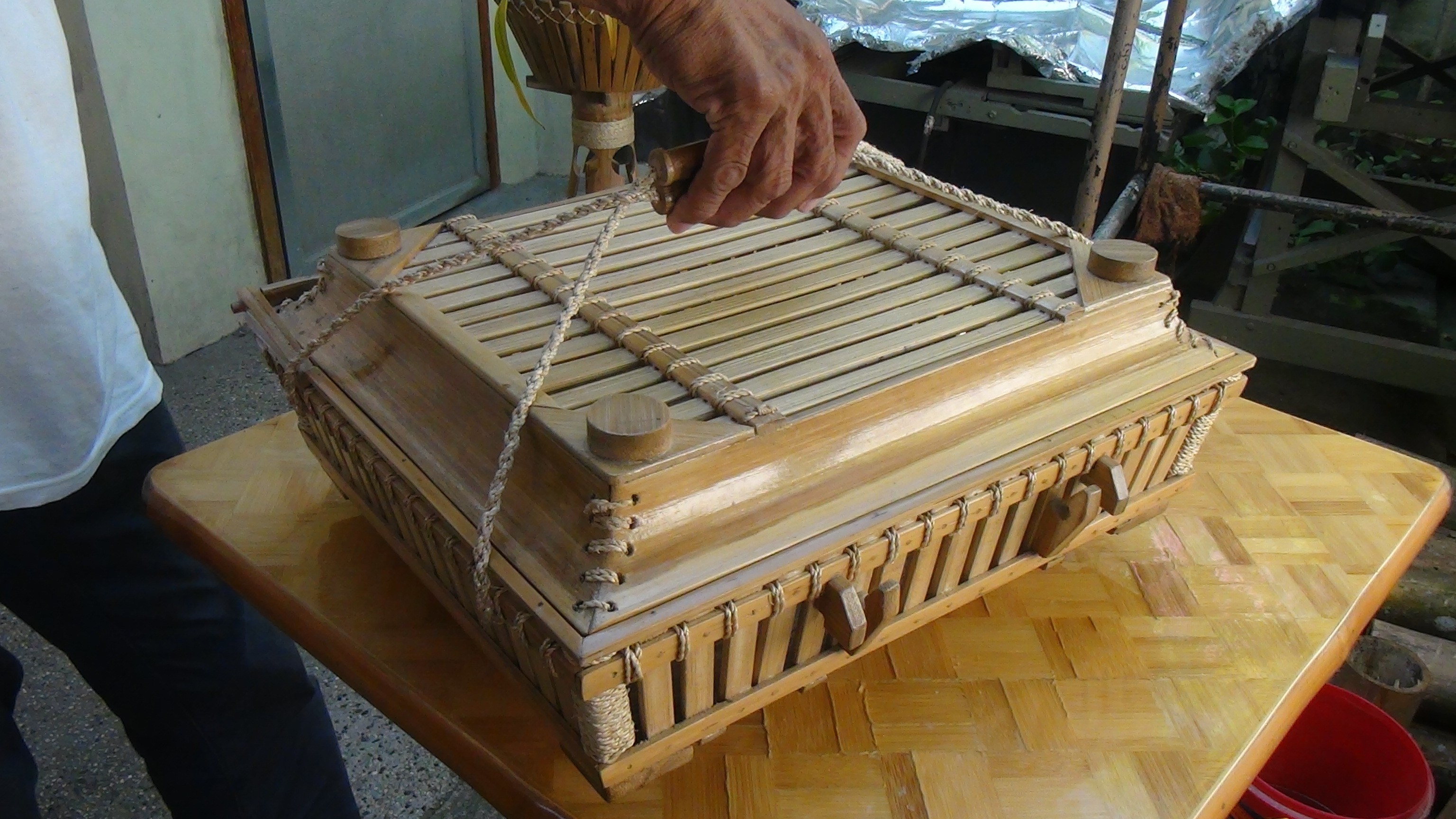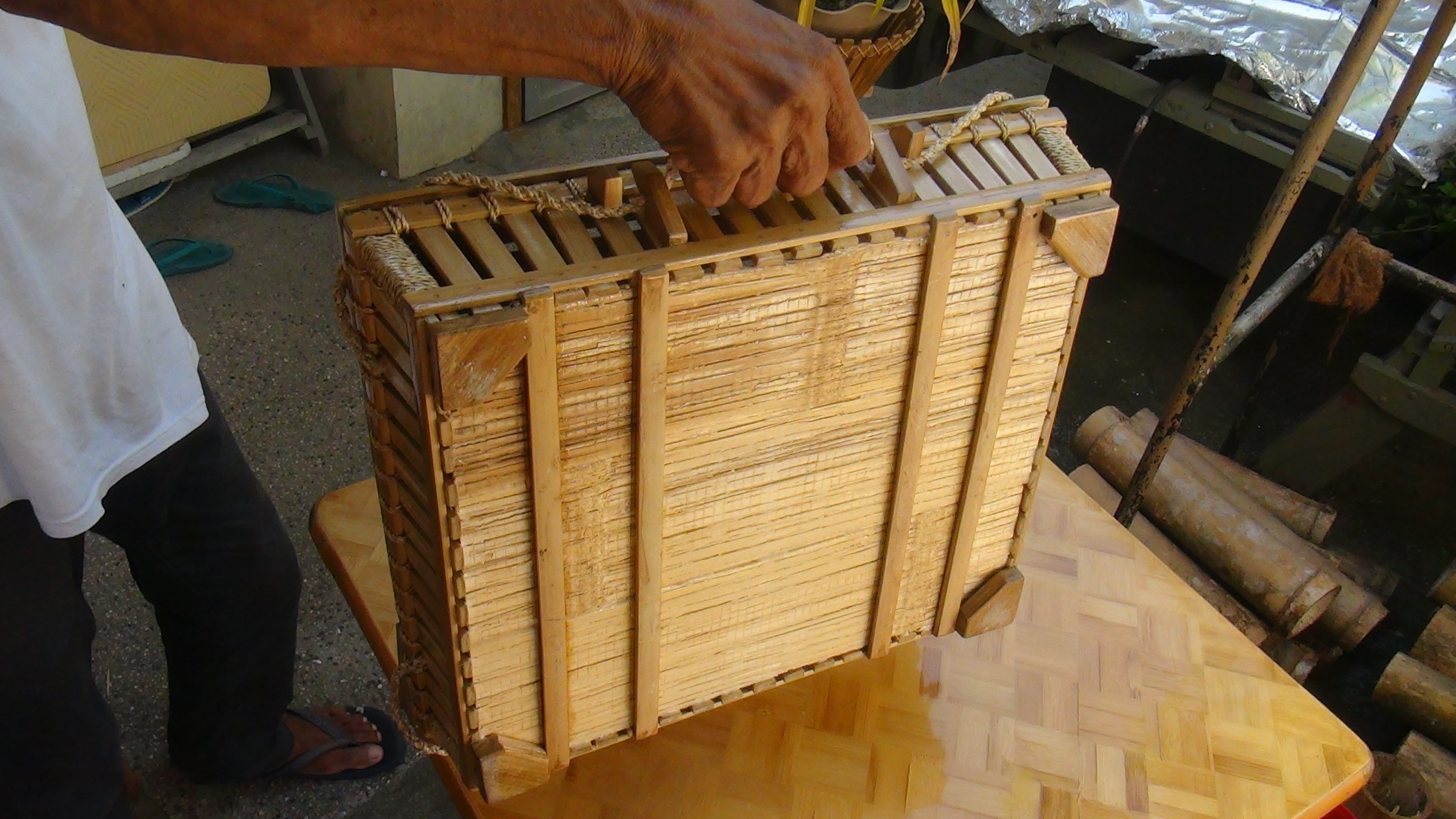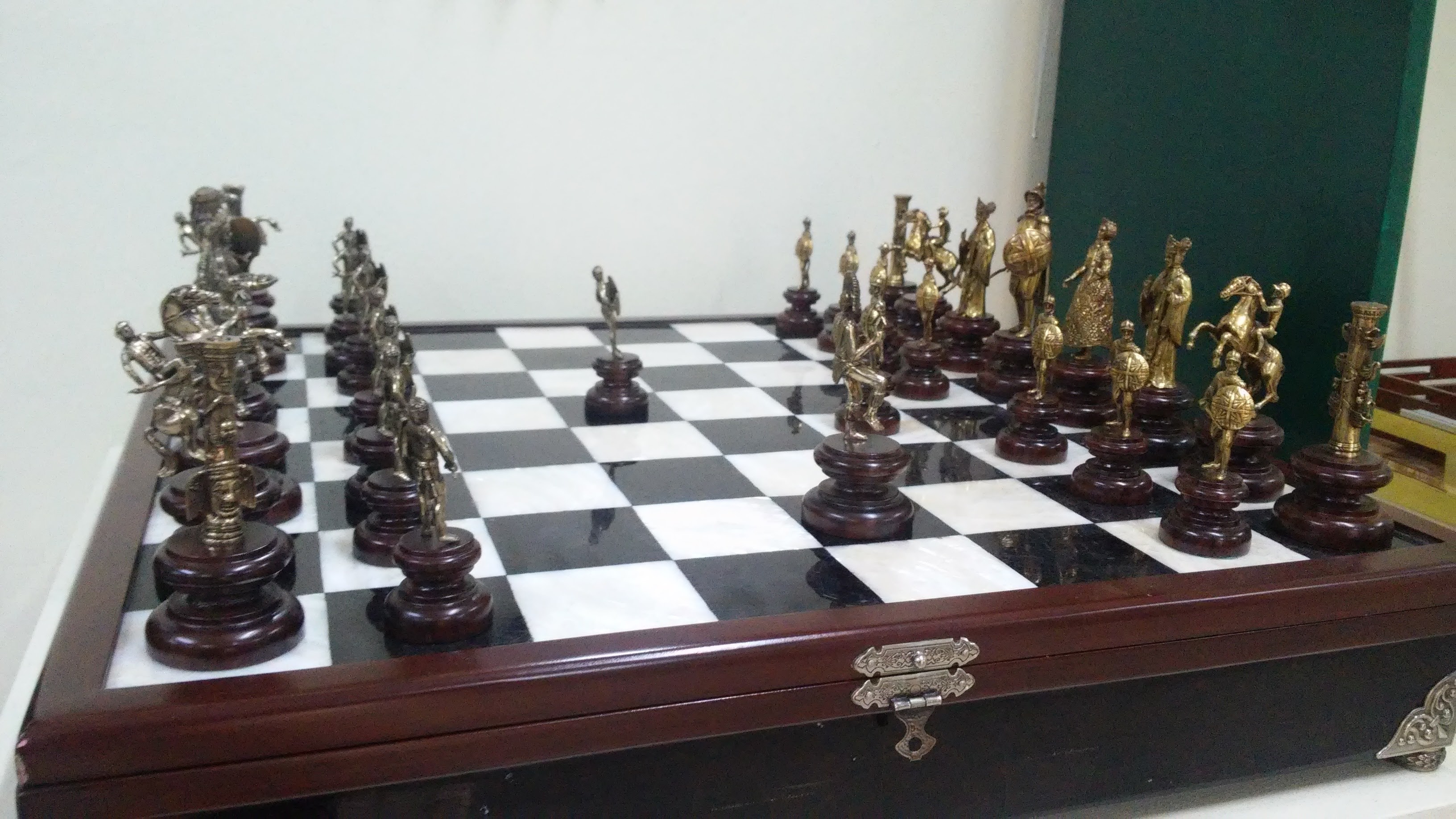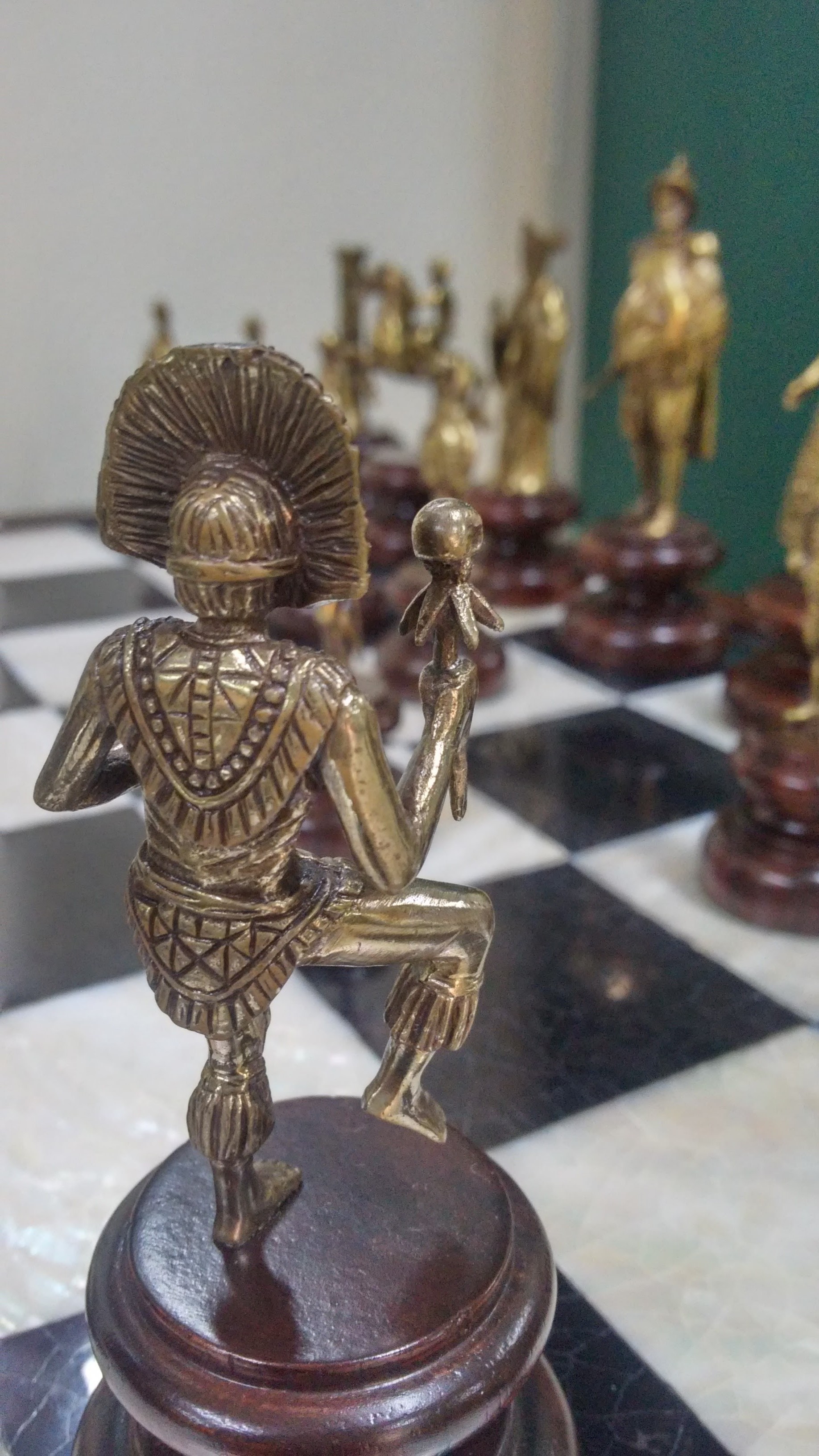 0 out of 2 claimed