Music and Film
|
Music and Film
Para Kay Pangga
Philippines
A short film about about loneliness, coping with loss and friendship. Help a group of passionate young filmmakers finish their first ever short film.
The Story
"Para kay Pangga" is a story about Senaida, a cranky and lonely old woman, who spends her remaining days listening to old voice tapes of her husband. Her world is shaken when she meets a troubled kid.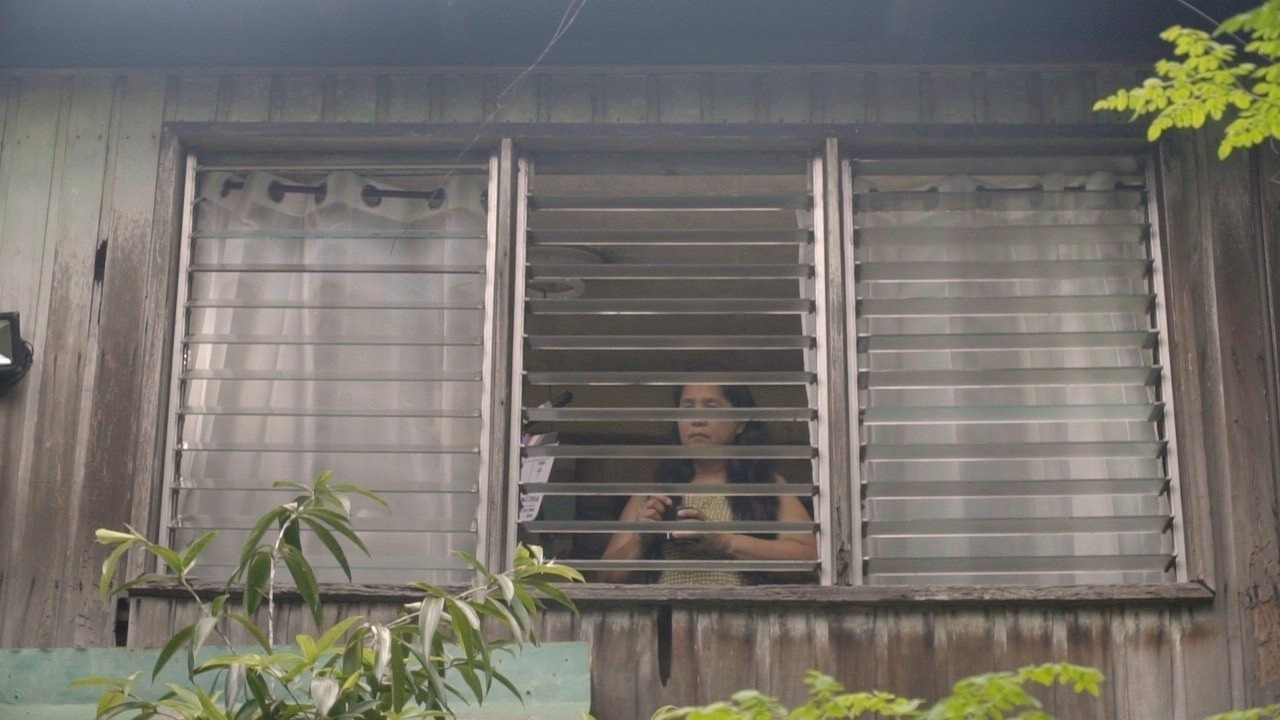 This is a short film about loneliness, coping with loss and friendship. It is a reminiscent film with the nostalgic sounds of a cassette, birds, and simple everyday life. Languages used are Bisaya and Filipino.
Back in the '80s and '90s, some Filipino families were always looking forward to receiving their balikbayan boxes from their loved ones working abroad. Chocolates, soaps, perfumes, shoes and other grocery items were the regular balikbayan items. Together with these items, a lonely OFW can hardly miss to include their voice tapes. This is one way they can express themselves and quench their longing for their family. The OFW will at the same time receive voice tapes from them--voice recordings of their wife or husband missing them and telling them the latest update of their lives and the lives of their neighbors, a song from their kids singing the alphabet when they were just learning their ABC's, or even a recording of an event they missed.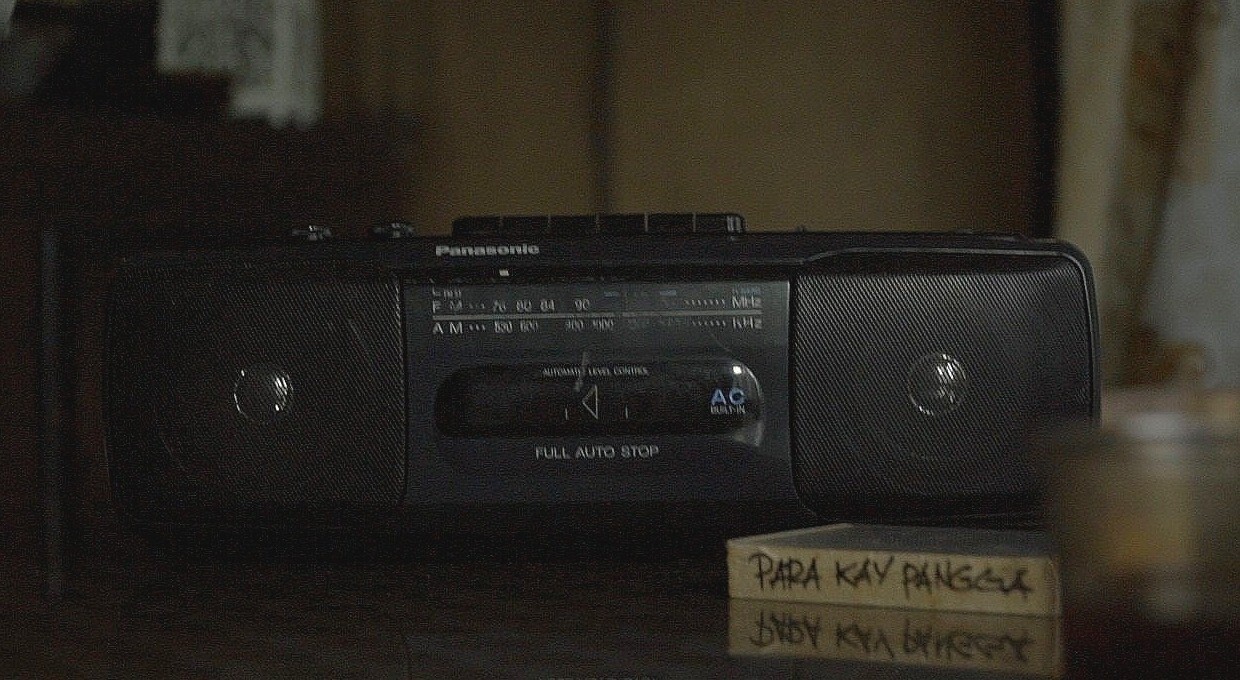 The voice tape may be excluded from the list of balikbayan boxes in the advent of internet-based technology. But just imagine listening to old voice tapes now! It will definitely make you remember someone or remind you how things were back in the good old days.
That's why we decided to create this film for everyone to be reminded that once there were voice tapes. That there were memories that once made you happy, sad and excited. But what if those are the only memories left?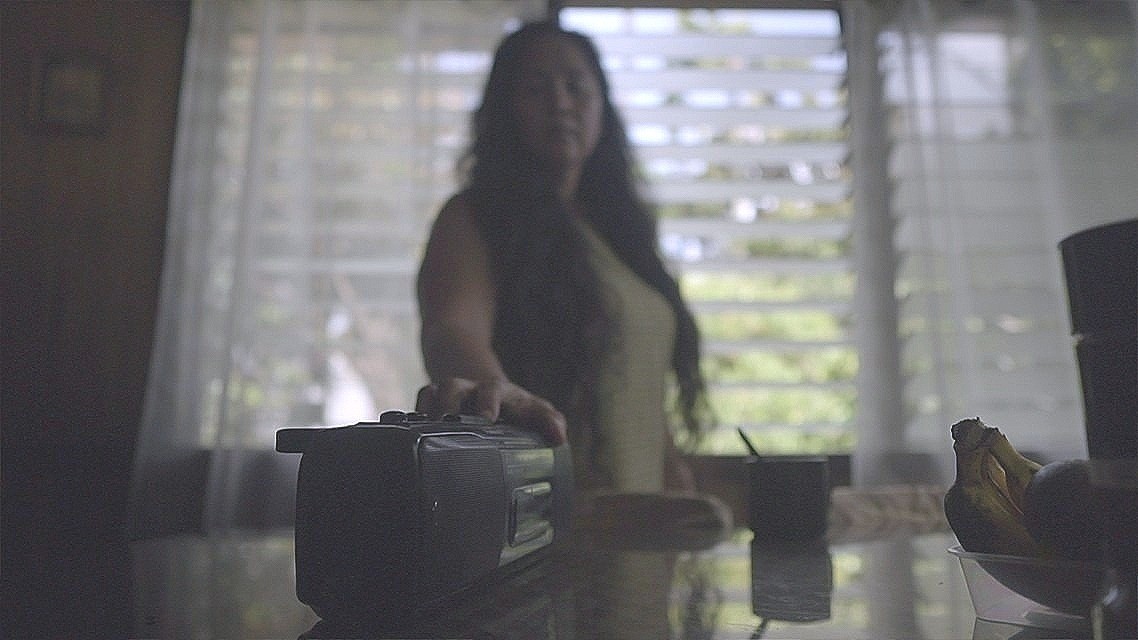 That's what inspired us to create the story of Senaida and Kaloy. It's a passion project film in between our day time jobs. We want to finish this film and we need your help! Have you ever wanted to produce a film? This is your chance. :)
Who's Behind the Film?
We are a group of creatives with day jobs in writing, design, music, fashion, entertainment and other forms of media. To preserve our sanity, we decided to create a short film to pour our creative energy into--no constraints or standards, just pure passion and desire to create something meaningful to us.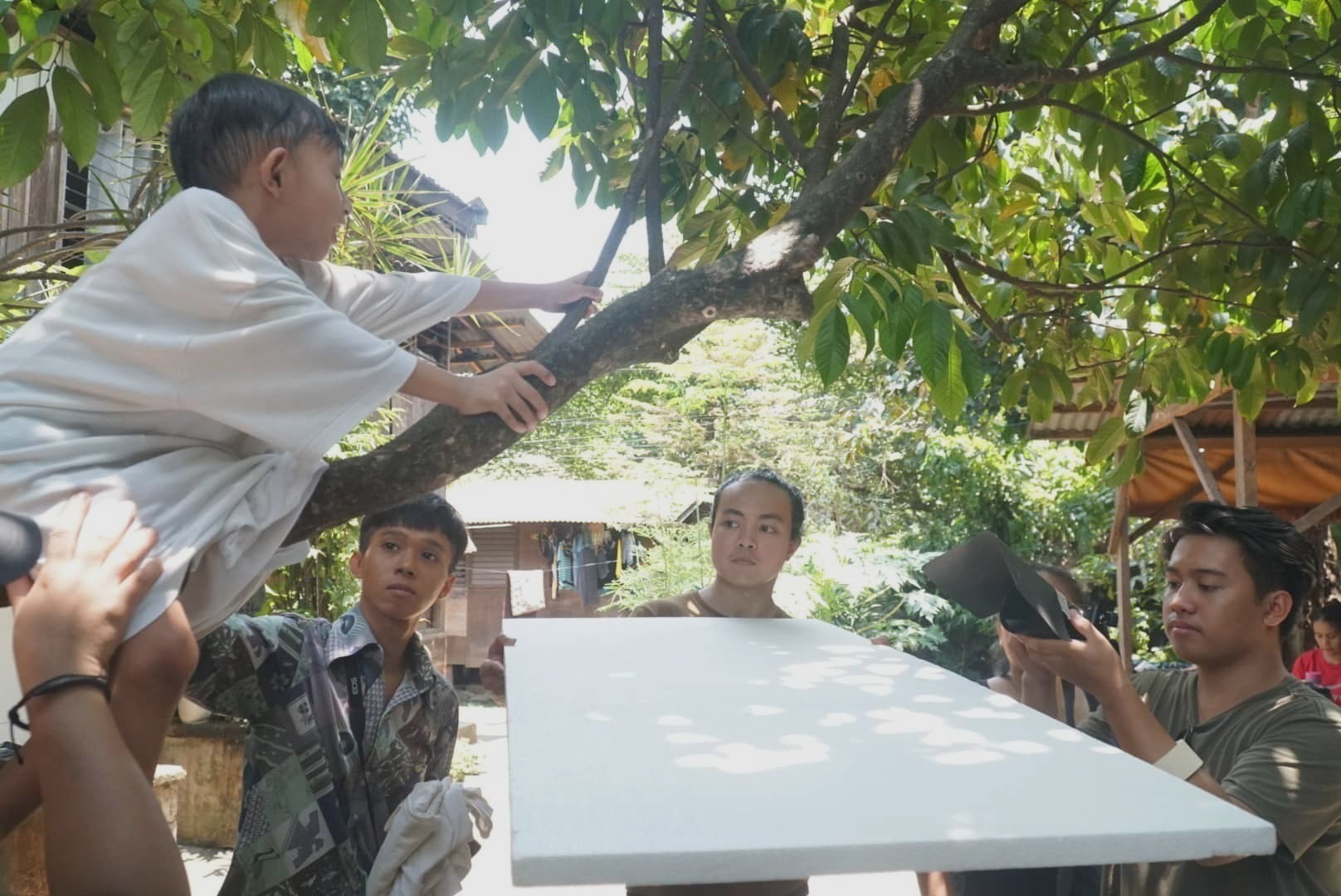 My name is Donna Formalejo--a producer of the film. The story was written by Karen Israel, a colleague. It was her idea to create the short film with her co-workers from a writing group. This is actually our first time to work together and so far, so good. This is also our first short film. Ever.
Unfortunately, we weren't able to submit to our target film festival due to some budget and time constraits. So, we realigned our goals and looked at it as an opportunity for more time. With more time, we can really put our best foot forward.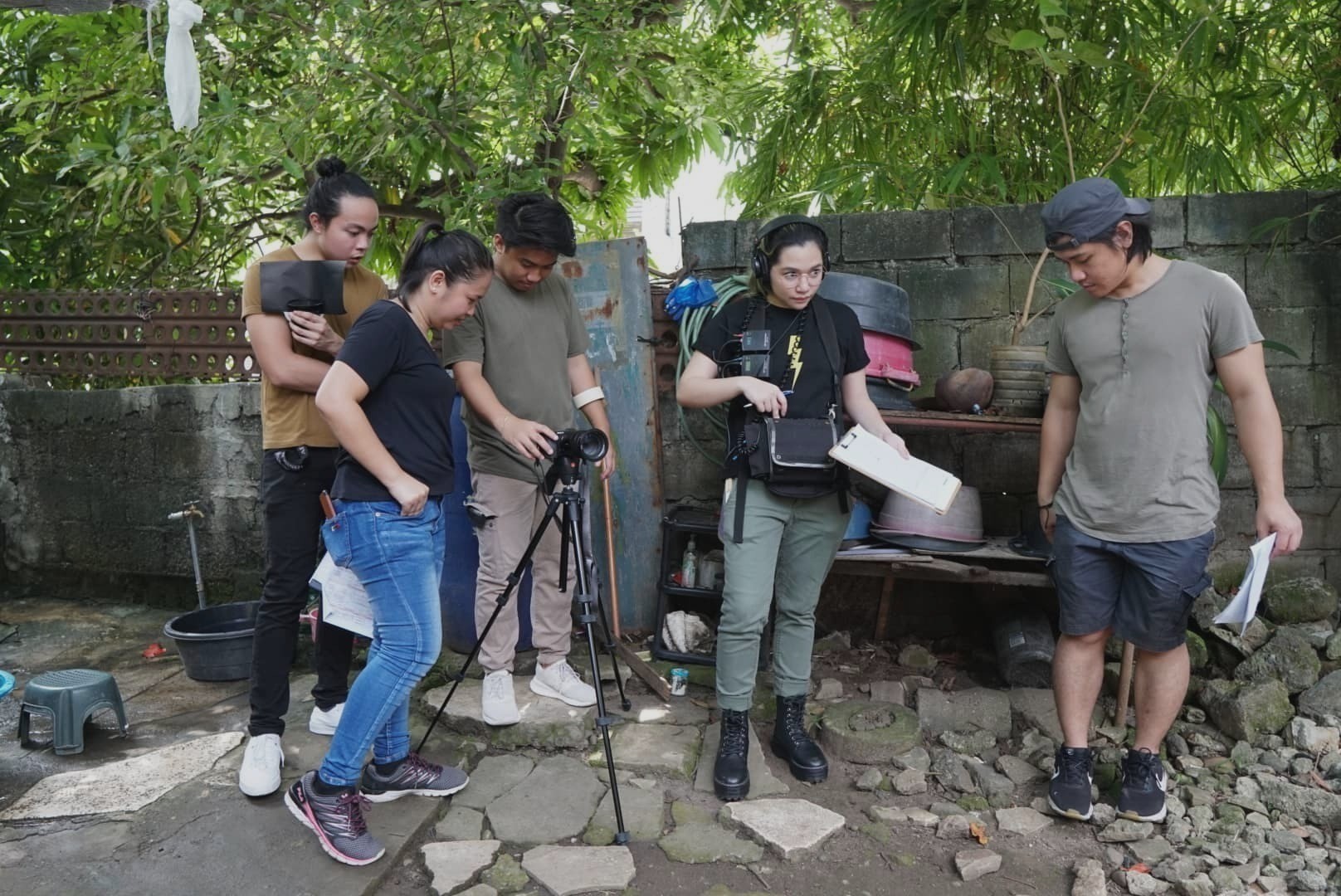 Breakdown of Funds
We've finished day 1 of our shoot and we've almost run our budget dry. How did we fund our first day? We funded ourselves with our combined efforts. Now, we want to open it to you. The funds we need will fuel our last shooting day and secure post-production costs. Since this is a passion project, we've set 65,000 for this spark project reward program (films can cost 500,000 to 1M). Why? With day 1 of our shoot ending with most of us working for the sake of art, our paid talent worked at discounted rates. We want to make sure that all the talents we work with are fairly compensated. We want to keep the value of film alive, and this is our first try at it.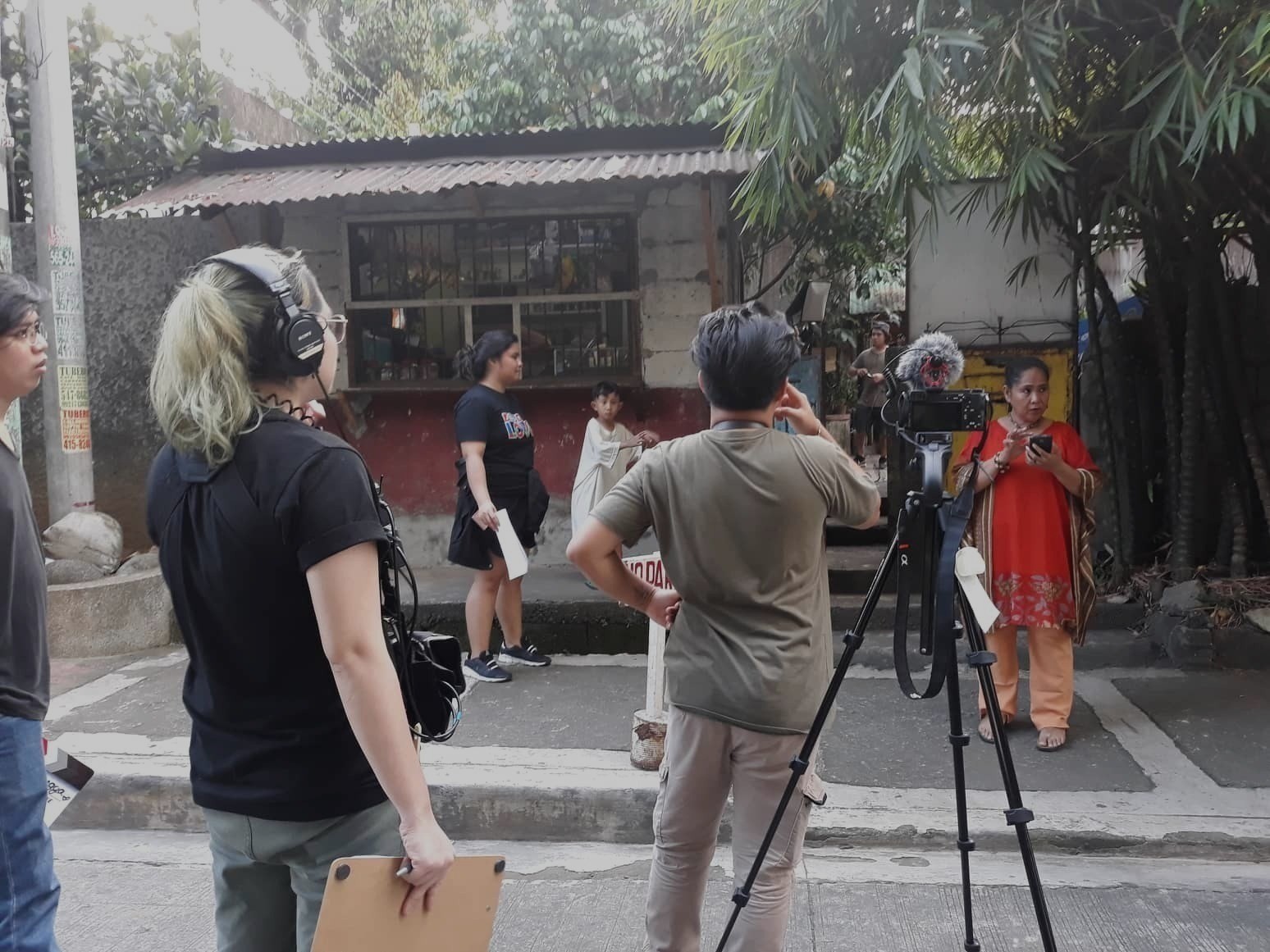 Timeline of Project
We need ideally a 1-2 months for fund collection. After that we may take another month for the day 2 shoot and post production. We hope to finish the film before the end of the year!
Delivery of Rewards
We will shoulder the cost of shipping the poster and other rewards (if any). We will contact each backer for the link to the short film.

Every contribution counts, no matter the size or the manner. The value you can help us with
can be in the form of deals, services, manpower and monetary--you name it. We are excited to make you a part of our film! Please see the rewards that come with your value contributions and we hope to chat with you soon!

For the love of cinema, we hope to carry on.
All the best,
The Makers of "Para Kay Pangga"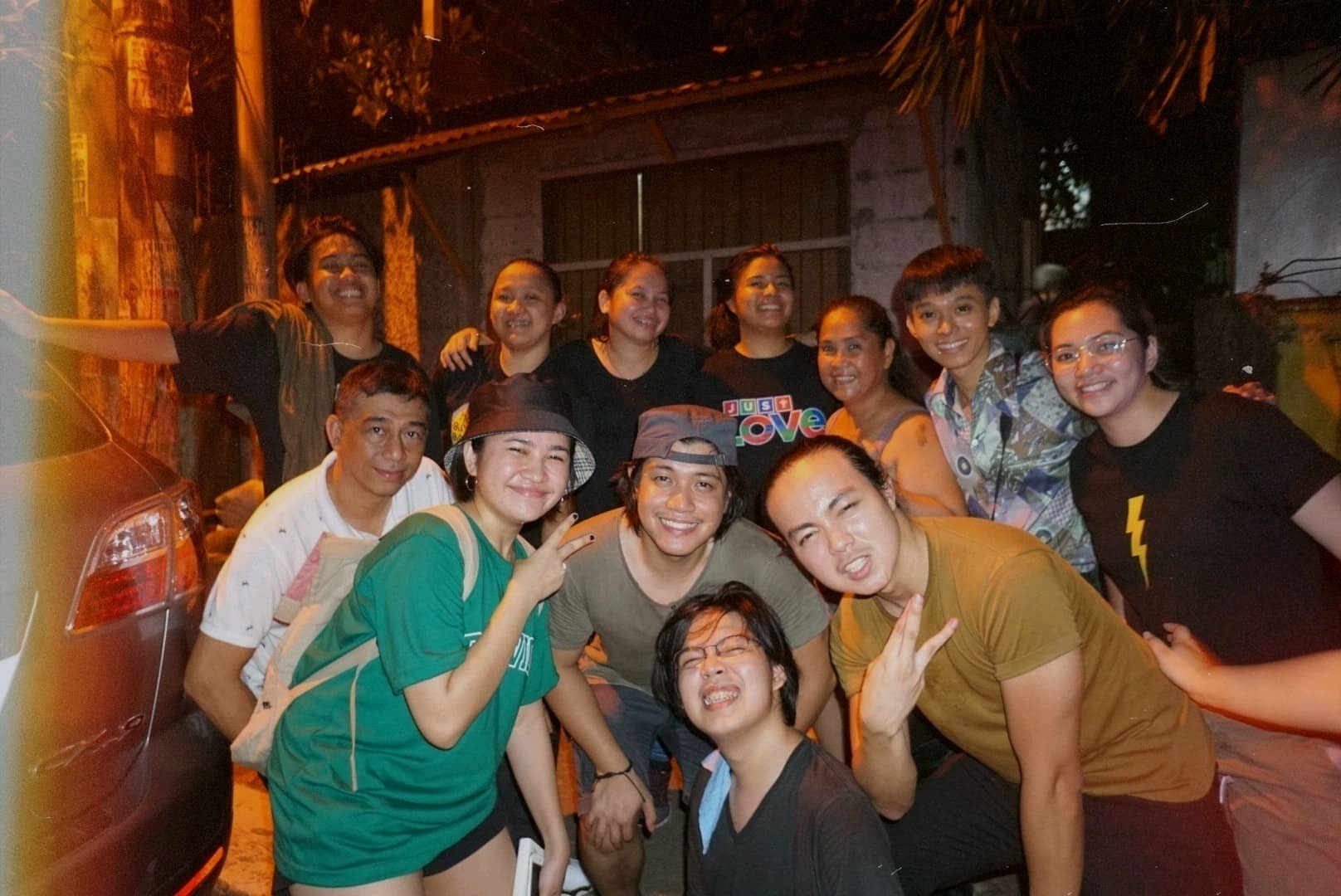 | Name | Date |
| --- | --- |
| Maria Formalejo | 28 October, 2019 |
| Camille Anne Caparas | 28 October, 2019 |
| Den Bognot | 29 October, 2019 |
| Lawrence Caparas | 29 October, 2019 |
| Faith Villanueva | 3 November, 2019 |
| Rod | 4 November, 2019 |
| John Louie Caparas | 5 November, 2019 |
| Bien | 6 November, 2019 |
| Ely Mendez | 6 November, 2019 |
| Lina Coy | 6 November, 2019 |
| Bert Cuenca | 6 November, 2019 |
| DK | 7 November, 2019 |
| Jun | 11 November, 2019 |
| Dadai and Pol Gabrillo | 11 November, 2019 |
| Liezel Santos | 13 November, 2019 |
| Leonila Reyes | 13 November, 2019 |
| Amy Tizon | 13 November, 2019 |
| Dennis | 15 November, 2019 |
| Jaja Carino | 20 November, 2019 |
| Mike Marshall | 21 November, 2019 |
| Patch Dulay | 26 November, 2019 |
| Marky | 27 November, 2019 |
Frequently Asked Questions
Nope! The value can be for the shooting days worth of food, for example. Rental or editing fees can also be covered. We're open to ex-deals. :)
Fairly compensated talents. With the prevalent 'unfair treatment' and 'exploitation' claims in the creative industry, we really prioritize the outsourced talents who contribute the the quality of the film (actors, lighting, photography direction, color grading--things we can't do on our own). We make sure they are well fed, clothed, and compensated properly.
We make due with what we have and squeeze out personal funds from salaries, friends and family--just like for Day 1 shooting day.
This is really a passion project. It's our art and our creative outlet to grow as makers, producers, writers, etc. We want to contribute to the future of Filipino film by trying to produce our own from scratch. We feel that this will help us gain traction and create a community of support and collaboration with people who already believe in us, and people who do know us but want to contribute. It is the first of other stories we want to produce.