Our Approach of Doing Good
About Pansigedan Advocacy Cooperative
The Pansigedan Advocacy Cooperative is a community of practitioners from various disciplines who came together in the spirit of cooperativism to promote the principle of siged. Siged is our indigenous concept of the common good – Siged en sak-en, nu siged en sik-a, pamilya, ili ya batawa (It is good for me if it is good for you, the family, the community, and the environment). This principle is affirmed by the SIGED values which all of our members are expected to uphold – sharing and caring (S); inclusivity and equitability (I); grace and conscientiousness (G); equality (E); and dignity, respect, and openness (D).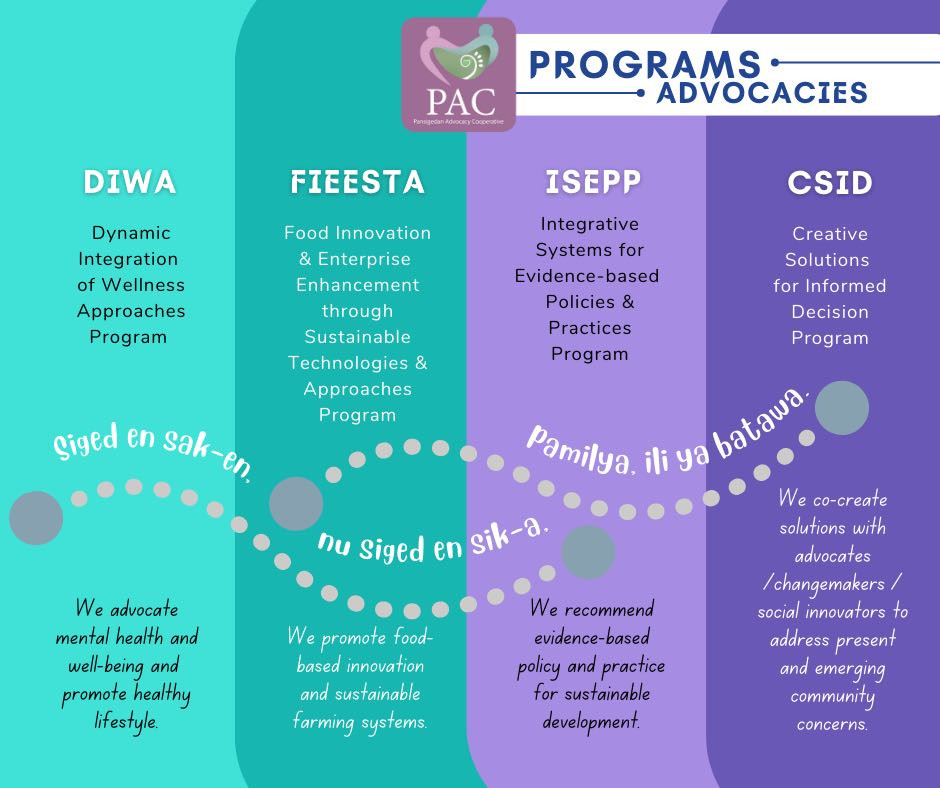 Making our Social Services Accessible
About Pansigedan di Ili (PadLi)
Pansigedan di Ili (PadLi) is a mobile one-stop-shop of our primary social services. We reach out to underserved communities and provide them with 1) mental health services in the forms of psychosocial support, assessment, and referral to counselling/psychotherapy; 2) demonstrations on sustainable agricultural technologies, such as composting, soil analysis and Trichoderma reproduction; 3) coaching or provision of appropriate trainings to people's organizations or interest groups; and 4) community-based design and production of information products.

Why are We Crowdfunding
Reaching out to our own communities
These social services are all part of our advocacy programs which can be availed anytime at our headquarters here in La Trinidad, Benguet, Philippines. Unfortunately, underserved communities may not have the means to access them. So, this is the inspiration behind the design of Pansigedan di Ili. Through active partnership and sponsorship, our services can reach the doorstep of those who need them the most.
Since the launching of PadLi in 2021, it has already reached three municipalities - Kapangan in the province of Benguet and Banaue and Hungduan in the province of Ifugao. Although we have received several requests from local government units in other municipalities and provinces, our mobility is limited only to what our cooperative could allot from our Community Development Fund.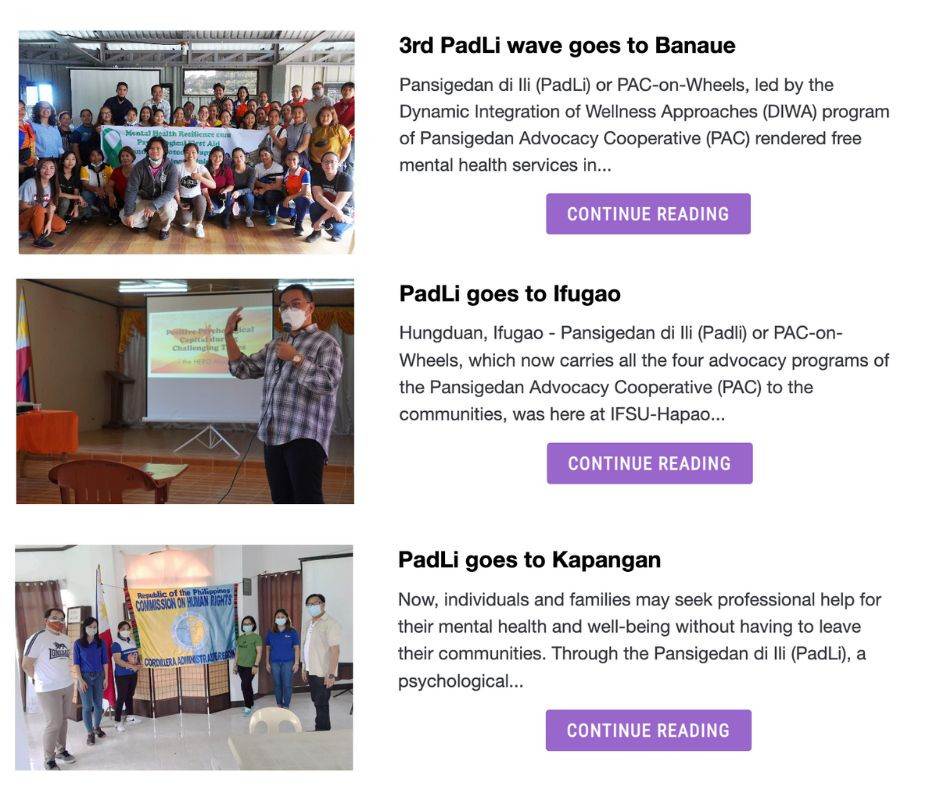 How to be a Partner for PadLi
Be one with us in doing good
We invite you to be our backers or sponsors for our PadLi project this 2023. Together, we can raise PhP 300,000 and make our services available to at least 100 patients and four indigenous farming communities in Benguet, Mountain Province, and Ifugao. We have structured our donation into four packages and named them as Gait, Ib-a, Agi, and Kailyan. You may choose to be our Gait, an Ib-a, an Agi, and Kailyan.
As our Gait and Ib-a, you will sponsor counseling sessions for patients from the three provinces mentioned. And, as our Agi and Kailyan, you will enable all our primary social services to reach selected communities.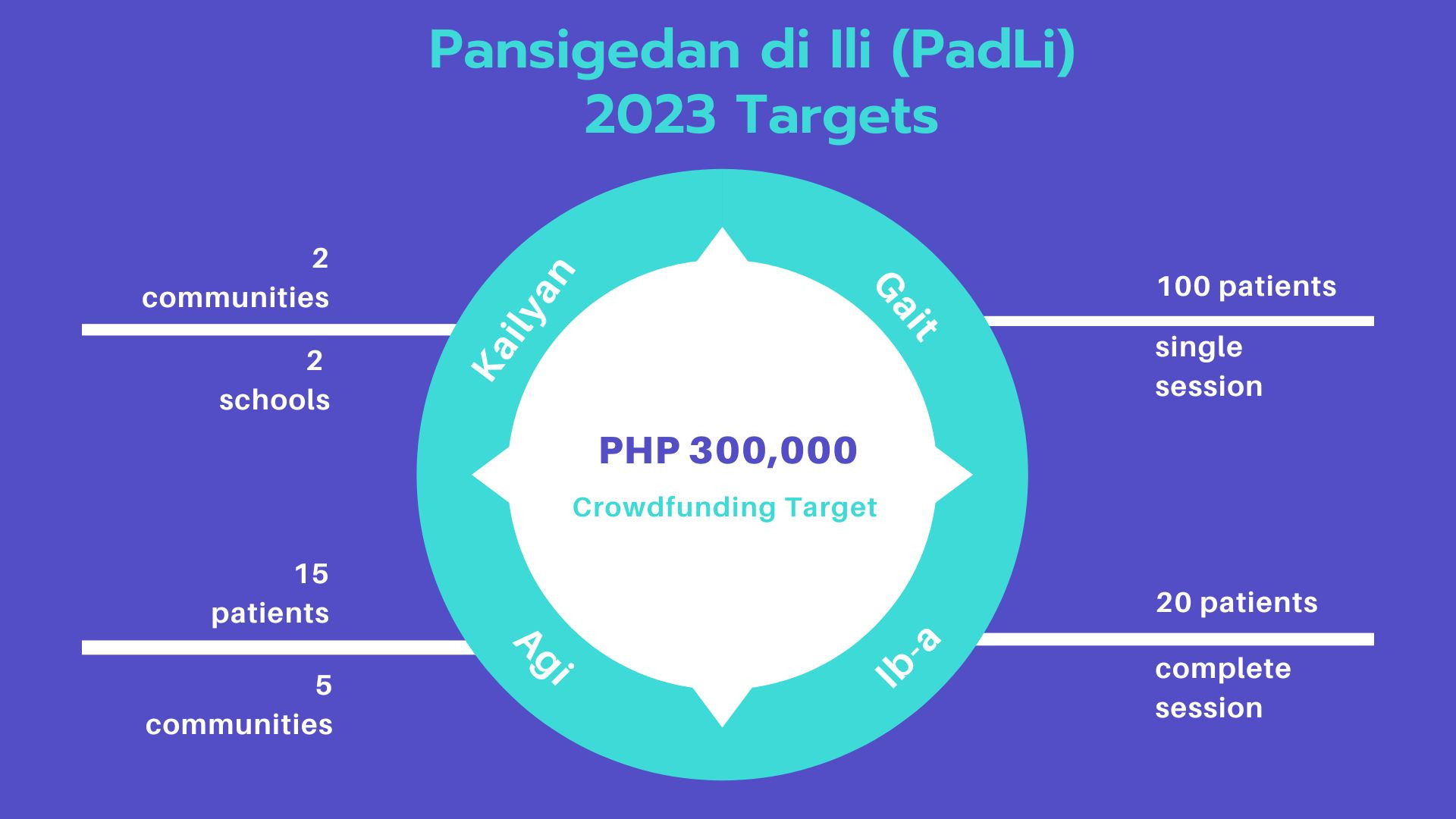 About the Rewards
Honor in giving, dignity in receiving
Reaching out in our indigenous culture affirms the nature of relationship either with one's ili (community), such as that of Kailyan (co-villager), Gait (friend) and Ib-a (trusted friend) or with one's kin, such as that of Agi (relative). Our reward packages are conscious of establishing these relational concepts between the backer and the recipient, whether individual or community. By being our backer, your visibility in all our promotional materials is assured. It is in this expression of reciprocity that there is honor in giving and dignity in receiving.
What is common to all the packages is also the inclusion of our Siged C+, our main product to promote Good Agricultural Practices or GAP. The Siged C+ is an organic fertilizer ethically produced using locally available materials by our community and institutional partners. It is the embodiment of our desire to pursue what is genuinely good (siged) for the communities we serve.
Back via PayMaya
For backers who want to pay via QR code, scan this QR below and input the amount of the reward that you want to choose. Please do not click the reward tier to check out. The confirmation message for your checkout using the QR code will be emailed to you directly by Pansigedan Advocacy Cooperative.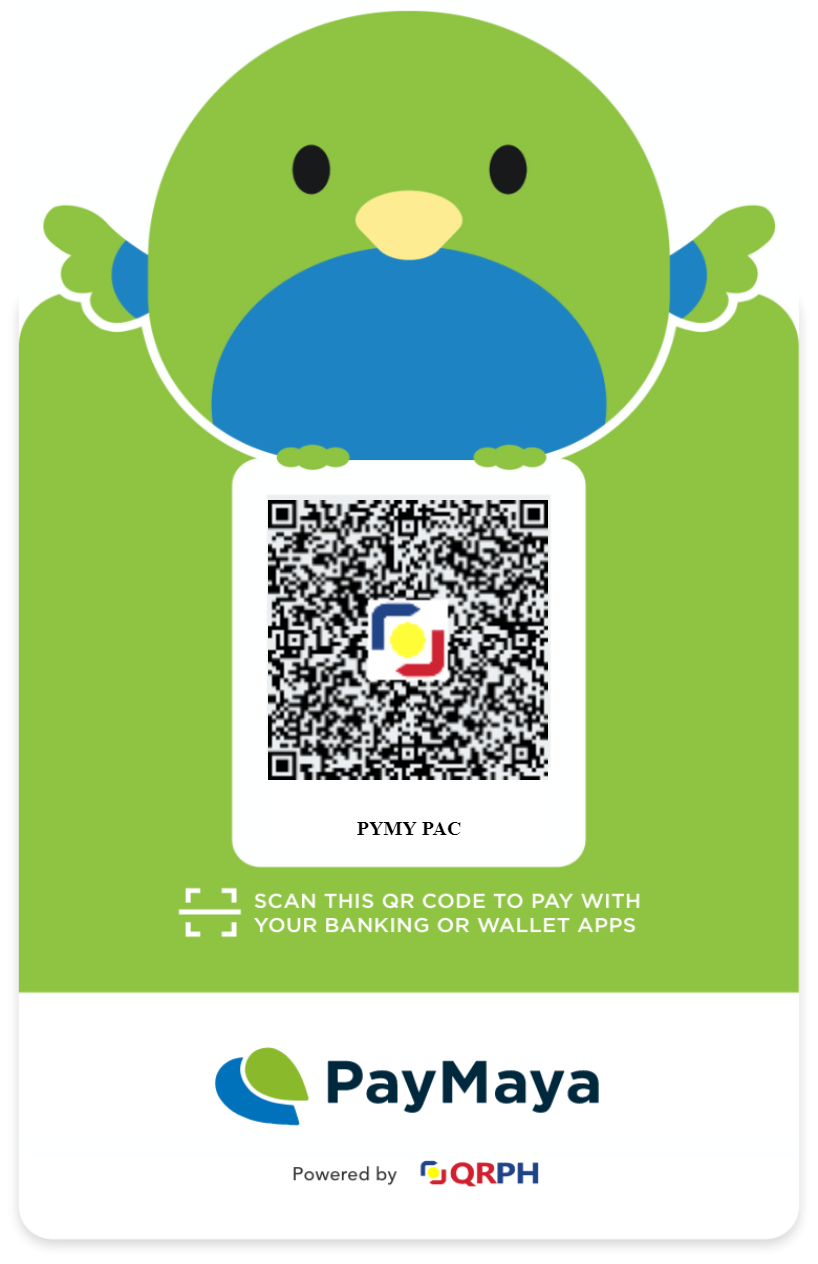 | Name | Date |
| --- | --- |
| Maricel Alindayu | 2 December, 2022 |
| Marilyn Dulay Alindayu | 14 December, 2022 |
| Elsa Ocan-Lee | 19 December, 2022 |
Frequently Asked Questions
You can back this project via Bank Transfer/Deposit, Credit/Debit Card, PayPal by clicking the reward tier, and PayMaya (scan QR code).
Check your inbox, you should have received payment instructions
Don't worry, please just send your proof of payment to audrey@thesparkproject.com and we'll have your pledge reflected on the campaign page as soon as possible.
Yes! If you scroll all the way down to the bottom of the reward packages on the right side of the page, there will be a field where you can input any amount that you want to contribute to the project
After your payment has been verified, check your email for the next steps. You will be linked to a form where you can provide your delivery details. If you do not receive an email, please contact audrey@thesparkproject.com.
For the Gait and Ib-a packages, the Siged C+ will be shipped to the recipient 15 days after the receipt of the donation. Shipment is only possible within the Philippines, so international donors will have to identify a relative or a local recipient of the reward. Gratitude cards for the Ib-a will be sent only after the patient completed the 6 sessions. For the Agi and Kailyan packages, rewards will be given during the implementation - visibility as sponsor in all promotional materials (posters, tarpaulins, letters) and the Siged C+ will be distributed as raffle prize during the event.
If your backing has been completed, you should receive a confirmation email. If you paid via Bank Deposit and PayPal, you may have to wait for up to 24 hours upon uploading your proof of payment for your transaction to be verified. If you haven't received an email yet and you think there was a technical issue, you may contact audrey@thesparkproject.com.
There may have been an error with the link, please email your screenshot/deposit slip to audrey@thesparkproject.com and we will have your contribution reflected in no time!
If you just want to contribute to the project, and not receive the rewards, be sure to click the "Do not receive the reward" option when you are processing your payment.
If you think there was an issue with your payment, or if you have any other questions or concerns, please email audrey@thesparkproject.com with the subject "Problem with Payment". *include project name
Agi communities include all the towns in the province of Benguet, Philippines. Kailyan communities include all the towns of Mountain Province and Ifugao.
Yes. This flexibility is best with the Ib-a, Agi and Kailyan packages.
Back this Project
1 out of 100 claimed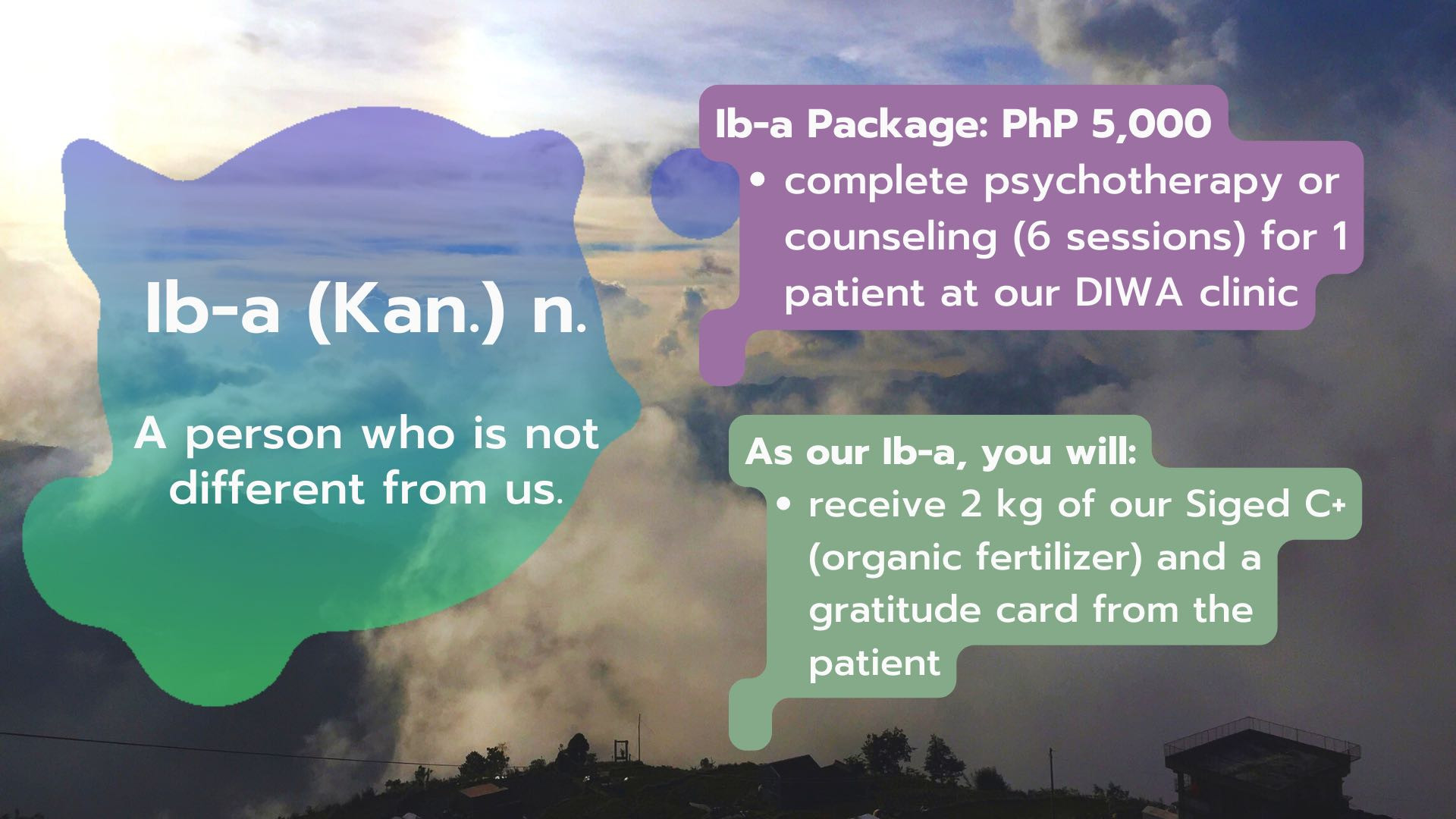 0 out of 10 claimed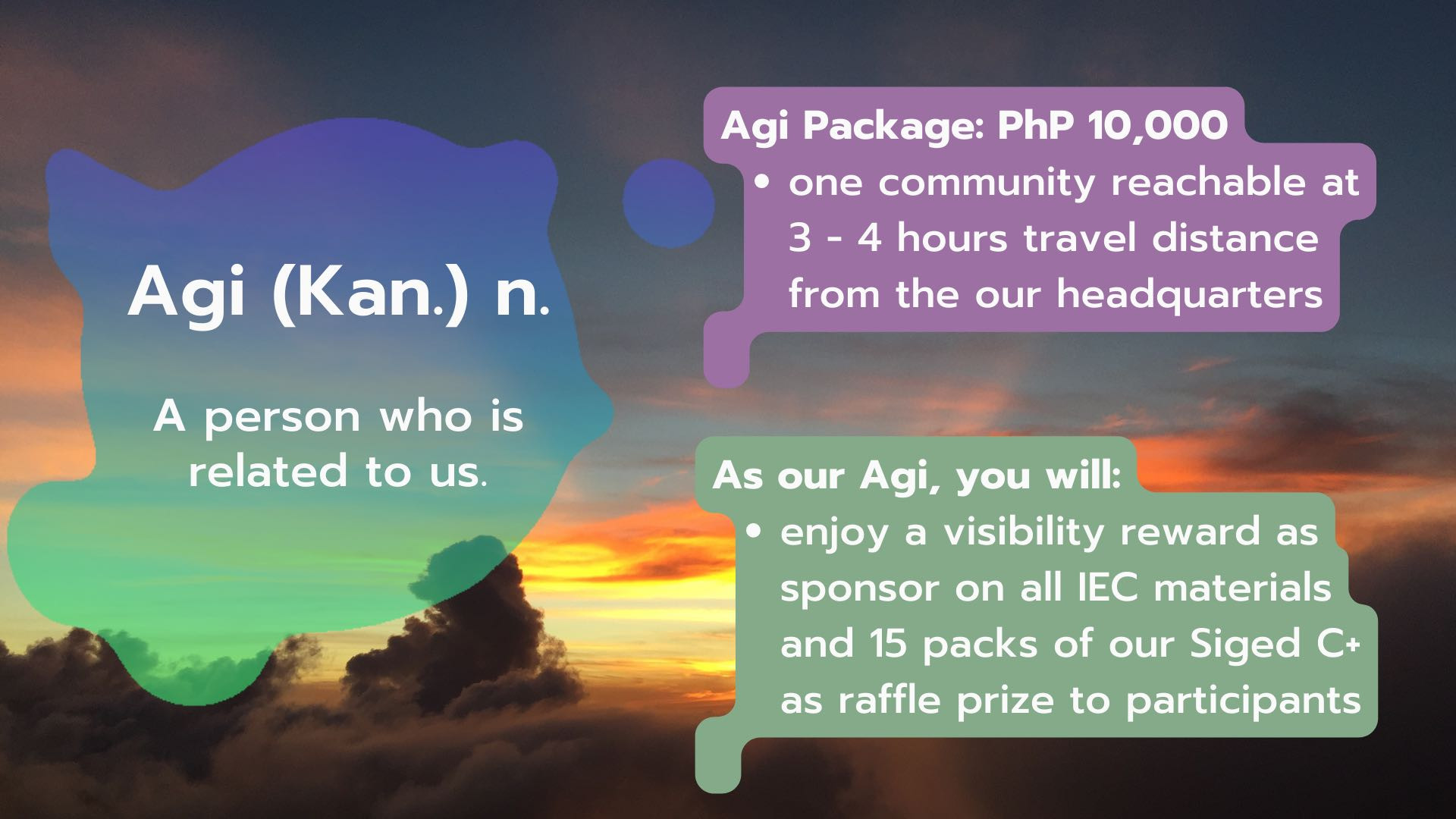 0 out of 5 claimed
Kailyan Package - ₱25,000.00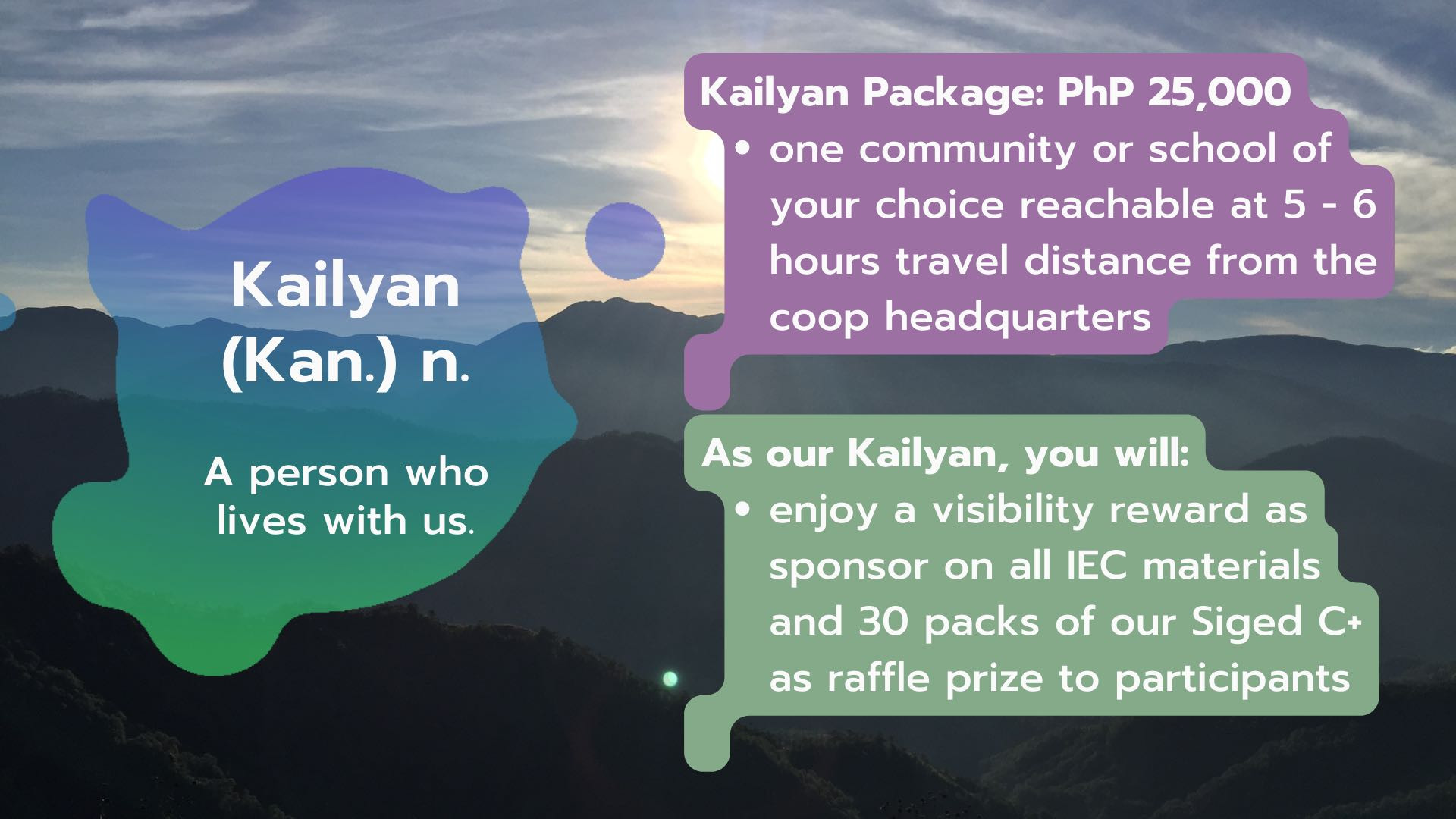 0 out of 4 claimed