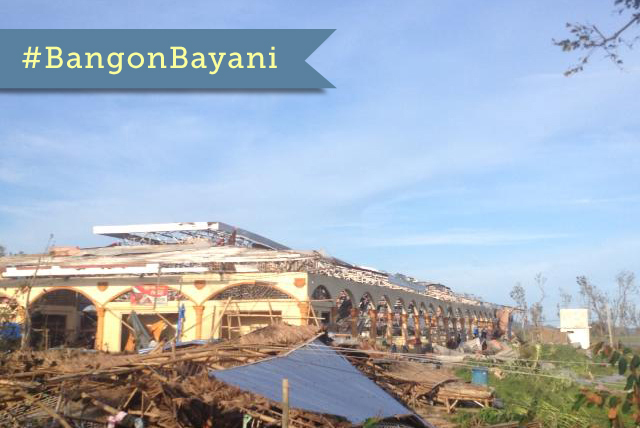 Heritage and Culture
|
Heritage and Culture
Love 4 Iloilo
Philippines
Northern Iloilo has been badly hit by Typhoon Haiyan/Yolanda. We are asking the world to show their LOVE 4 ILOILO by helping us send relief to the victims.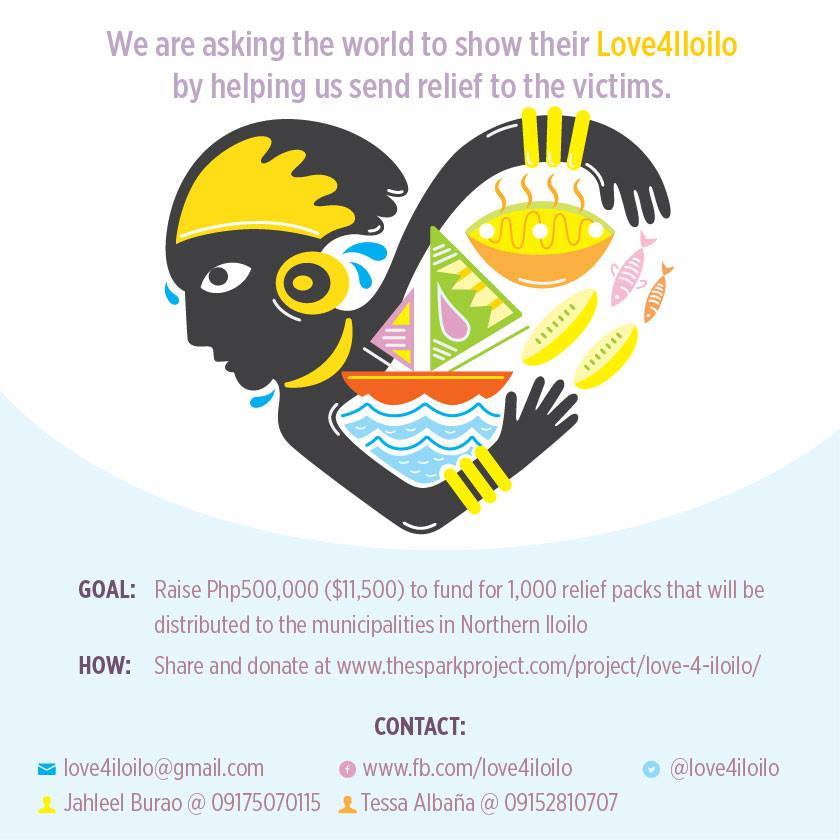 On November 8, 2013, Typhoon Haiyan/Yolanda, a Category 5 super typhoon, ravaged the Philippines and left thousands of devastated Filipinos in its wake. Northern Iloilo is one of the areas that suffered immense losses from the typhoon. Families were left homeless with sparse to nonexistent sources of food and water. The Love4Iloilo Team has close ties with the people affected in Northern Iloilo as most of them grew up in the area. Horror stories of loved ones and friends who are enduring the typhoon's havoc just hit close to home.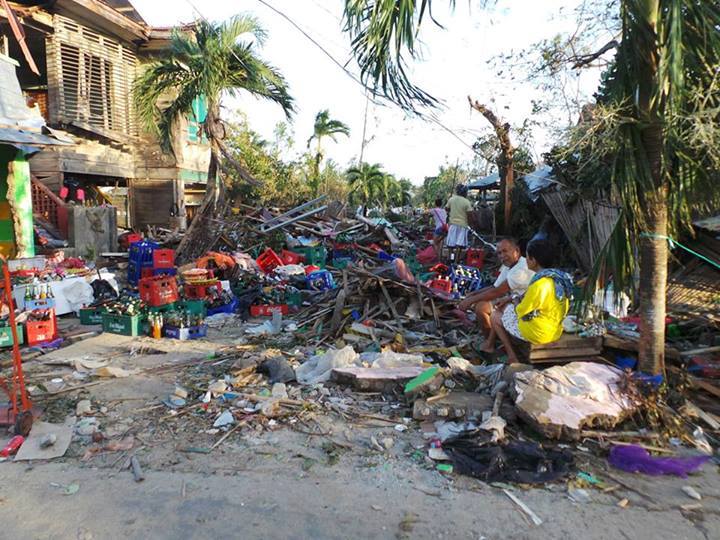 Photo courtesy of PixModo Studios
Touted as one of the worst disasters to ever afflict the country, resources from government and private organizations are stretched thinly. Despite concerted efforts to provide aid, thousands remain unreached and still begging for help. In light of these circumstances, the Love4Iloilo team was formed to consolidate and mobilize citizen-led efforts in providing relief to the typhoon victims in Northern Iloilo. We are challenging the global community to help us raise Php500,000 ($11,500) to fund for 1,000 relief packs that we will distribute to the municipalities in Northern Iloilo.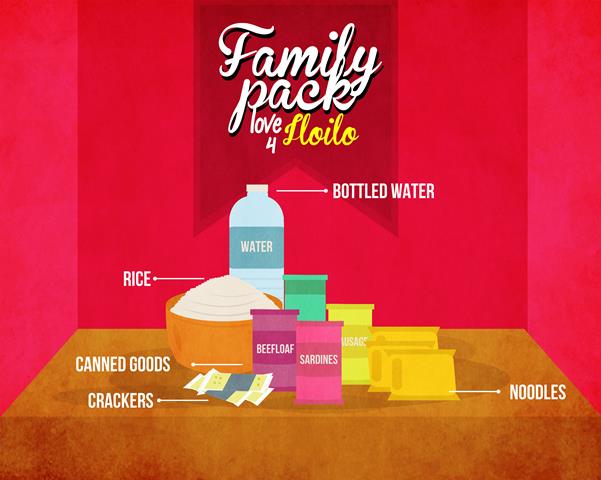 Gather: This stage includes the sourcing of funds to purchase 1,000 relief packs and pay for the transportation to have them distributed to Northern Iloilo. A family pack costs around Php500 ($11.50) and can feed a family of four (4) for a week. Jahleel, the Auditor, will make sure your funds are properly used.
Group: When you help us succeed in gathering the funds we need, we will purchase and pack the 1,000 relief packs. We already have locals standing by to help us do this. Tessa, the Marketer, will help us get the best deals from suppliers. Prim, the Dreamer, and the Team's combined networks can gather a multitude of volunteers.
Give: This is most important part! We will work together with the Local Government Units (LGUs) to distribute the 1,000 packs to the areas that need them the most. Marvin, the Liaison, will work with volunteers and LGUs to ensure that the family packs are received by our target communitie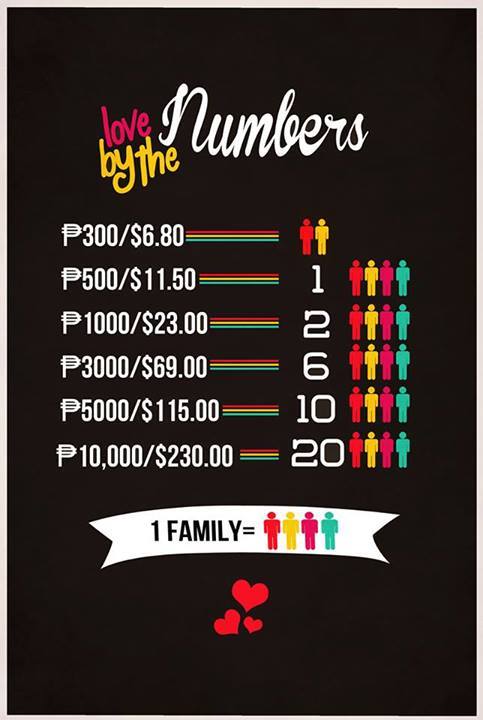 In every stage of our campaign, we will make sure you are updated and you know where your money goes. Transparency is very important to us and we will make sure your funds are accounted for up to the last centavo.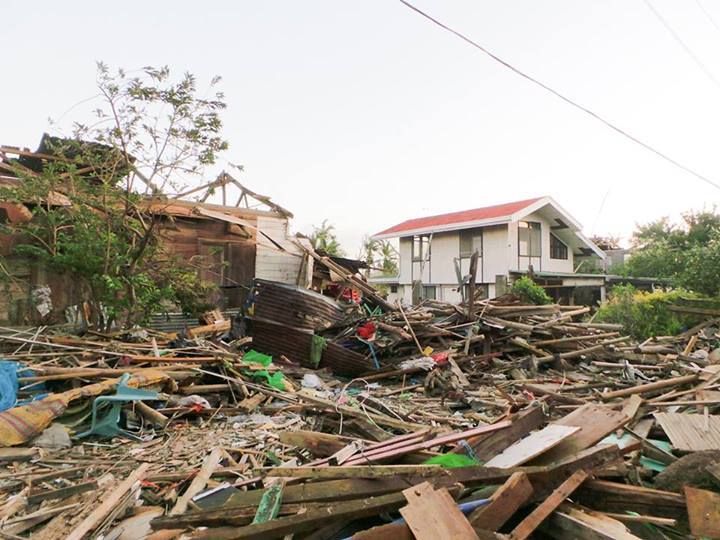 Photo courtesy of PixModo Studios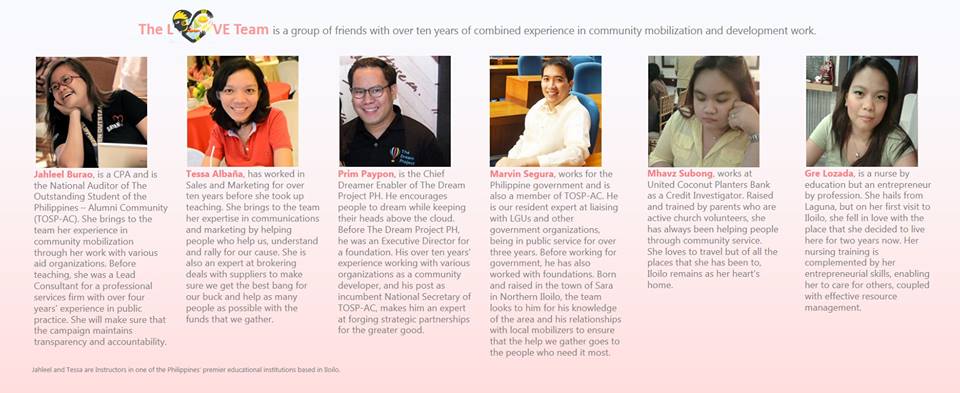 #BangonBayani is a crowdfunding initiative of The Spark Project calling for Filipino Heroism. Because many areas are still without aid, we are opening our site to groups willing to organize and raise funds for their chosen calamity stricken home town. In solidarity with all relief efforts worldwide, no platform maintenance fees will be deducted for these crowdfunding campaigns.
| Name | Date |
| --- | --- |
| Anonymous | 24 March, 2014 |
| Anonymous | 24 March, 2014 |
| Nozomi Ichikawa | 24 March, 2014 |
| Diana May Dizon | 24 March, 2014 |
| Emmanuel Cezar | 24 March, 2014 |
| Khatrina Suelo | 24 March, 2014 |
| Kathleen Padla | 24 March, 2014 |
| Karen Nomorosa | 24 March, 2014 |
| Monita Cordero | 24 March, 2014 |
| The Spark Project Team | 24 March, 2014 |
| The Spark Project Team | 24 March, 2014 |
| Barbra Francine Te | 24 March, 2014 |
| Sheila Tan | 24 March, 2014 |
| Maria Ina Pineda | 24 March, 2014 |
| Ma Clarissa Patricia Ines | 24 March, 2014 |
| The Spark Project Team | 24 March, 2014 |
| Barbra Francine Te | 24 March, 2014 |
| Nicole Arancillo | 24 March, 2014 |
| The Spark Project Team | 24 March, 2014 |
| The Spark Project Team | 24 March, 2014 |
| Luis Alphonso Gaza | 24 March, 2014 |
| Marced Adelyn Ga | 24 March, 2014 |
| Anonymous | 24 March, 2014 |
| Herbert Gabales | 24 March, 2014 |
| Ruben Luis Poco | 24 March, 2014 |
| Christine Telesforo | 24 March, 2014 |
| Janis Cortes | 24 March, 2014 |
| Nadine Joy Feliciano | 24 March, 2014 |
| Emerito Purisima, Jr | 24 March, 2014 |
| Katherine April Gonzales | 24 March, 2014 |
| Y Ty | 24 March, 2014 |
| Courtney Jago | 24 March, 2014 |
| Maria Cristina Gaston Lopez | 24 March, 2014 |
| Charles Schreger | 24 March, 2014 |
| Monik Moya | 24 March, 2014 |
| Charlotte Manning | 24 March, 2014 |
| The Spark Project Team | 24 March, 2014 |
| The Spark Project Team | 24 March, 2014 |
| The Spark Project Team | 24 March, 2014 |
| The Spark Project Team | 24 March, 2014 |
| Jaclyn Abergas | 24 March, 2014 |
| Yui Miyazaki | 24 March, 2014 |
| Elithea Ragas | 24 March, 2014 |
| The Spark Project Team | 24 March, 2014 |
| The Spark Project Team | 24 March, 2014 |
| Carina Christine Juan Hong | 24 March, 2014 |
| Carina Christine Juan Hong | 24 March, 2014 |
| Raul Tomas | 24 March, 2014 |
| The Spark Project Team | 24 March, 2014 |
| Friends of Mercado Family | 24 March, 2014 |
| The Spark Project Team | 24 March, 2014 |
| The Spark Project Team | 24 March, 2014 |
| The Spark Project Team | 24 March, 2014 |
| The Spark Project Team | 24 March, 2014 |
| The Spark Project Team | 24 March, 2014 |
| The Spark Project Team | 24 March, 2014 |
| Rebecca Puesta | 24 March, 2014 |
| Emmie Bernil | 24 March, 2014 |
| The Spark Project Team | 24 March, 2014 |
| Kirk Damasco | 24 March, 2014 |
Frequently Asked Questions