Warm greetings from Junior Chamber International (JCI) Manila!
We are behalf of JCI Manila, an affiliate of Junior Chamber International (JCI) the premiere leadership development organization in Asia. Established in 1947, it has developed over a thousand young entrepreneurs and professionals into better leaders who created positive change in the community.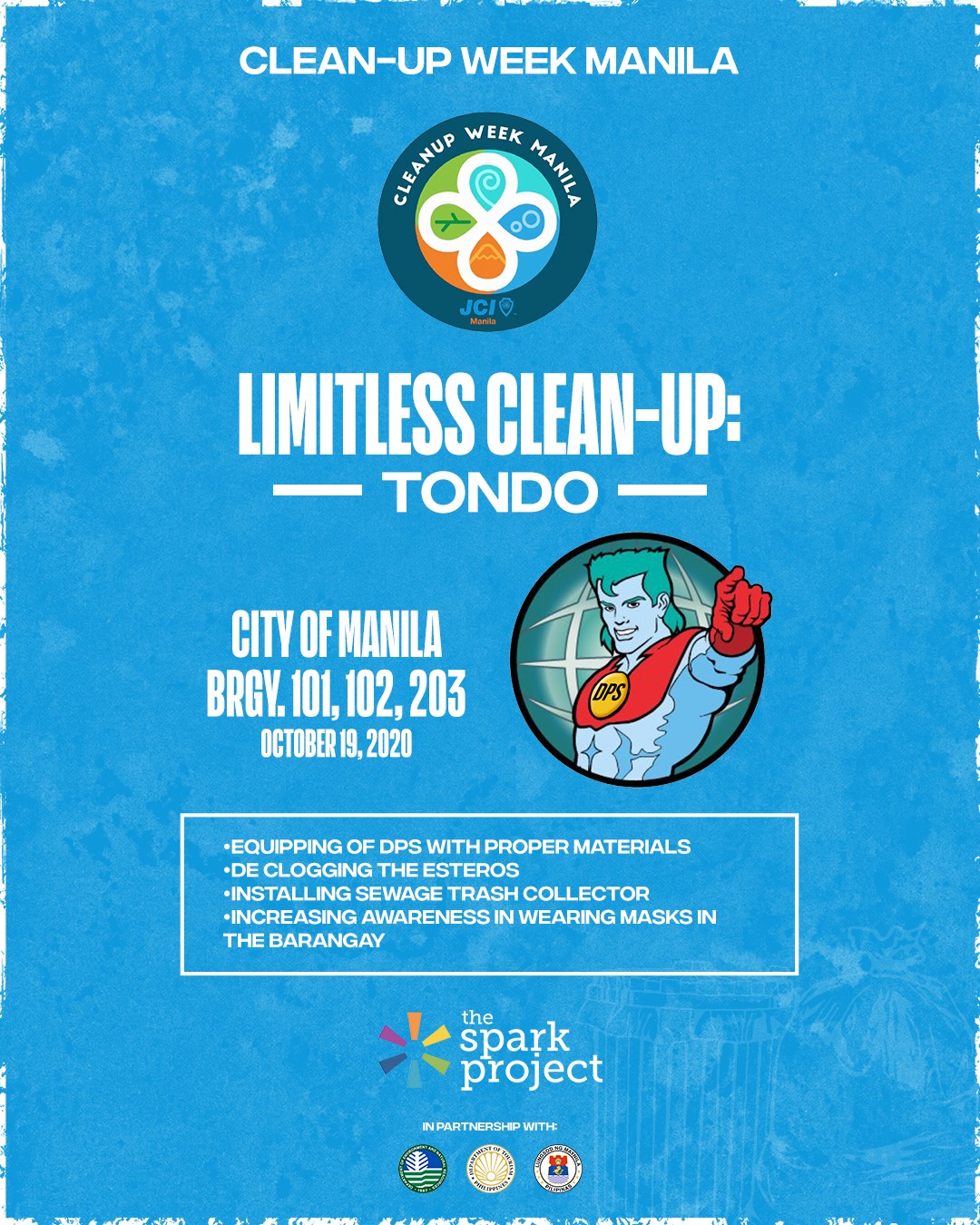 JCI Manila is partnering with the municipality of Manila in resolving the constant threat of flooding in Barangays 105, 103, and 102, which is life threatening and costly to its residents. The project is titled Clean-up Week Manila and with a theme of "Limitless", our goal is to help prevent flooding via installation of de-clogging materials and instill best practices that will carry on for years to come.
Equip the Department of Public Services (DPS) with the proper materials [Fig. A - Flexible Scooper; Fig. B - Wolverine Assembly]
De clog the Esteros of Barangay 105,103,102 and thus de-clogging adjacent Barangays [Fig. C - Mock-up]
Increase awareness in throwing trash in the proper receptacles
Wearing masks in the barangay
Install Sewage Trash Collector
Fig. A: Flexible Scooper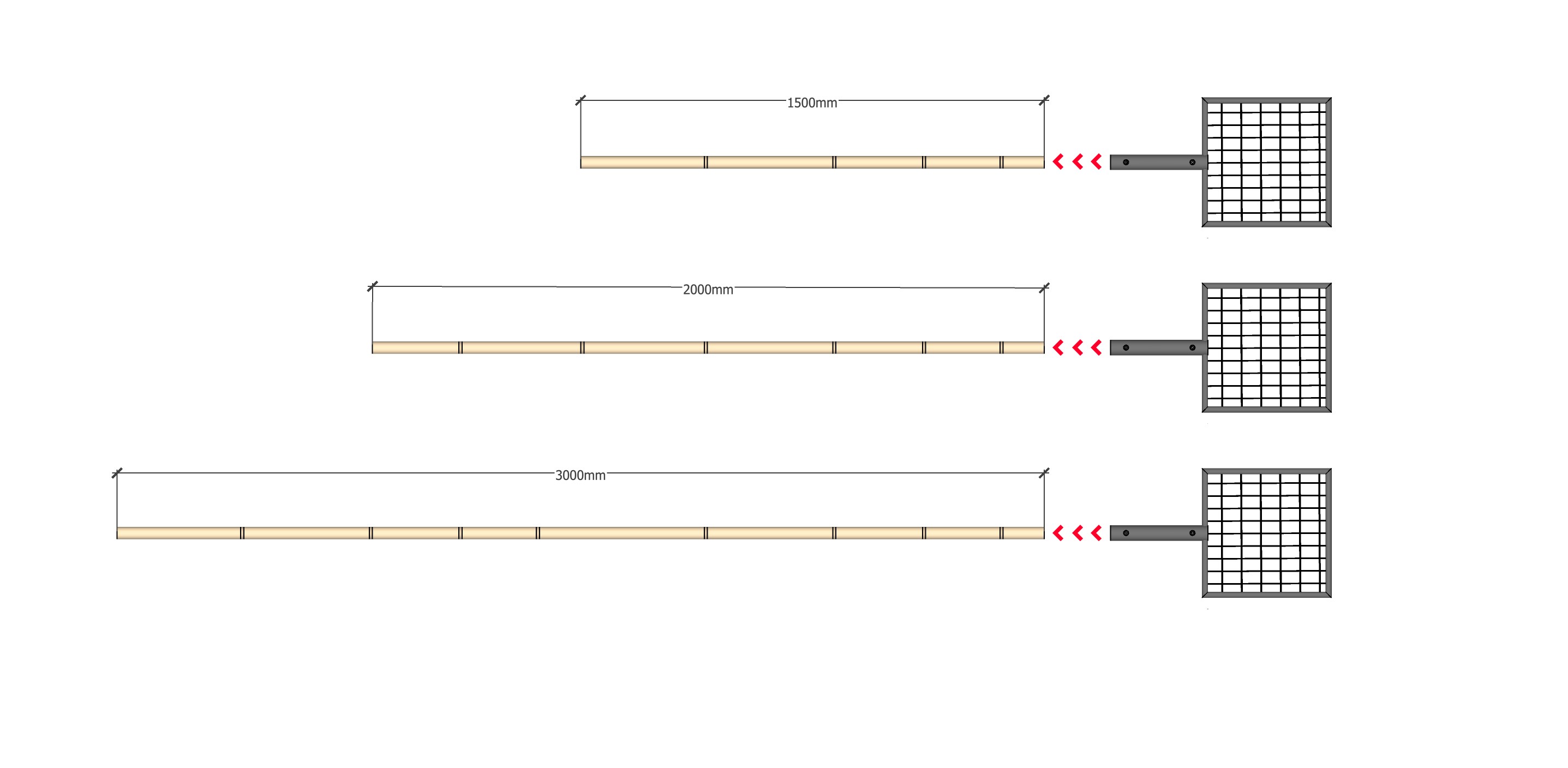 Fig. B: Wolverine Assembly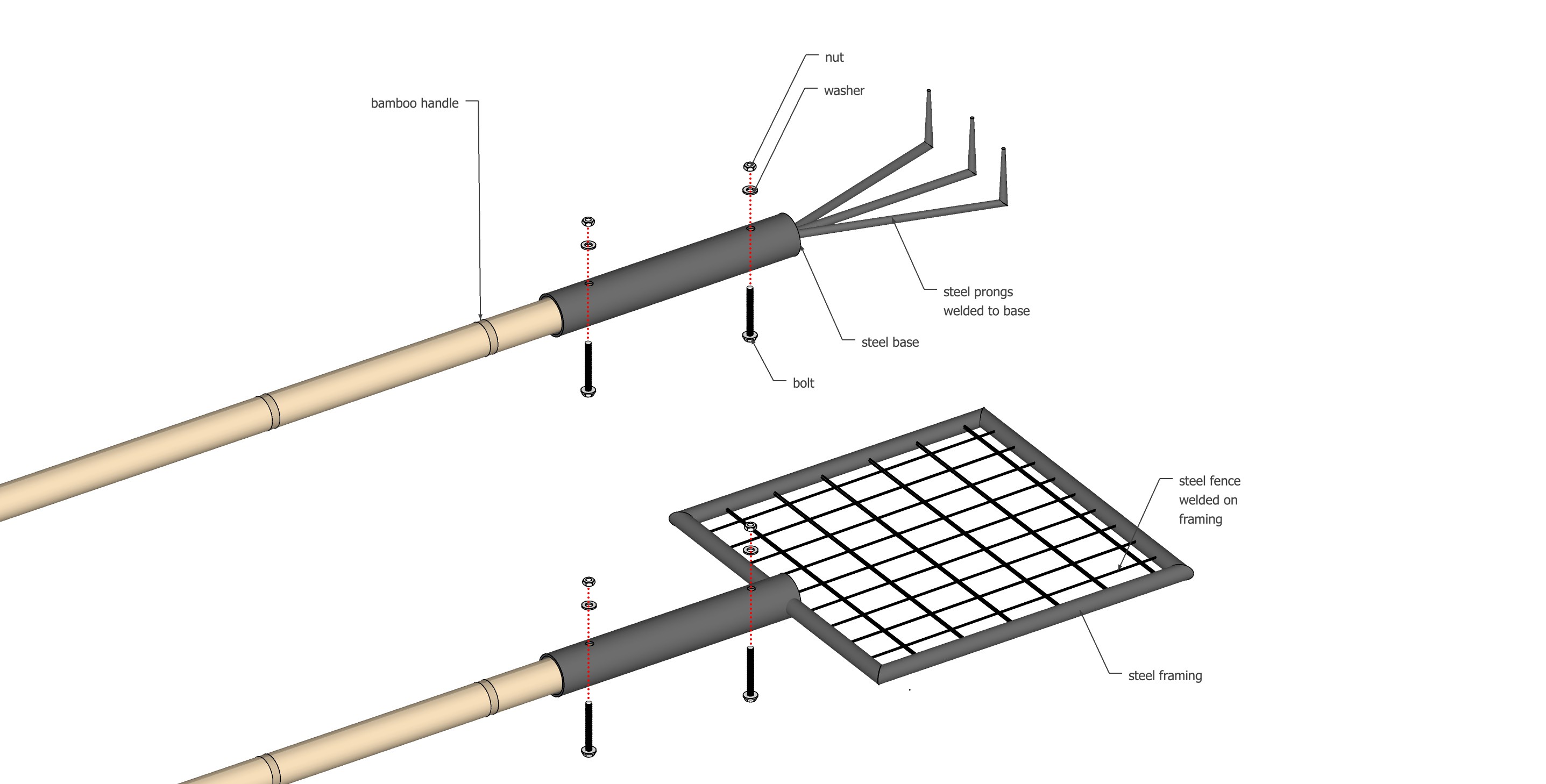 Fig. C: Mock-up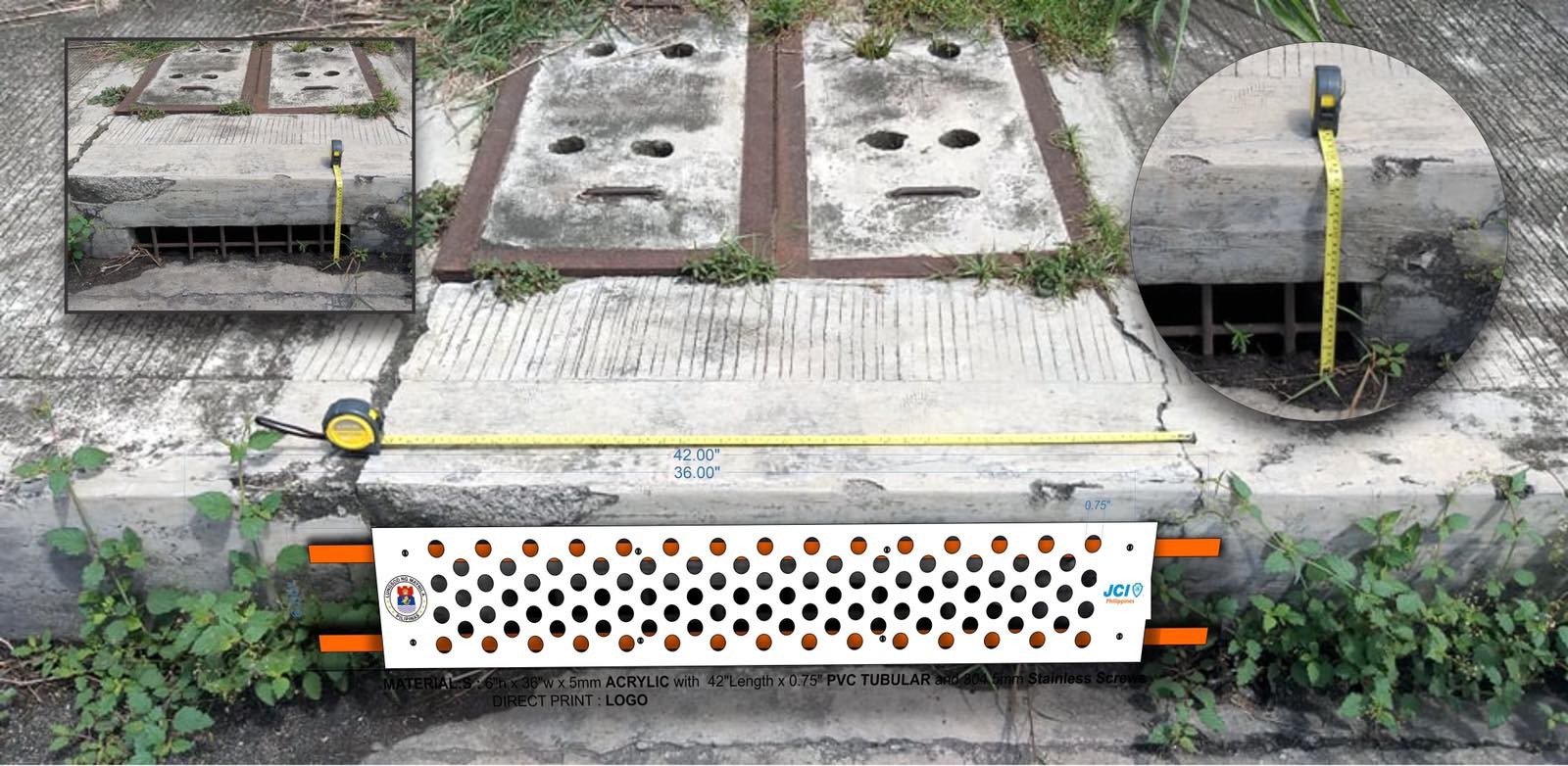 Through this project, we will help aid the DPS with their jobs faster, provide a safer environment to the residents especially during the rainy season, and ultimately making everyone feel supported.
The limitless week is on October 19, 2020. To achieve our goal, we humbly seek your support by way of donations. For a minimum of P200.00, you will receive a Kobe! inspired Facemask that supports throwing of trash in the proper receptacle. For P750 you will get a white Kobe! Graphic Tee, P850 a black version. For P1,200, you wil get a gray Kobe! hoodie!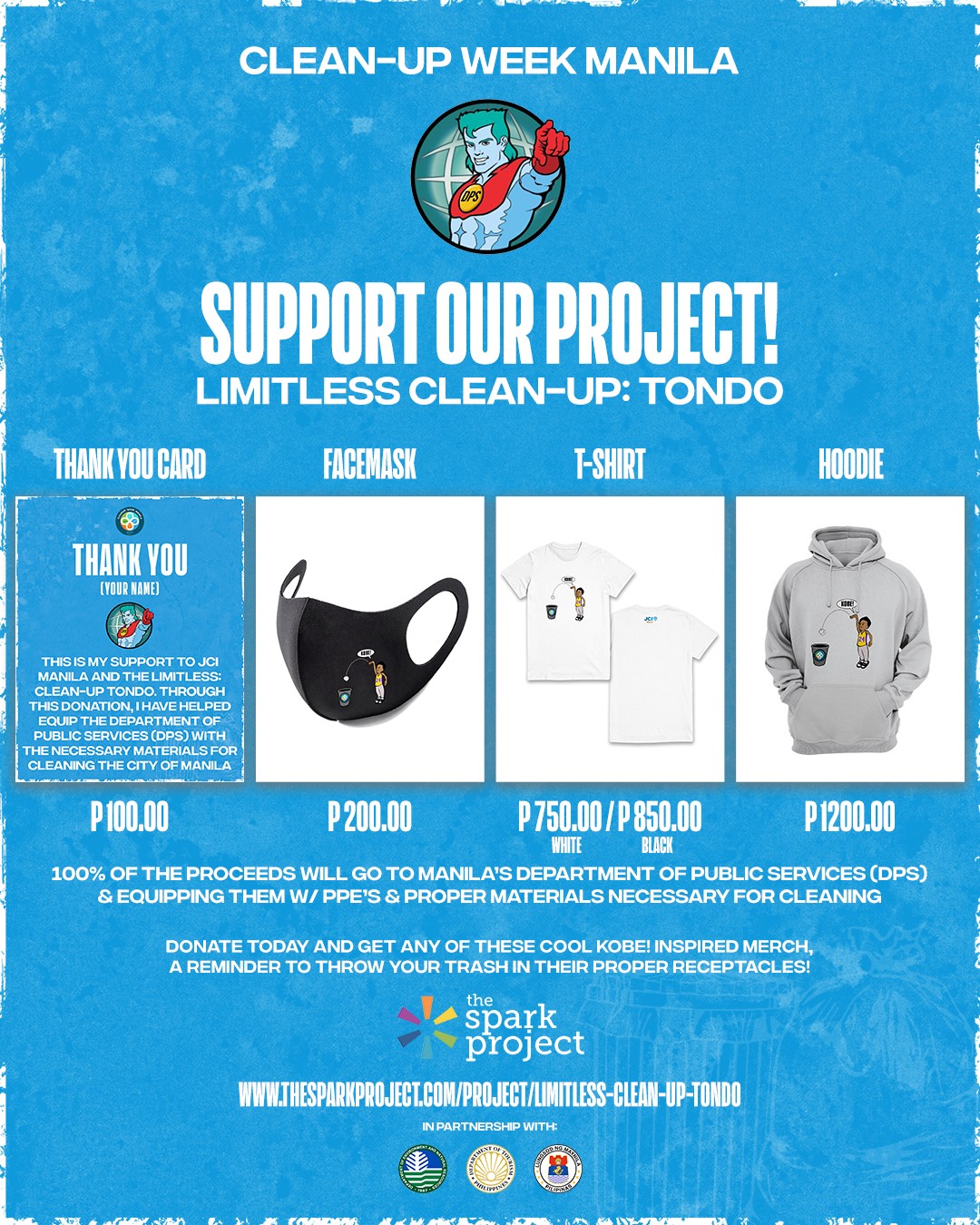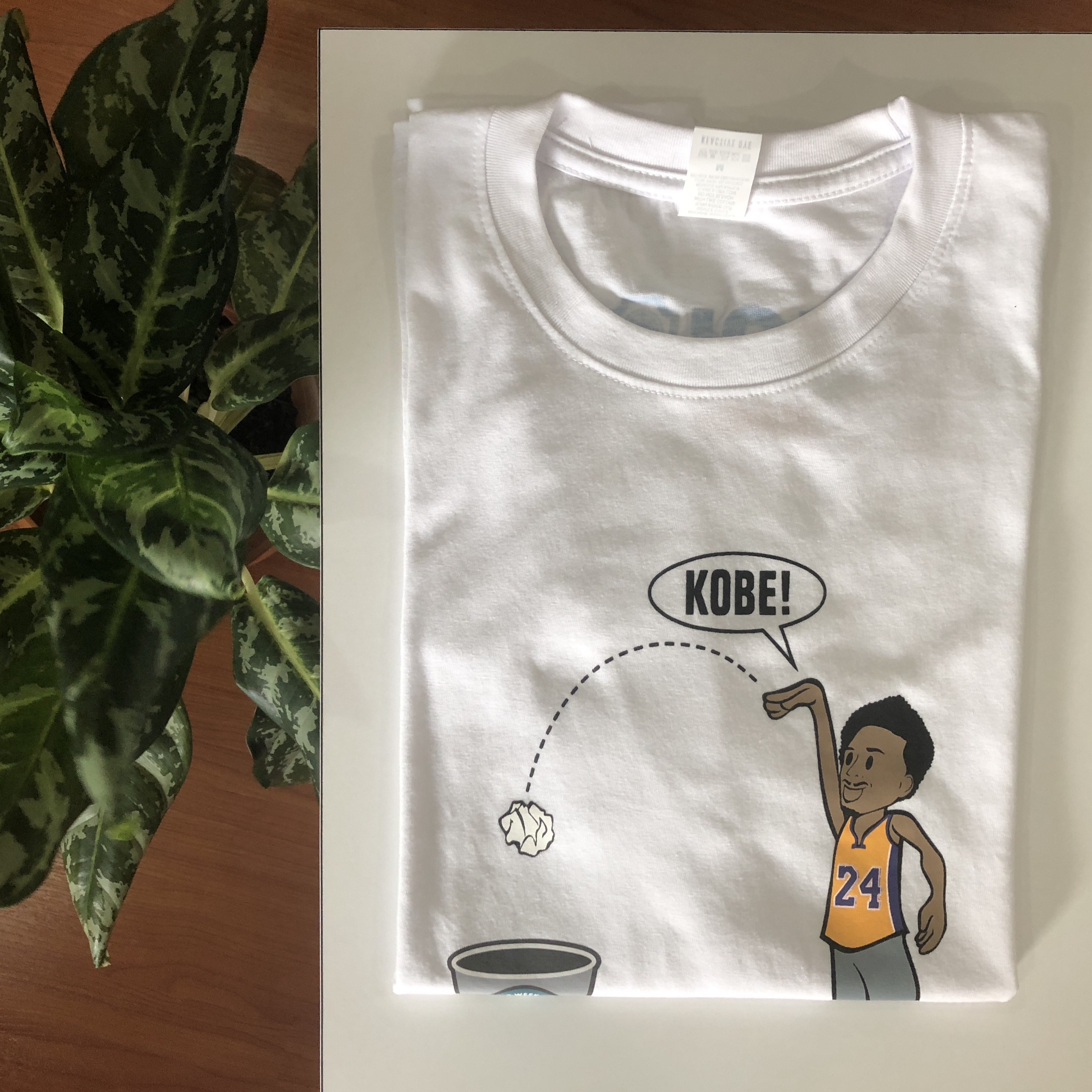 100% of the proceeds will go to this projuct, and the production of cleaning equipment and de-clogging materials of Manila's Department of Public Service (DPS).
For bank options for donations, you may deposit throught the following:
BPI: Virgilio Legisma Jr. 0069-4110-61
Metrobank: James Stephen F. Yabut 632-3-632-11329-4
Gcash: Legisma 09276975333
Orders shall be available after The Spark Project campaign.
The Limitless Clean-Up Tondo is part of Clean up Week Manila 2020, in partnership with the City of Manila and Mayor Isko Moreno, Department of Tourism (DOT), and the Department of Environment and Natural Resources (DENR).
For more information, please contact:
Project Co-Chair Cholo Legisma
IG @chololegisma
09276975333
virgilio.legisma@kingsofthecourt.ph
| Name | Date |
| --- | --- |
| Milca | 21 September, 2020 |
| Justin | 24 September, 2020 |
| Kevin | 24 September, 2020 |
| G N | 24 September, 2020 |
| Geoff | 24 September, 2020 |
| DL | 24 September, 2020 |
| M Gaisano | 24 September, 2020 |
| P G | 24 September, 2020 |
| JC Ocampo | 25 September, 2020 |
| JC Ocampo | 25 September, 2020 |
| Gust | 26 September, 2020 |
| Japox | 3 October, 2020 |
| Patch Dulay | 6 October, 2020 |
| Nikko Mariano | 11 October, 2020 |
Frequently Asked Questions
Back this Project
Digital Thank You Card - ₱100.00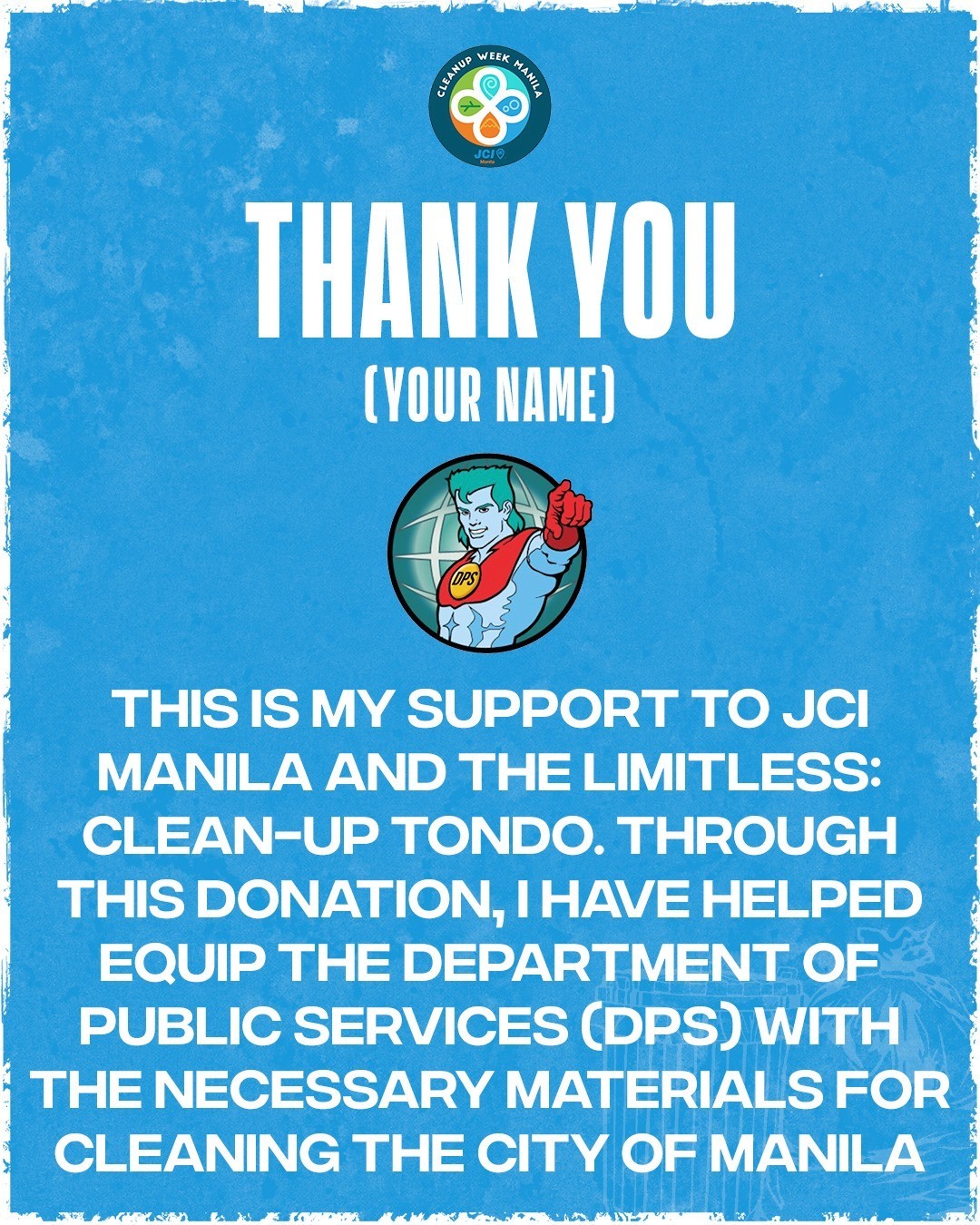 Backer shall receive a thank you card via e-mail
Backer shall have his/her name and artwork on our Wall of Appreciation
0 claimed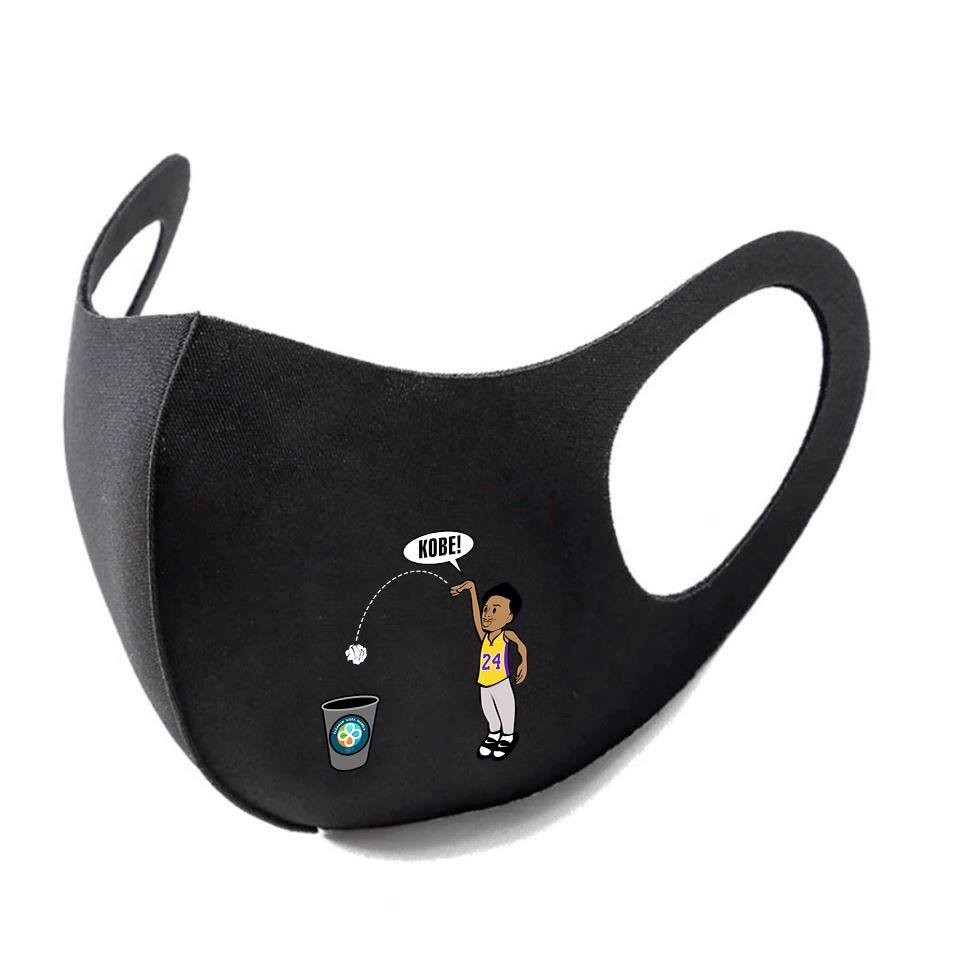 One (1) washable facemask inspired to promote throwing your trash in the proper receptacle
Backer shall receive a thank you card via e-mail
Backer shall have his/her name and artwork on our Wall of Appreciation
2 claimed
Kobe! Graphic Tee - W - ₱750.00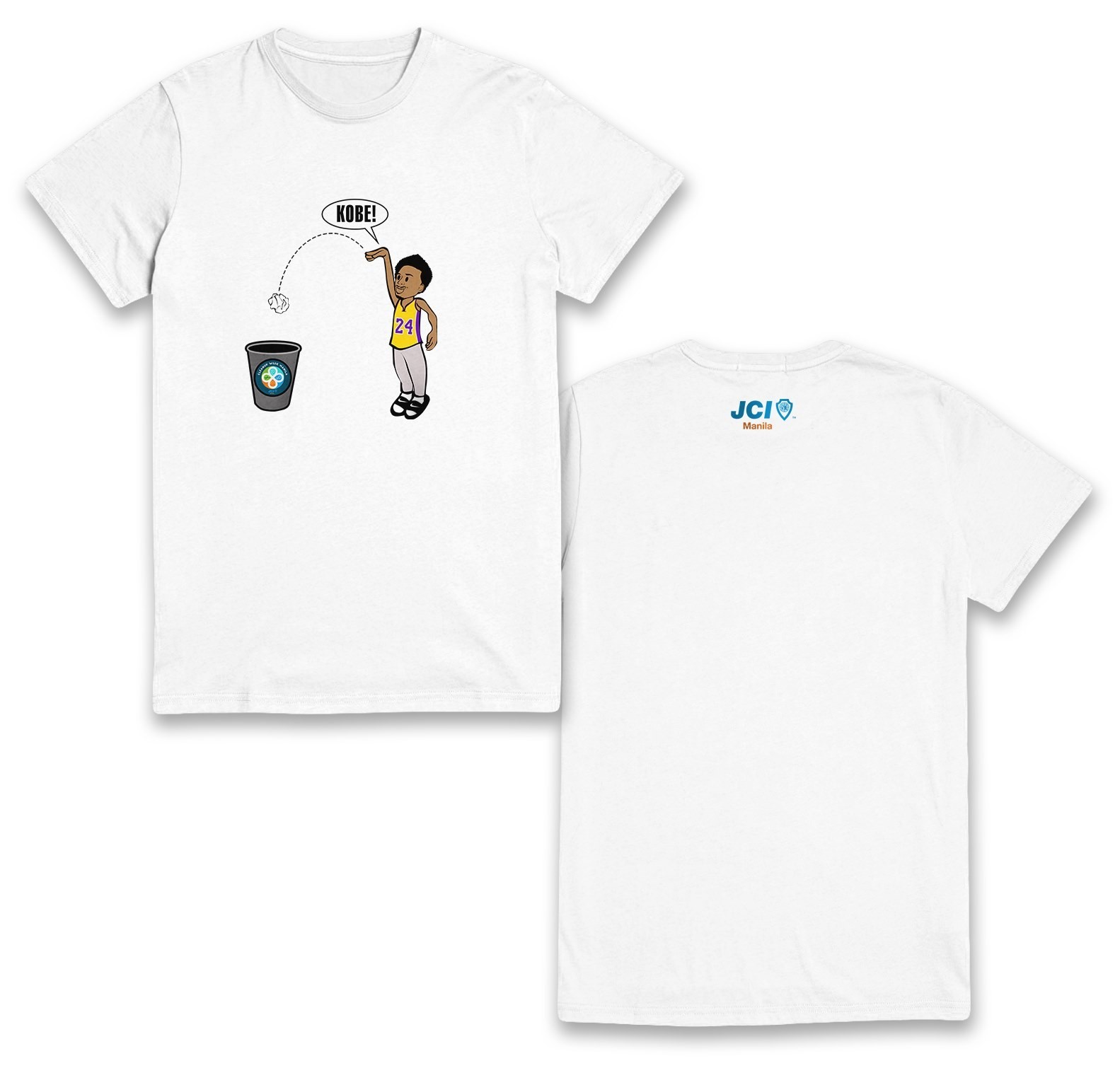 One (1) "Kobe!" art -illustrated graphic tee
Cotton-blend, inspired to promote throwing your trash in the proper receptacle
Backer shall receive a thank you card via e-mail
Backer shall have his/her name and artwork on our Wall of Appreciation
1 claimed
Kobe! Graphic Tee - B - ₱850.00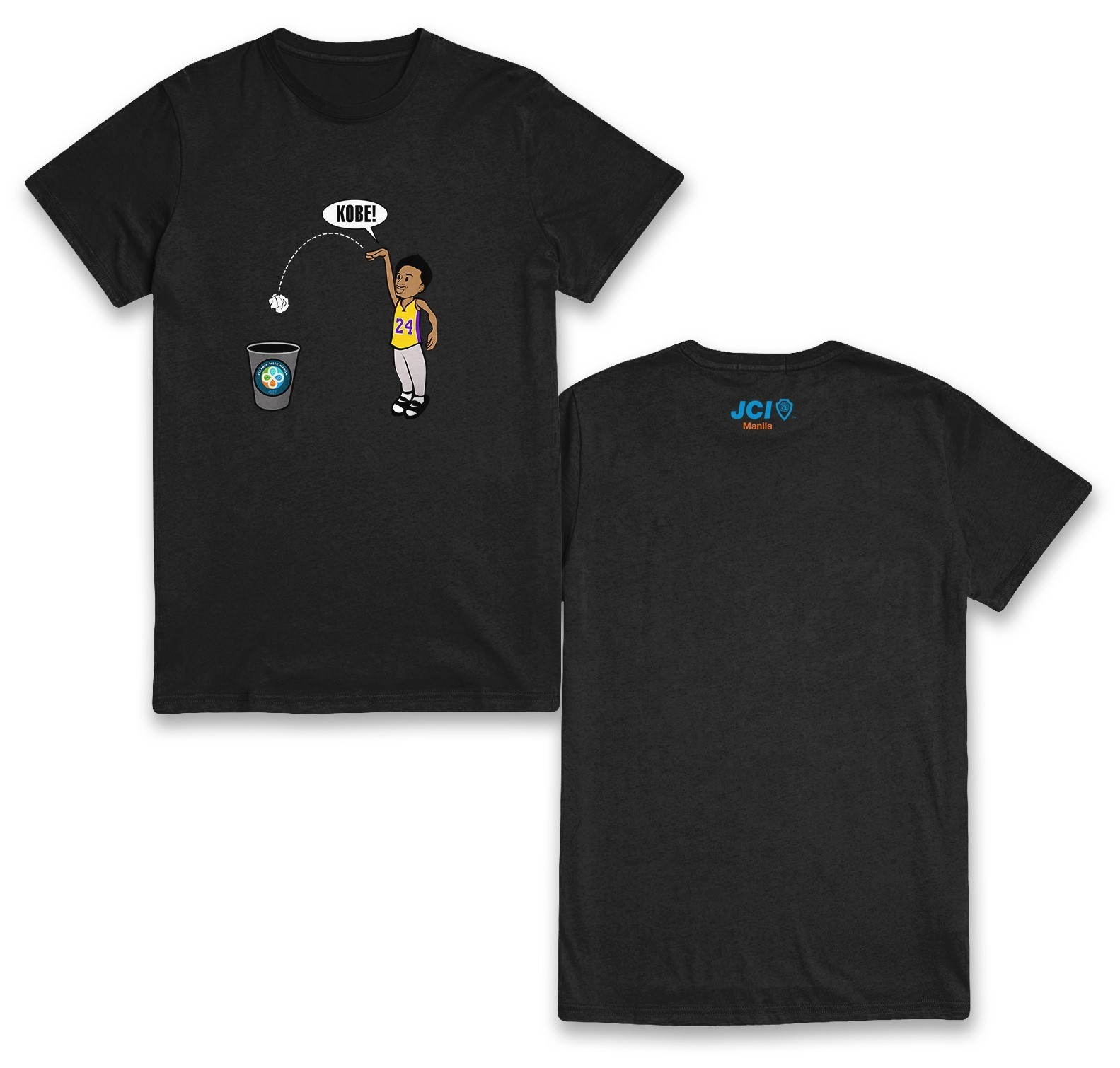 One (1) "Kobe!" art -illustrated graphic tee in black
Premium, Cotton-blend, inspired to promote throwing your trash in the proper receptacle
Backer shall receive a thank you card via e-mail
Backer shall have his/her name and artwork on our Wall of Appreciation
1 claimed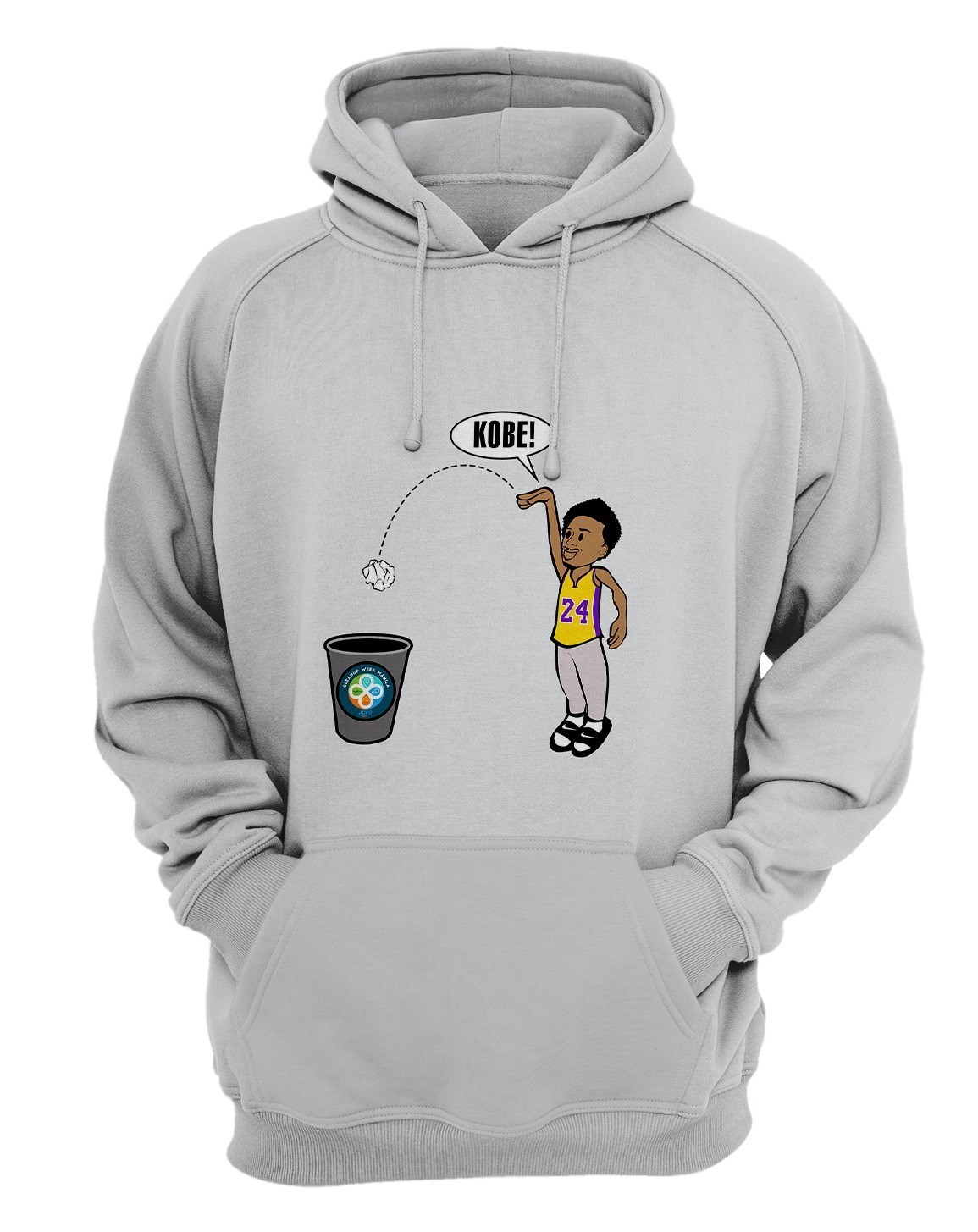 One (1) "Kobe!" art -illustrated graphic hoodie in gray
Premium, Cotton, inspired to promote throwing your trash in the proper receptacle
Backer shall receive a thank you card via e-mail
Backer shall have his/her name and artwork on our Wall of Appreciation
2 claimed