Jumpstart Summer School, a 3-week learning program for kids age 5-7. We'll provide learning activities to enrich each child's mental, emotional, and social skills.
Learners will spend 3 hours a day, from monday to friday, in our partnering teachers' home which are turned to temporary classrooms for this program.
Activities ranges from Arts, Dances, and other fun activities to academic activities like Language and Math.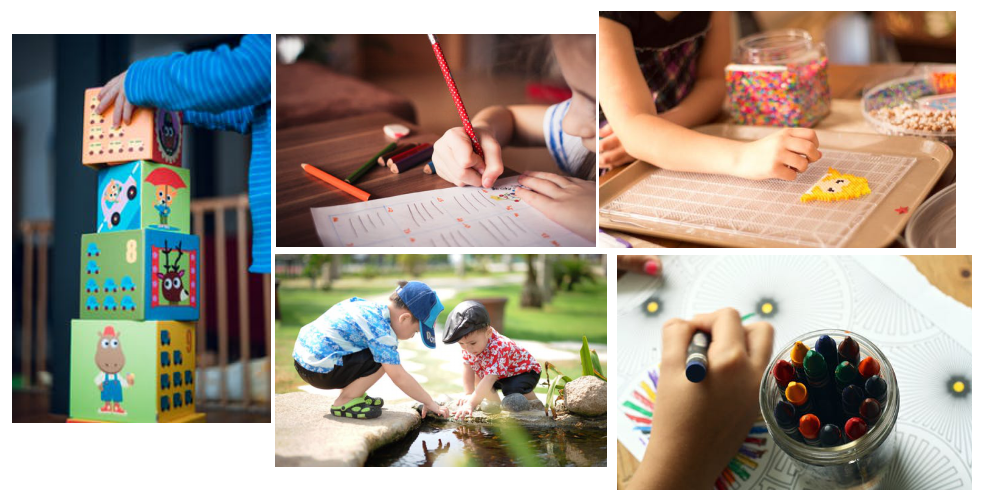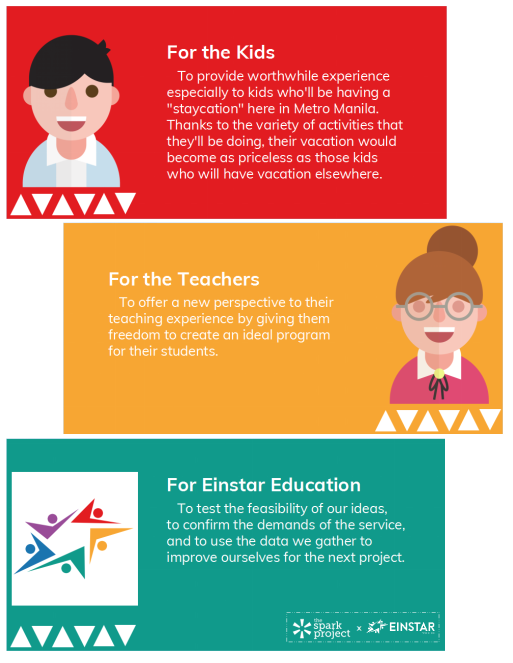 Our main focus in this project is the kids. We are confident with our teachers and in our system that we could provide good learning experience to them, but we do not want to be satisfied with just being "good", we want to provide the most worthwhile experience that we can this summer. We believe that we could do so with two things:
1) To improve the day to day activities of the students by providing necessary things like art materials, cooking ingredients, etc.

2) To end the summer program in a bang with an event that would summarize every experience that they had in class. The Culminating activity would include the displays of the arts they made, the plants they grew, food they cooked, as well as live performances like singing and dancing.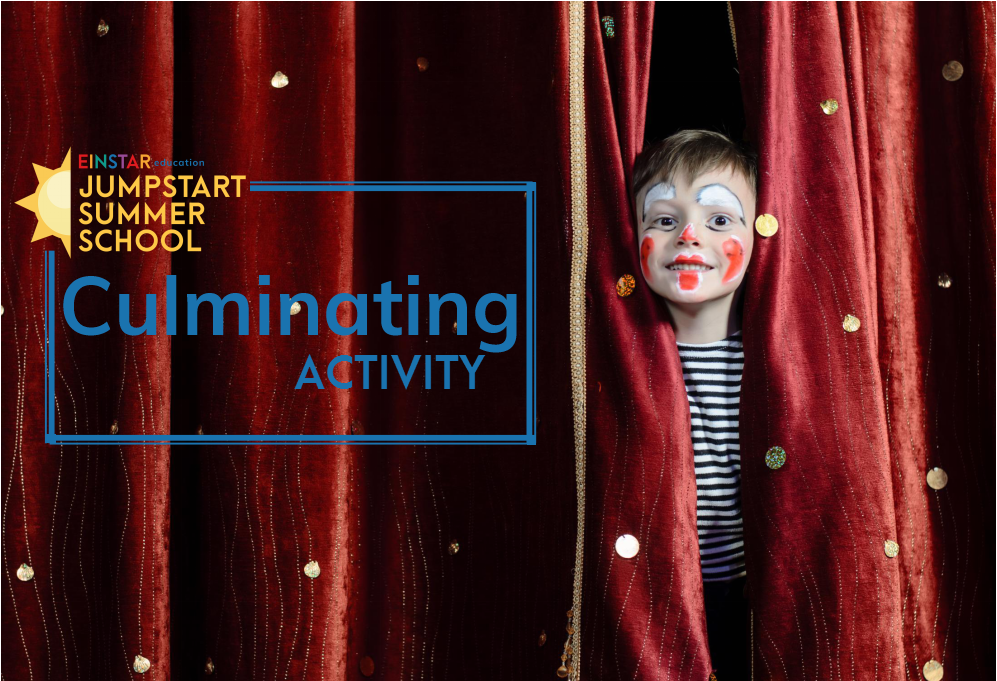 Unfortunately, there's a limit to what we can accomplish on our own. The desire to give the very best to these kids brought us here at Spark Project. With all your help, we could make these things into a reality.

All the plans that we have would entail certain cost, below is the breakdown of all those cost: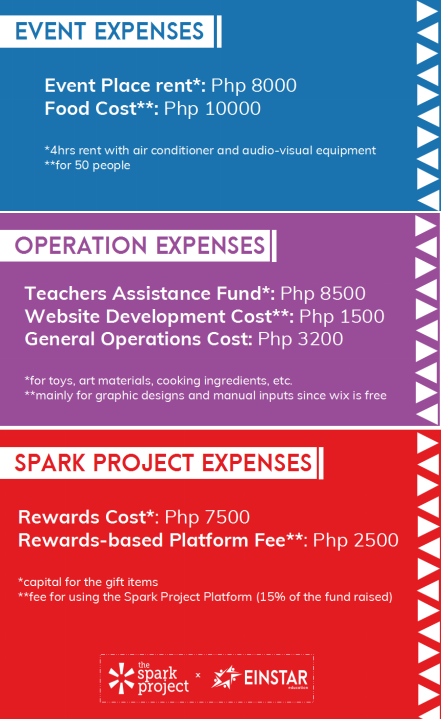 Please be guided with our schedule!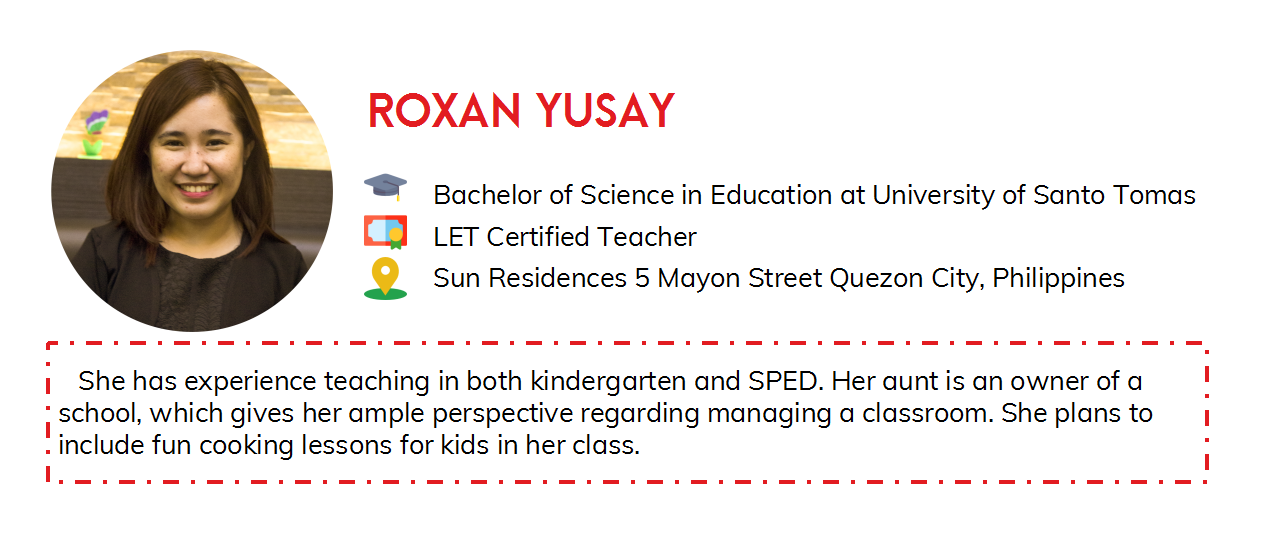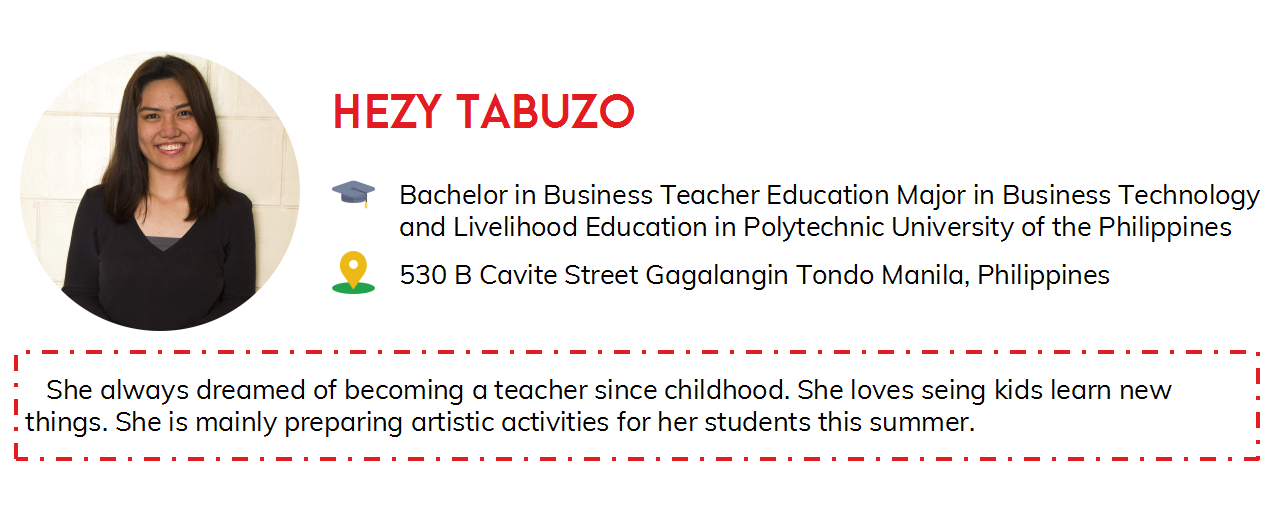 *You can learn more about Hezekiah, Roxan, and other participating teachers here

We have few exciting rewards waiting for you!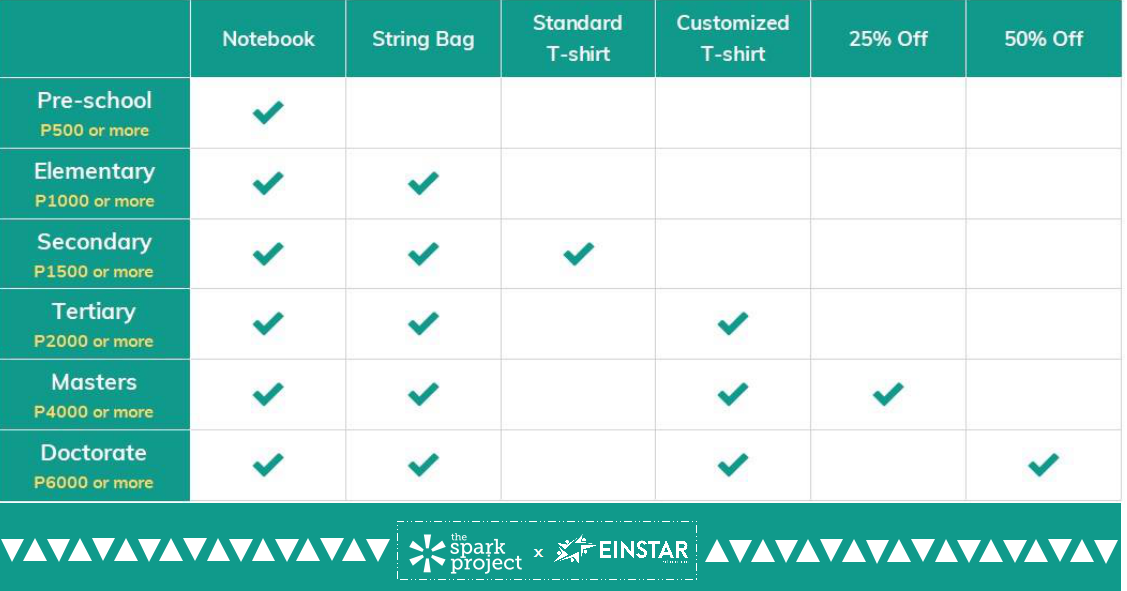 Here are some steps for you to be a part of this amazing summer event for our little ones: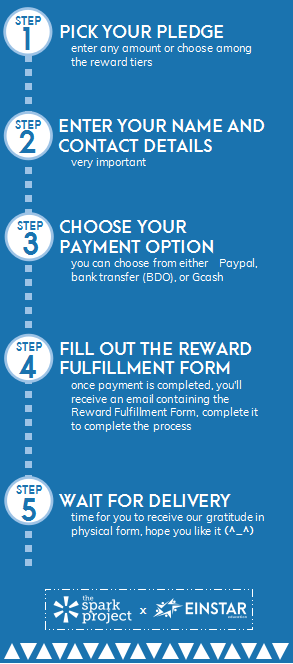 *for Gcash payments, please contact Ricsson at +639778402404
You could also support us by enrolling your child to one of our classrooms below:
530 B Cavite Street Gagalangin Tondo Manila, Philippines
Sun Residences 5 Mayon Street Quezon City, Philippines
Block 11 Lot 3 Celadon Residences Felix Huertas Santa Crus Manila, Philippines
**enrollment is open up to May 18
***more classrooms are available at https://einstareducation.wixsite.com/alpha/teachers-and-classrooms

Einstar Education is a edutech startup company operating for 8 months with its main operation located in Manila, Philippines. The company is pioneered by 8 indivudals from different fields such as, Psychology, Math, Education, Programming, and Visual arts. It's goal is to help provide affordable individualized education to the community and empowering teachers and parents to control their child's education.
Get to know us more and meet other like-minded teachers and parents at the following dates:
Morning of May 6 at Starbucks SM San Lazaro
Afternoon of May 12 at Starbucks Reserve Tomas Morato
Morning of May 20 at Starbucks Reserve Tomas Morato
*you can sign-up here
or visit us at https://einstareducation.wixite.com/alpha

Every great ideas has to start somewhere, and for ours, this is our start. By turning the teachers' available spaces into classroom (with technology and innovation), we make education more accessible to students worldwide. With this, we see ourselves as the sharing economy of education and schooling.
Thank you for reading.
JUMPSTART SUMMER SCHOOL
WEEK 1
HEZY'S CLASSROOM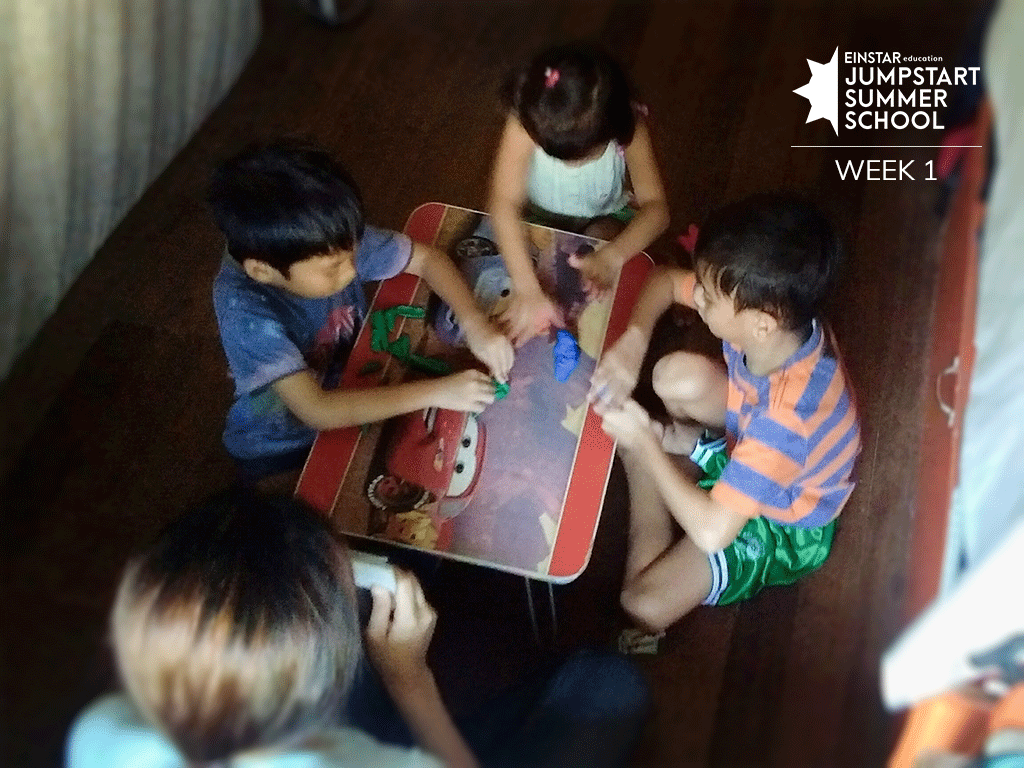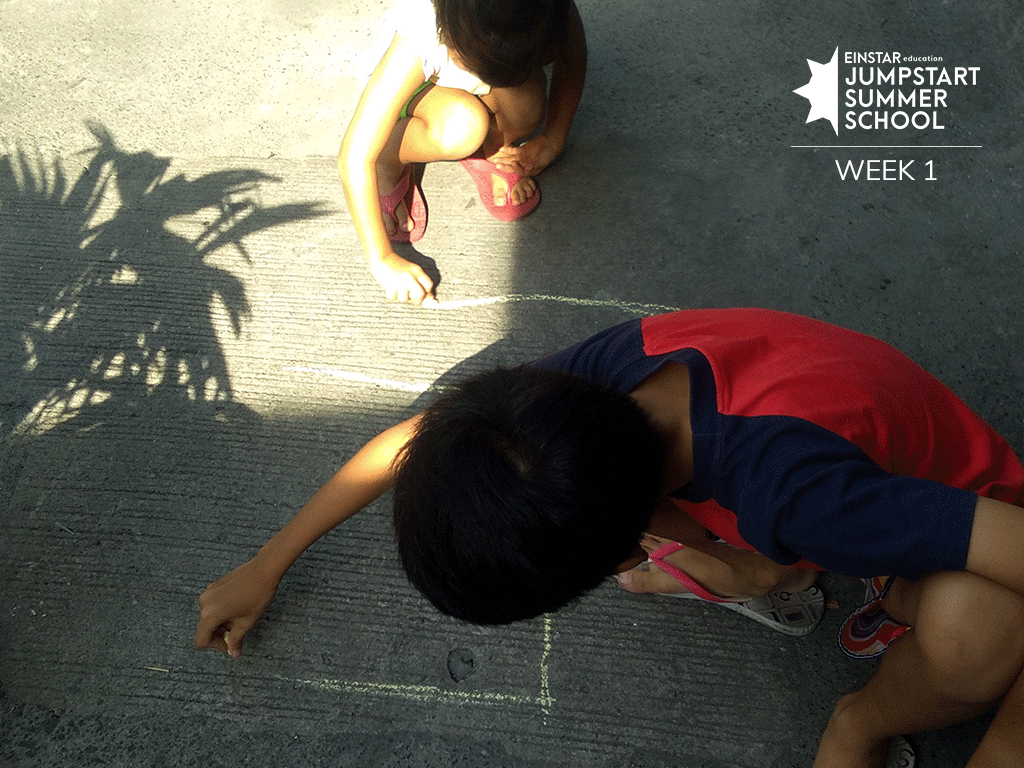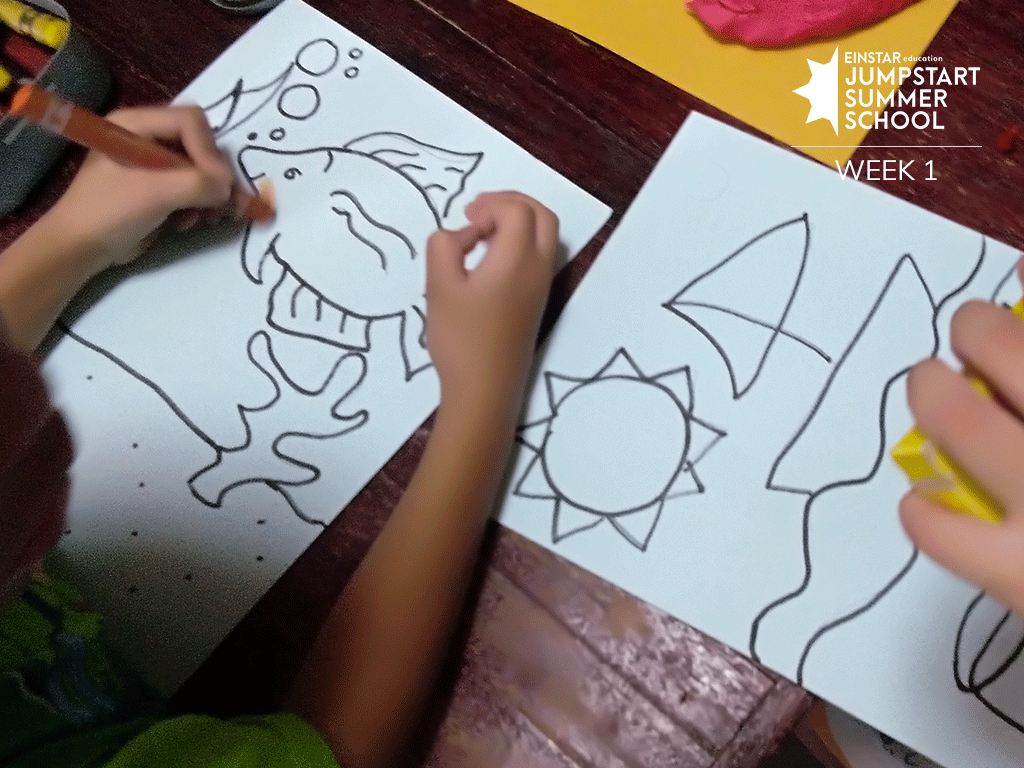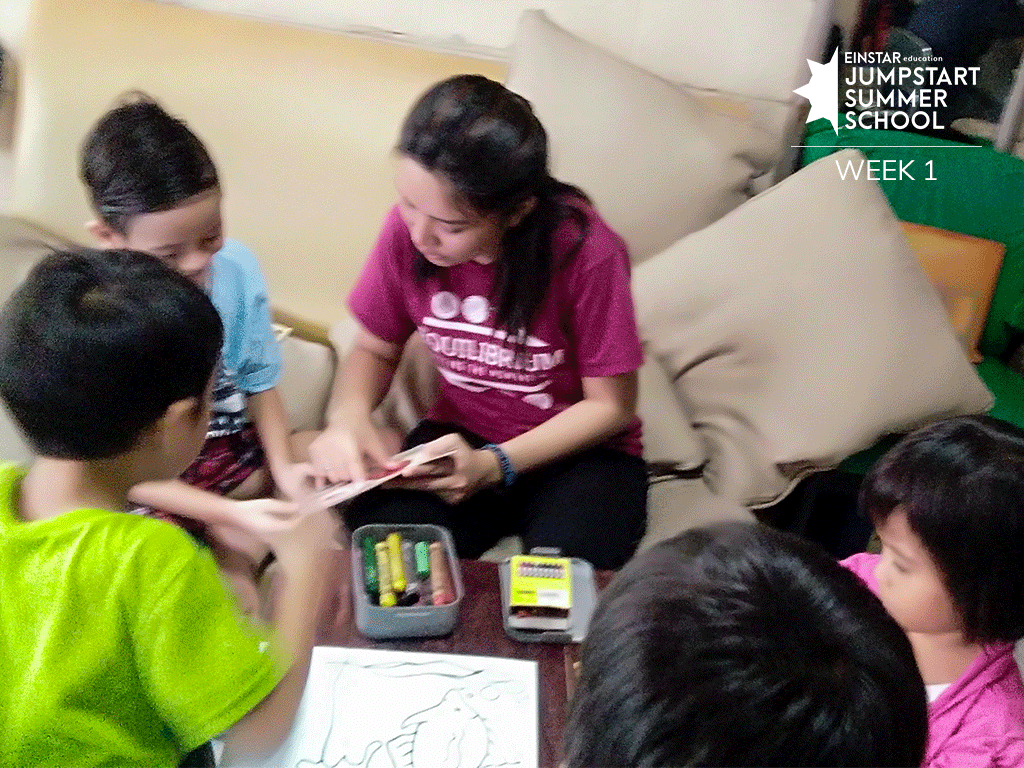 WEEK 2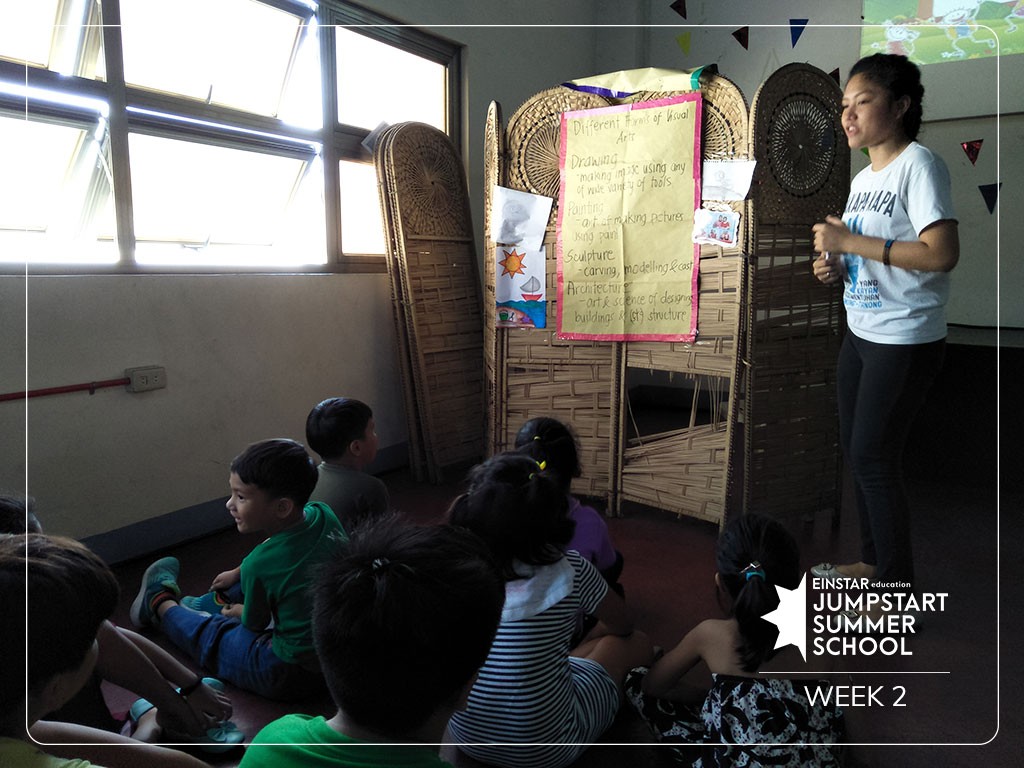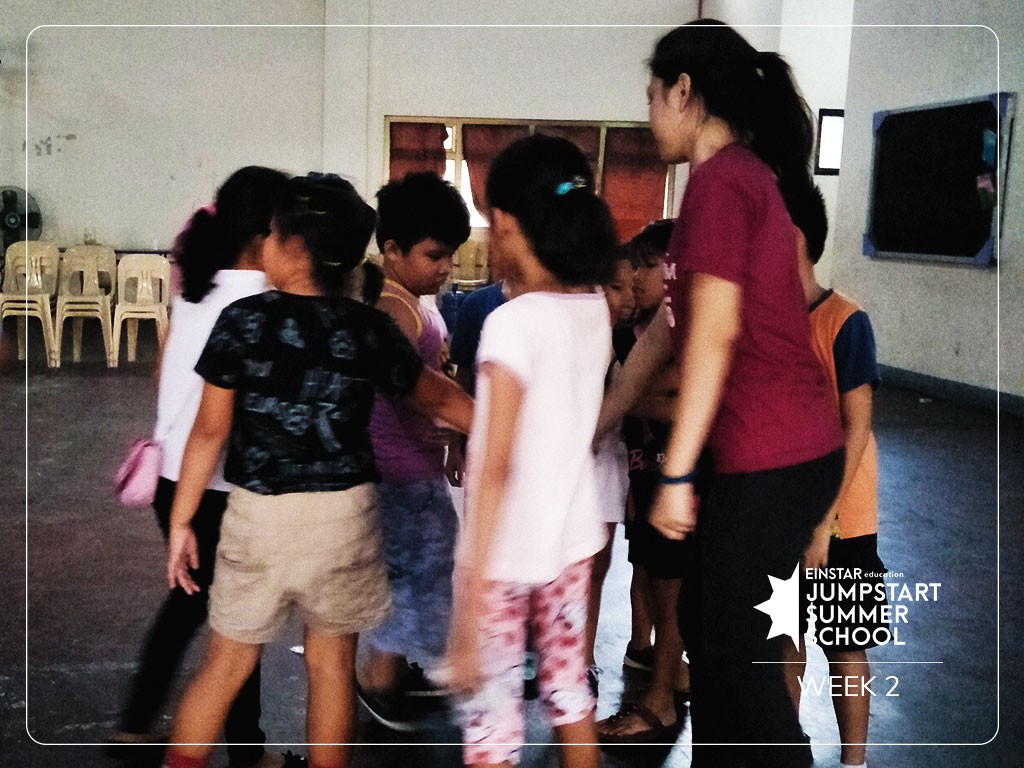 | Name | Date |
| --- | --- |
| Seokmin Yoo | 1 May, 2018 |
| Hanuel Kim | 1 May, 2018 |
| Rose Lin | 1 May, 2018 |
| Rose Lin | 1 May, 2018 |
| Alice Chang | 5 May, 2018 |
| John Christian Pua | 6 May, 2018 |
Frequently Asked Questions
The fund will be divided into three portions. One part will be used to subsidize our summer teachers. This will help them provide better quality activities for the children. The other part will be used for the culminating event, where all the summer teachers, students, and parents attend. Students will show off their artworks and projects in a makeshift gallery. Students perform on stage. Snacks will be provided for the participants. The last part will be used for the rewards and Spark Project fee.
The teachers who will be handling their classes will be receiving subsidies for the summer. More information about them and their classroom on EinstarEducation.com
The rewards will be given out 3 weeks after the end of the campaign.
There are generally three ways of receiving the rewards. First method, we could send it directly to your doorstep with a courier service. We will advise you when that will be exactly. We will ask for the address and contact you through mobile to work out the delivery details. Second method, we will have regular weekly get together with parents and teachers. It will be about getting to know different people and discuss about improving education for our children and for the Philippines. We can give the rewards when you visit one of these get together. Here is a link of the schedule and place of get together on EinstarEducation.com. Third method, when you enrolled your children into one of our classrooms, you are invited to the culminating activities to which you can receive your rewards at the event.
This is a pilot for the first ever sharing economy model (that has revolutionized different industries) implemented into basic education. Our teachers are independent contractors, who are their own boss. They have the flexibility and the freedom to provide basic education to what they think is best for the students. To have teachers be able to access the full capabilities of their creativity, passion, and care is what makes our platform special. This is also potentially a model that can scale to thousands of teachers, each giving a unique style of education that's just right for their community.
After your funding, we'll send you an email asking for details. For the lower tiers of rewards, you can choose from our standard designs, Albert Einstein, Isaac Newton, and Marie Curie. For the higher tiers of rewards, you have the options to personalize the design. Either send your picture and your quote, to which we will transform it to our flat vector artstyle for the design; or you can choose from some of the best artwork from our young students in the summer program.
There will be no delivery charge in the Philippines.
Since Einstar is so new, we need the stimulus funds to jump start the program. It's also to enrich the students learning by having the culminating activity with all students, teachers, and parents.
We will still continue with the program, we will just reduce the subsidy. We will also scale back the culminating activity.
We underestimate the amount we asked for in the crowdfund, so it's a tight budget, but having more will come a long way to improve the quality of our culminating activity. It also means we can attract even more teachers to join the summer program, thus attracting more students.
You can email us at Einstar.Education@gmail.com, call Ricsson Ngo at 09778402404, or call Robert John Paredes at 09151278545. We'll be happy to talk with you. We also have a regular weekly getvtogether where you can get to talk to us in person. The schedule is on EinstarEducation.com.
We will be asking for a delivery charge for outside of Philippines. We can discuss the exact details of the delivery on email. We'll make sure that you'll receive the rewards.
You can always give us the picture of someone else for the design of the T-shirt rewards. For Masters and Doctorate rewards, you can transfer the discount to other parents who may be interested in joining the summer program. Simply send us a confirmation email regarding the transfer of discount.
May 7, 2018

On May 5, 2018, the first meeting in Starbucks SM San Lazaro was a success. One of our participating teachers Nor-Anne joined, together with two interested parents. We talked about the program and got to know about each other. On May 7, 2018, our Nor-Anne's summer class in Celadon Residence started, with our first batch of students from Celadon. We are still open in taking more students for the 2nd week.
Back this Campaign
✔ 1 Scientist Notebook
choose from these 3 available designs:
A. Albert Einstein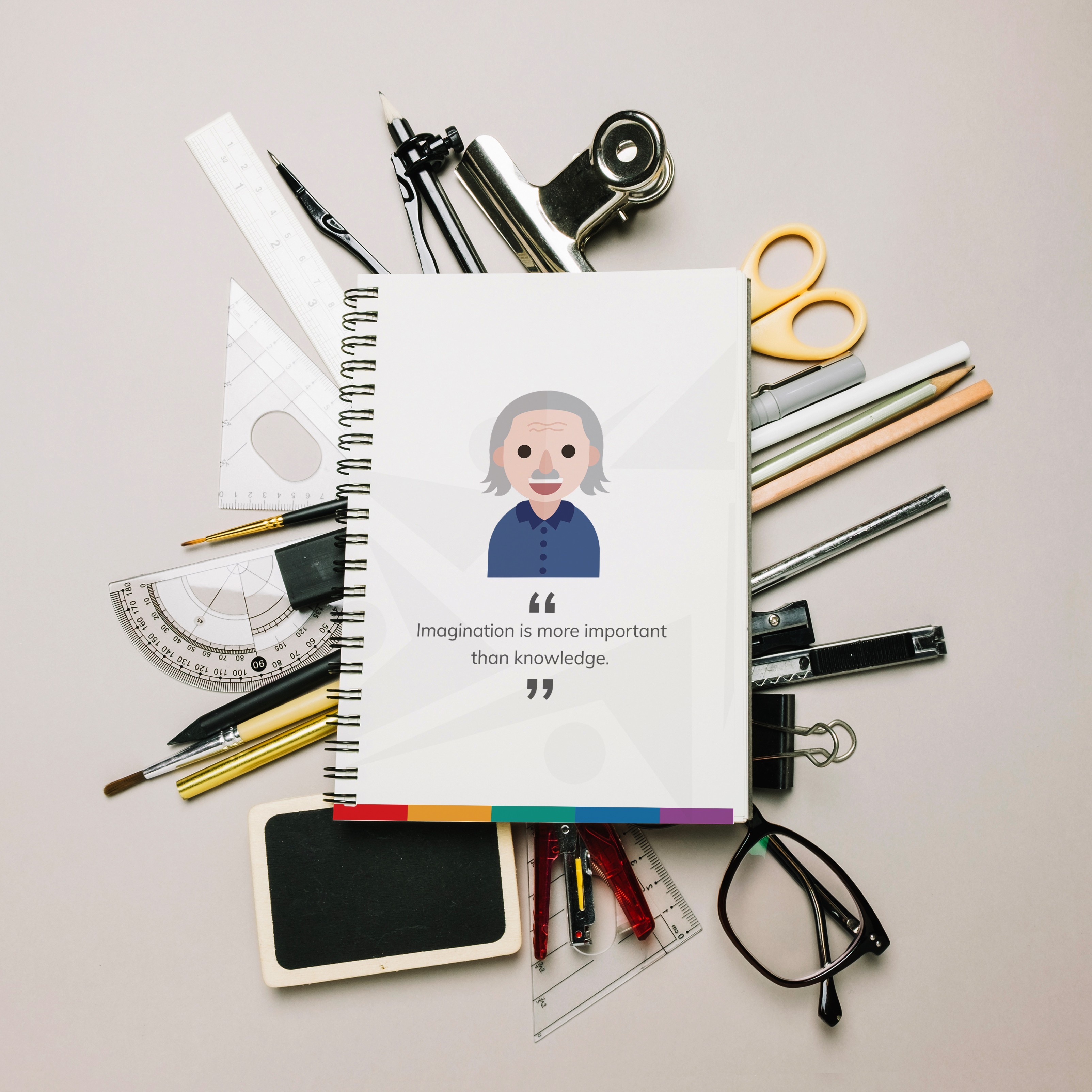 B. Isaac Newton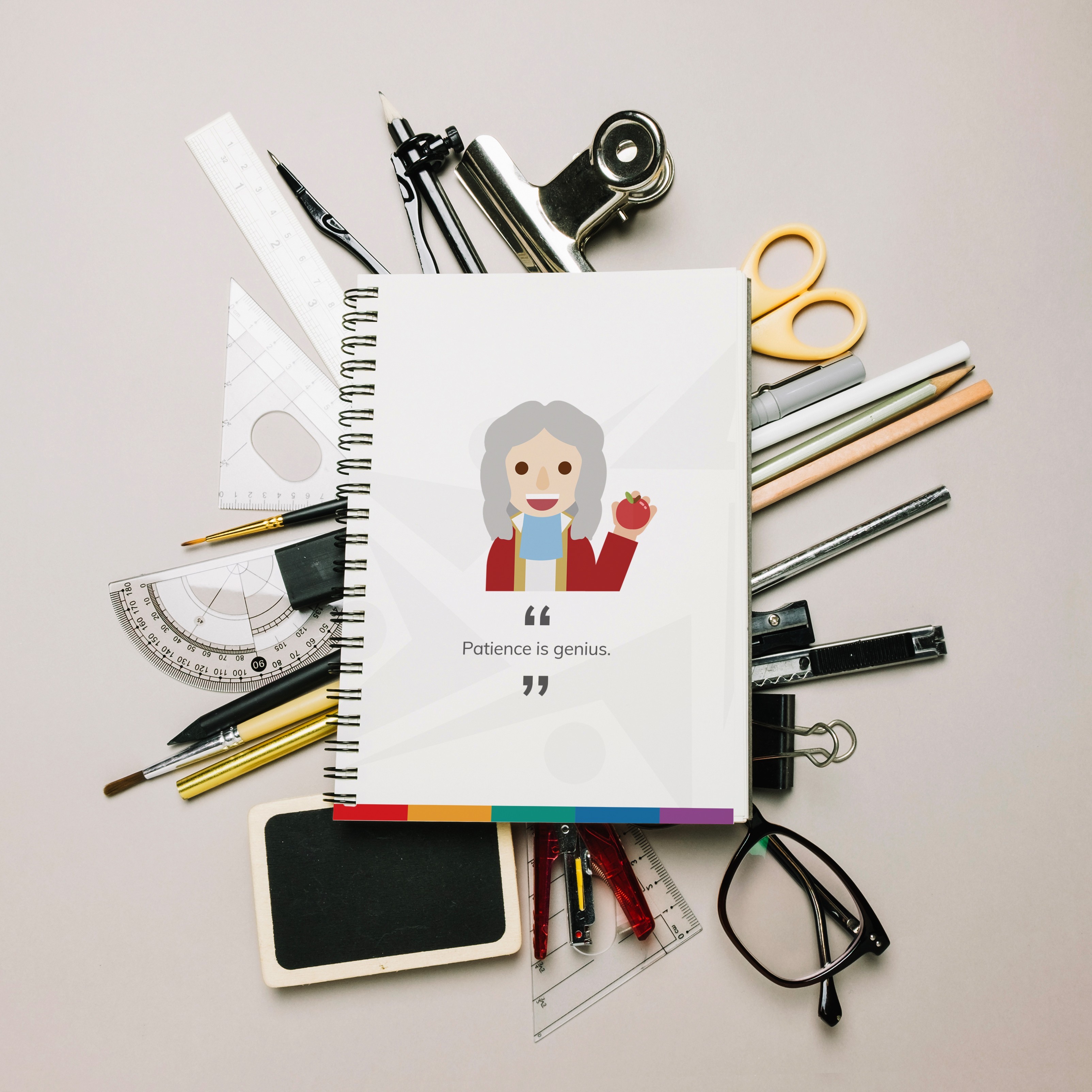 C. Marie Curie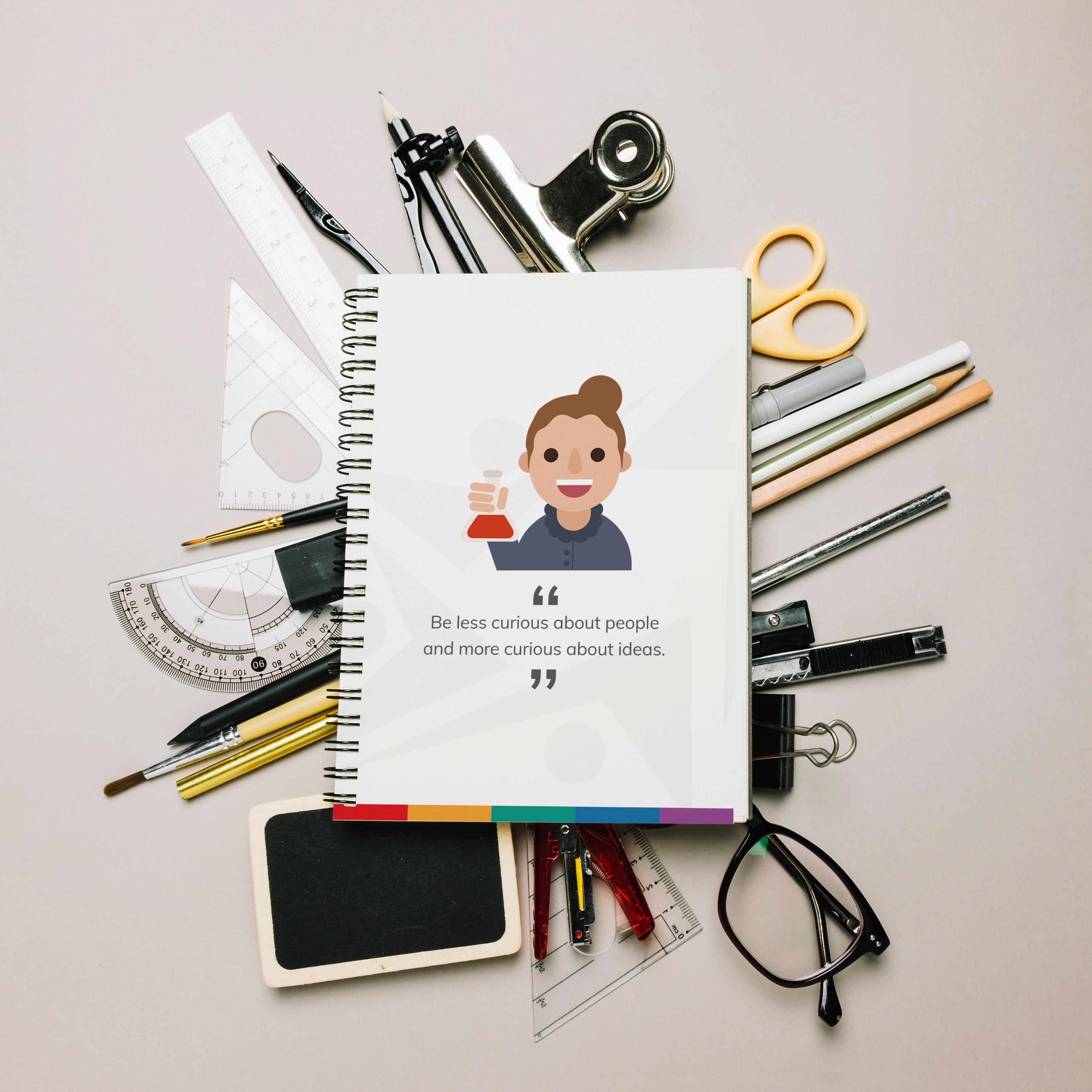 2 out of 100 claimed
✔ 1 Scientist Notebook
(see the previous Pre-school reward tier for design options)
✔ 1 Scientist String Bag
choose from these 3 available designs:
A. Albert Einstein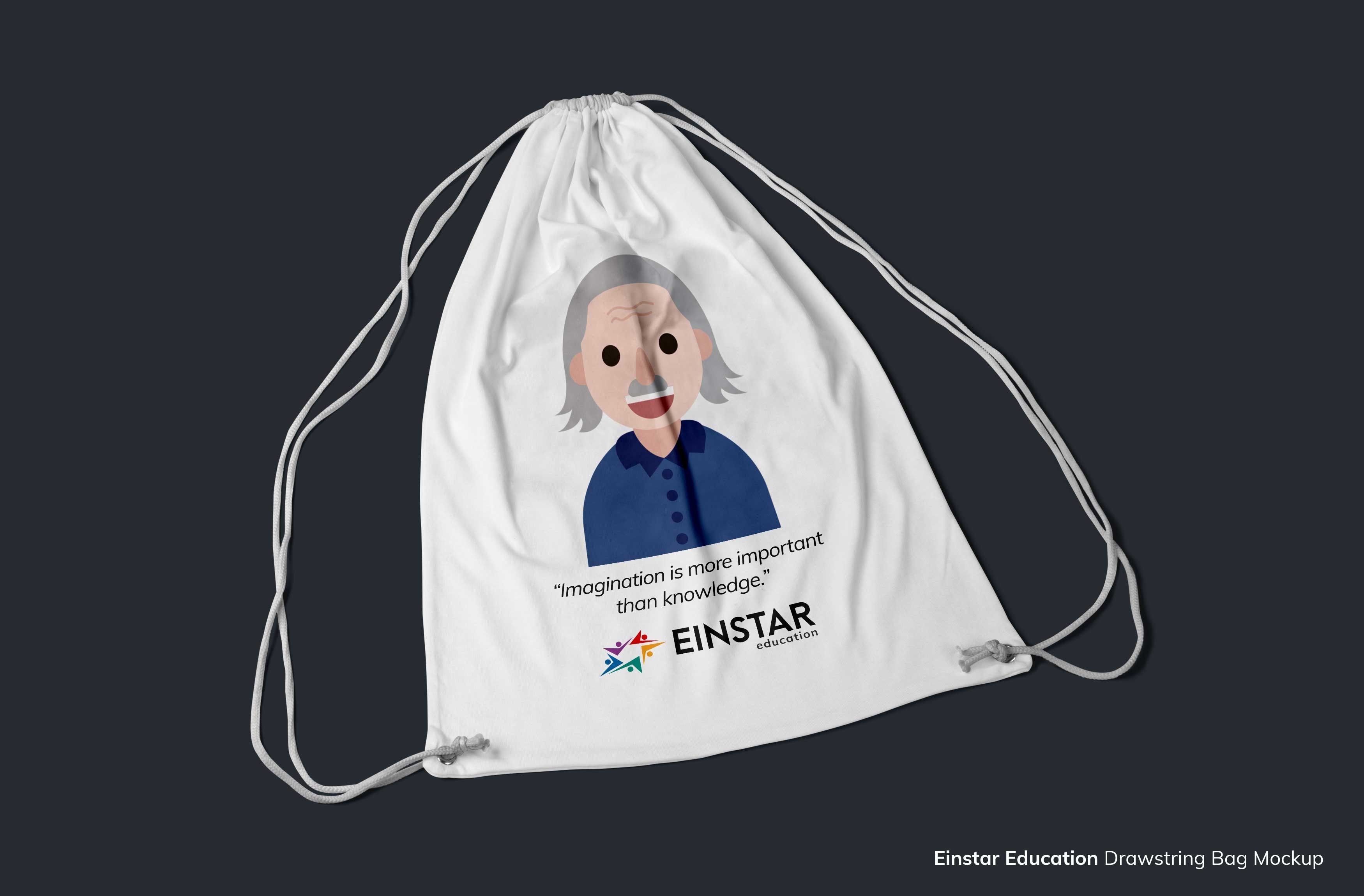 B. Isaac Newton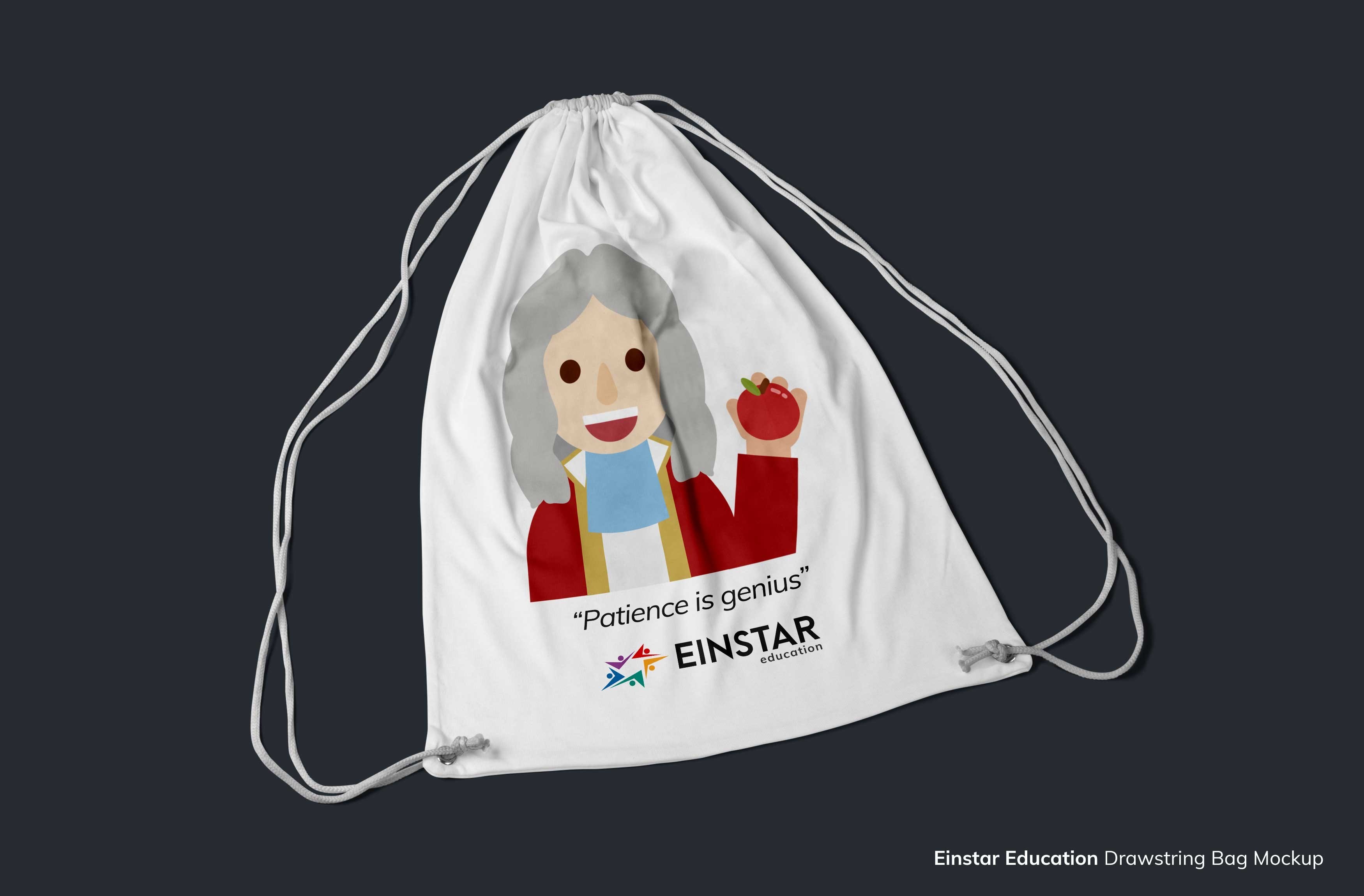 C. Marie Curie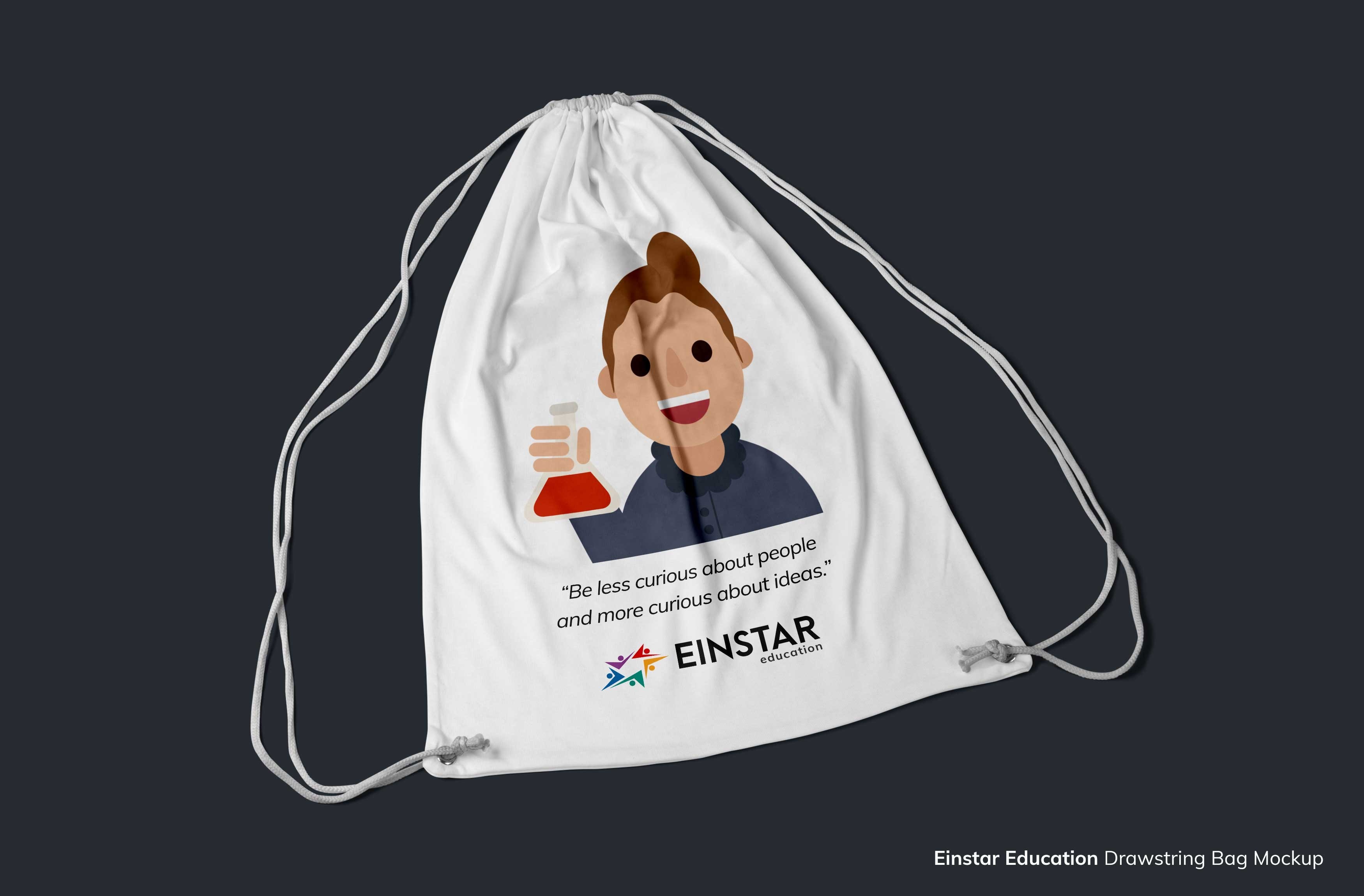 2 out of 50 claimed
✔ 1 Scientist Notebook
(see the previous Pre-school reward tier for design options)
✔ 1 Scientist String Bag
(see the previous Elementary reward tier for design options)
✔ 1 Scientist T-shirt
choose from these 3 available designs:
A: Albert Einstein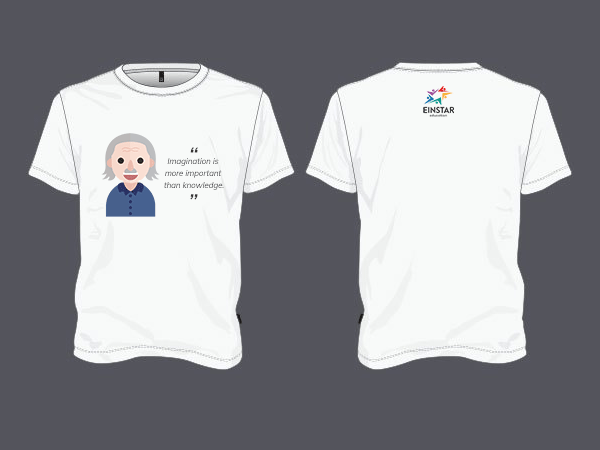 B. Isaac Newton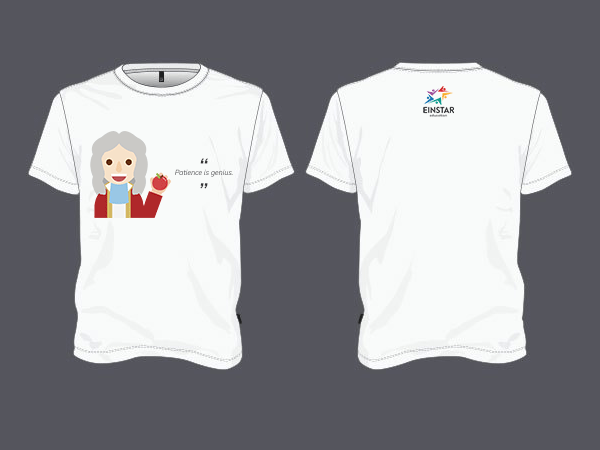 C. Marie Curie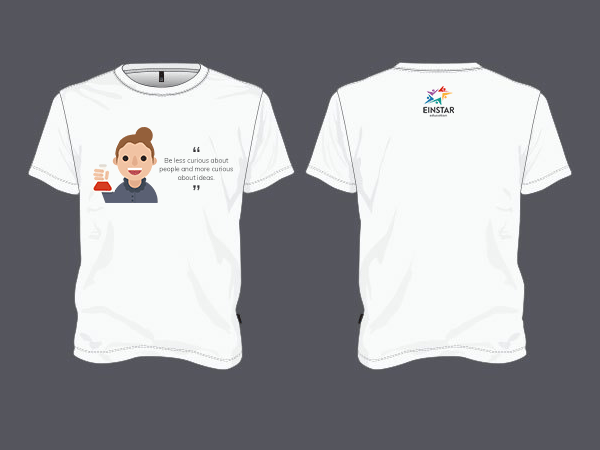 0 out of 35 claimed
✔ 1 Scientist Notebook
(see the previous Pre-school reward tier for design options)
✔ 1 Scientist String Bag
(see the previous Elementary reward tier for design options)
✔ 1 Customized T-shirt
(Backers will be able to send their picture, we will transform them into their cartoonized version, and print it on a white T-shirt together with the quote of their choosing)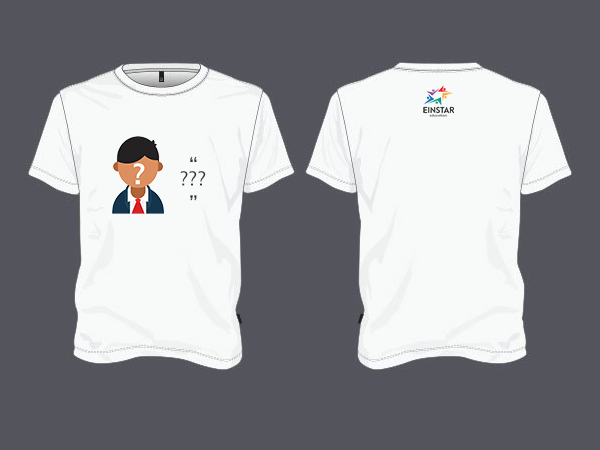 or
1 Artwork T-shirt
(a t-shirt printed with an artwork made by one of our students in the summer school)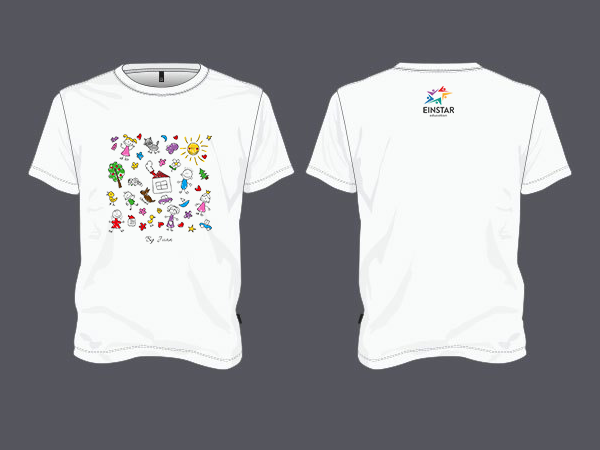 0 out of 25 claimed
✔ 1 Scientist Notebook
(see the previous Pre-school reward tier for design options)
✔ 1 Scientist String Bag
(see the previous Elementary reward tier for design options)
✔ 1 Scientist T-shirt
(see the previous Secondary reward tier for design options)
or
1 Customized T-shirt
(check the previous Tertiary reward tier)
or
1 Artwork T-shirt
(check the previous Tertiary reward tier)
✔ 1 25% discount in Jumpstart Summer School Fee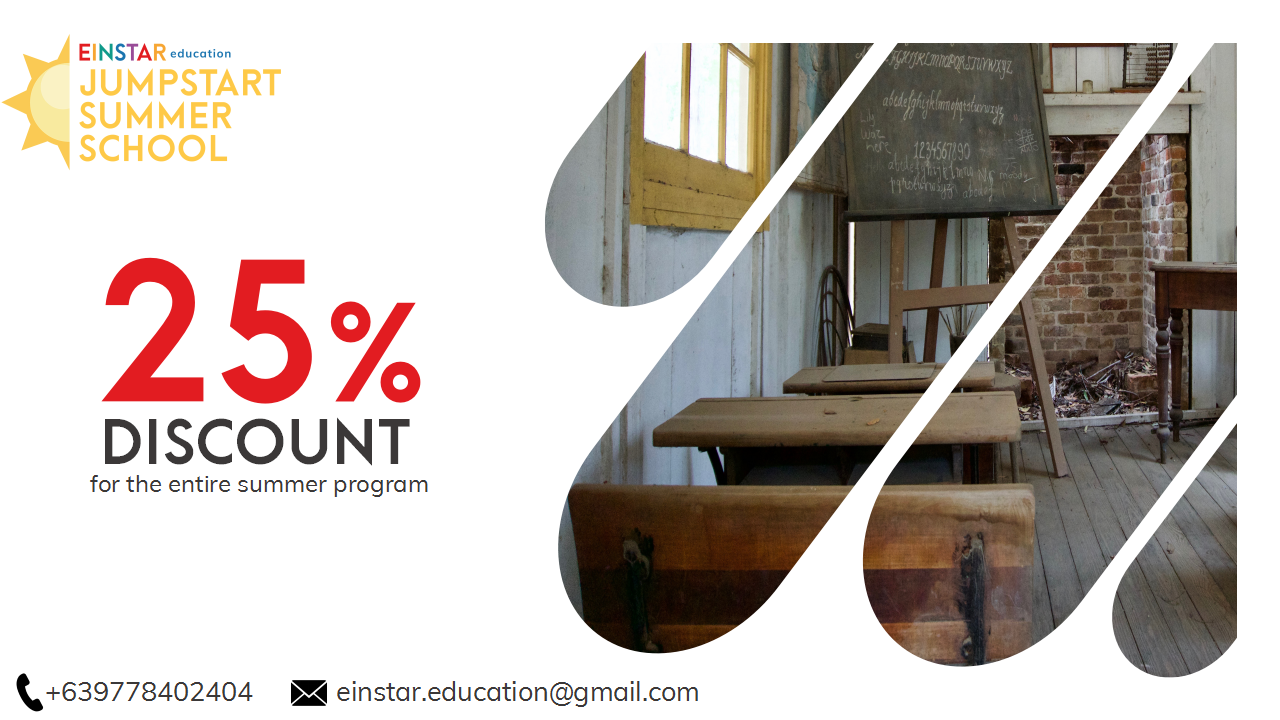 0 out of 10 claimed
✔ 1 Scientist Notebook
(see the previous Pre-school reward tier for design options)
✔ 1 Scientist String Bag
(see the previous Elementary reward tier for design options)
✔ 1 Scientist T-shirt
(see the previous Secondary reward tier for design options)
or
1 Customized T-shirt
(check the previous Tertiary reward tier)
or
1 Artwork T-shirt
(check the previous Tertiary reward tier)
✔ 1 50% discount in Jumpstart Summer School Fee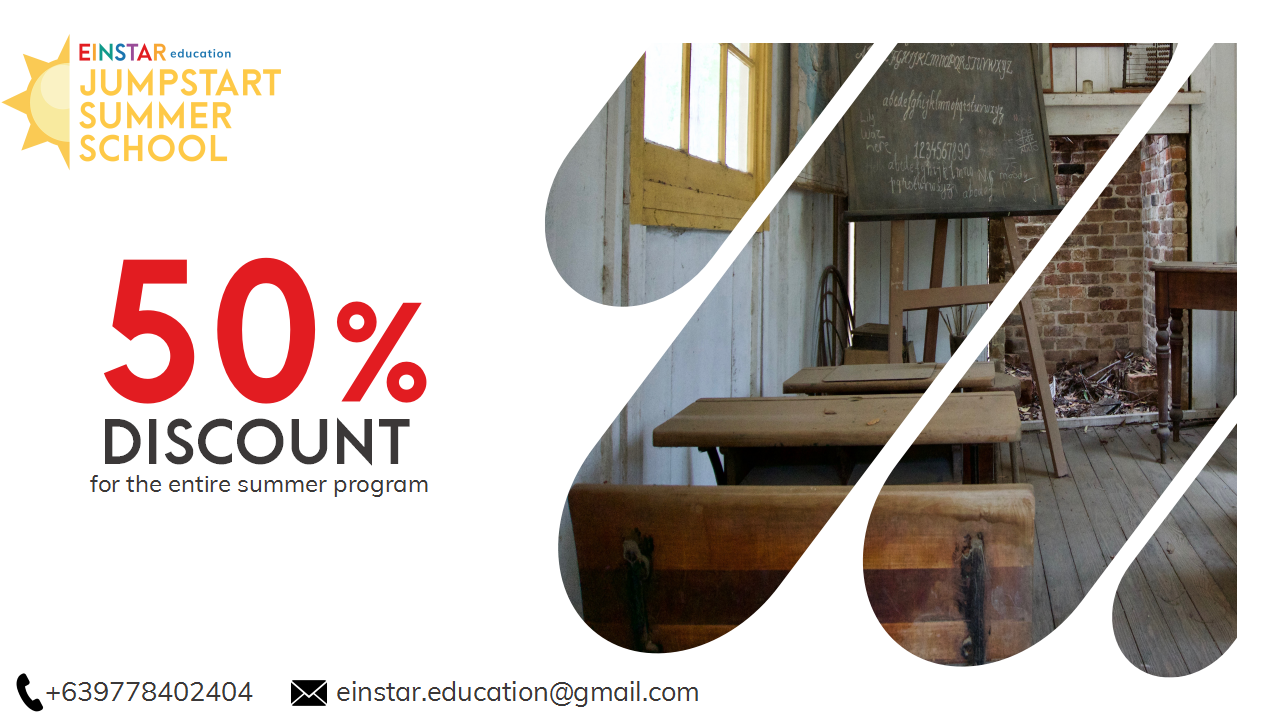 2 out of 5 claimed