Creative Projects
|
Creative Projects
Help produce the first podcast dedicated to Filipina athletes
Philippines
Go Hard Girls is the first podcast that tells stories of Filipina athletes and imagining what the world would be like if it were better for women.
WHO WE ARE
Hi! I'm Ceej Tantengco, a sports reporter and podcaster. I was a courtside reporter for four years with a major TV network, produced features on our national athletes for the 2017 SEA Games, and continue to write about amateur and pro basketball for SLAM Philippines.

WHY ARE WE CROWDFUNDING
When I began covering female athletes several years ago, I saw the disparity between support and recognition they receive compared to their male counterparts. I heard how UAAP champions almost didn't play because the basketball camps when they were growing up were only for boys, how record-breaking teams don't even have sponsorships for sports bras, how the average Filipino doesn't know their names.
Since then, I've dedicated my time to sharing the spotlight with incredible women in sports. I'm grateful for the allies who have supported the mission through the years by advocating for women, inviting me to speak at their school or company, or even just sharing articles about our female athletes.
Through this Spark Project campaign, people who believe in equality now have an avenue to actively participate in a new project that doesn't just tell the inspiring stories of female athletes, but is a platform for discussions about equality and our industry and our society needs.
By mounting a successful crowdfunding campaign, we are communicating to the world that not only are these stories of Filipina athletes amazing, but that they are important, and that we as a community are willing to take up the cause ourselves so that these stories can be shared and hopefully inspire more women to become great athletes, or to live that Go Hard Girls spirit in their daily lives.

WHAT ARE WE CROWDFUNDING
We've bootstrapped our way to produce the first few episodes telling the stories of the NU Lady Bulldogs, but there are so many more stories to tell. With your help, we are hoping to produce and release a year's worth of Go Hard Girls 10 documentary-style podcast episodes
WHAT YOU GET WHEN YOU BACK THIS PROJECT
If you choose to fund Go Hard Girls' campaign, we'll make it worth your while! We will treat backers different packages of rewards that you can choose from, and you'll get fun, limited edition merch like stickers, tote bags, shirts, caps, and leather pouches for your earphones.
Go Hard Girls Button Set
Each set contains 2 buttons to express your support for equality.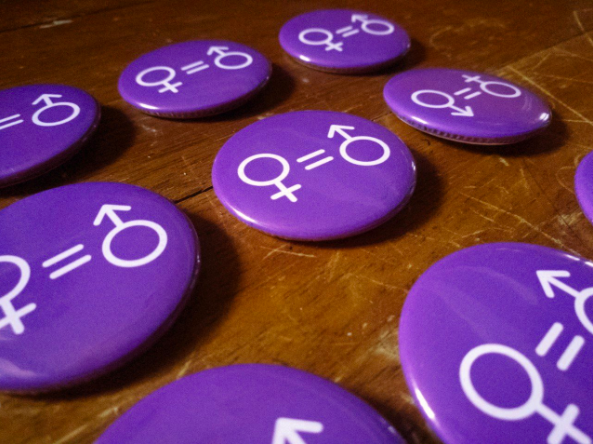 Go Hard Girls Sticker Pack
Each pack contains a set of 5 stickers with different designs to express your support for equality.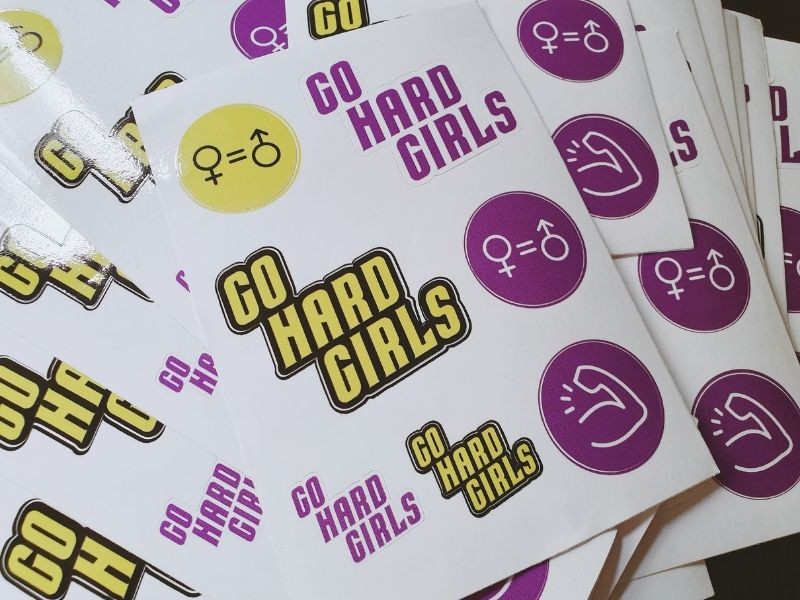 Go Hard Girls Statement Tee
Declare your support for the movement in this comfortable tee. Available in black (lime green text).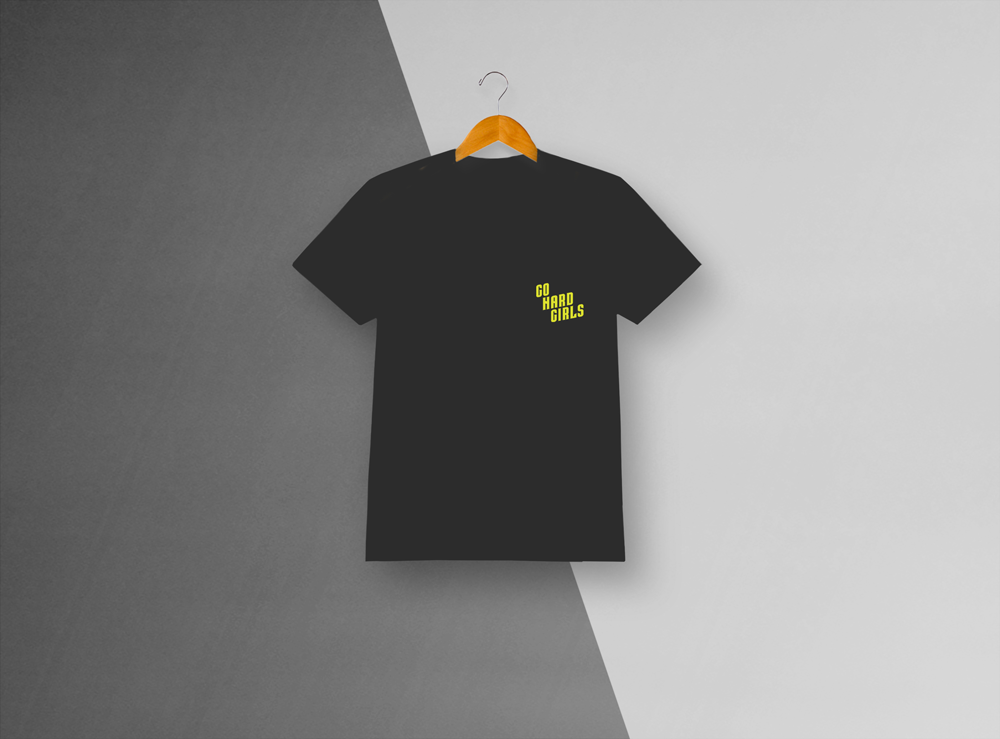 Go Hard Girls Canvas Tote Bag
Carry the cause wherever you go! This tote bag features the "Go Hard Girls" statement on one side, and the Go Hard Girls logo on the other.
Go Hard Girls Cap
Whether you wear it sideways, backwards, or the regular way, this cap helps you rep girl power every day.
Go Hard Girls Leather Pouch
This handy pouch from proudly Filipino brand Gouache helps you keep your headphones or earbuds neat when you can't be listening to podcasts.
Media mileage
We will also thank backers on our social media pages. Major donors will be thanked on-air in upcoming Go Hard Girls episodes, our social media, and our website.
Women empowerment talks
The highest tier of backers will receive Ceej's services to personally give a talk on women empowerment and gender equality at your company, school or organization. (Metro Manila donors only)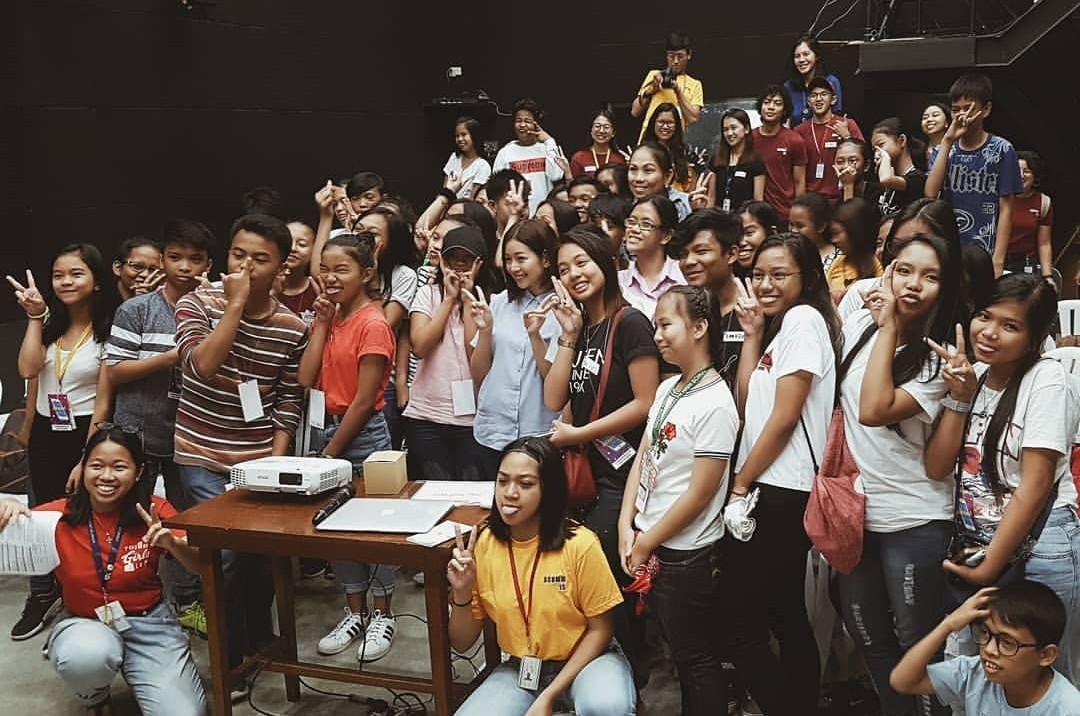 Thank you in advance for your generosity and for sharing our Spark Project campaign video. Let's make this dream a reality!
| Name | Date |
| --- | --- |
| The Law Firm of Ingles Laurel Calderon | 31 July, 2019 |
| DJ Faustino | 31 July, 2019 |
| Bee | 31 July, 2019 |
| Nicola de Vera | 3 August, 2019 |
| Mariana Lopa | 5 August, 2019 |
| Carl and Luna Javier | 22 August, 2019 |
| Lorenzo Aquino | 12 September, 2019 |
| Mikkel Bolante and Tricia Aquino | 13 September, 2019 |
| Sabrina Schnabel | 13 September, 2019 |
| Christine Lasa | 13 September, 2019 |
| Elena Villanueva | 16 September, 2019 |
| Elise V. Mendoza | 17 September, 2019 |
| Chaia Garcia | 17 September, 2019 |
| _bquintos | 11 October, 2019 |
| Patch Dulay | 15 October, 2019 |
| Anonymous | 16 October, 2019 |
| Anonymous | 21 October, 2019 |
Frequently Asked Questions