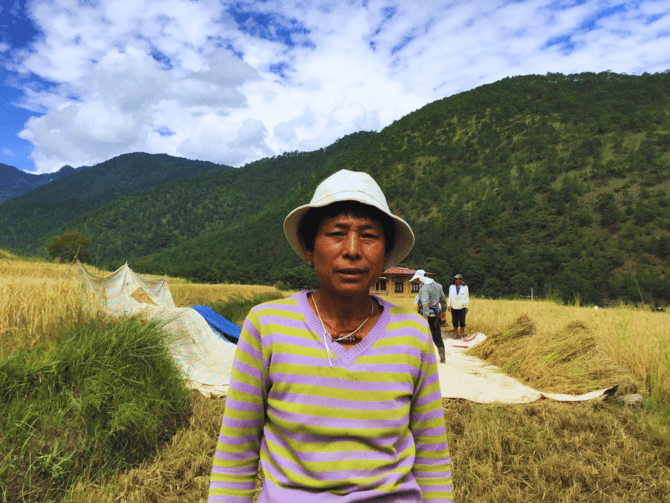 Community
|
Social Enterprise
Empower Women to lead Community Plastic Waste Management.
Bhutan
GIN plans to advocate and Empower Women in 5 communities of Bhutan to identify, segregate and upcycle plastic waste into Bricks.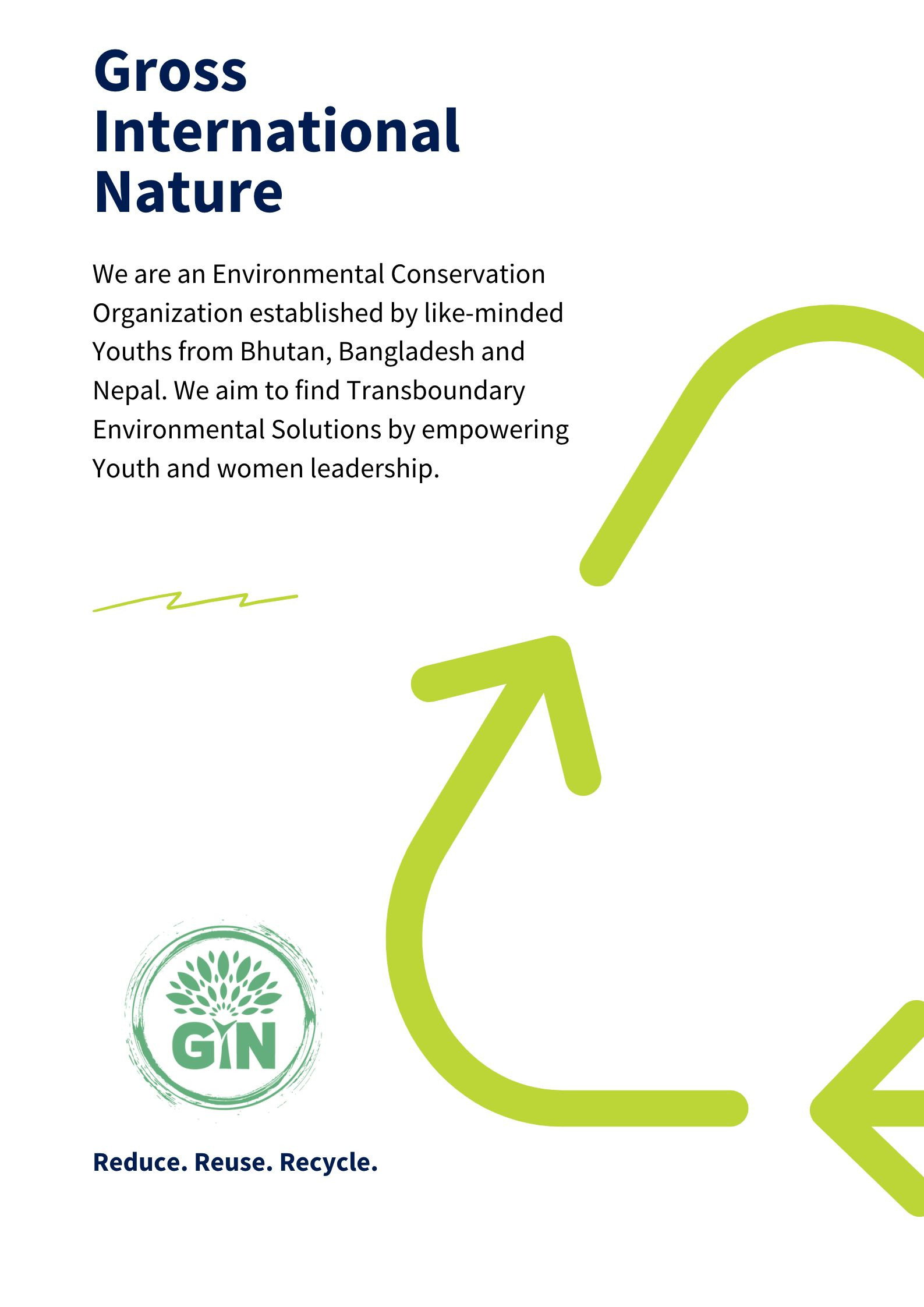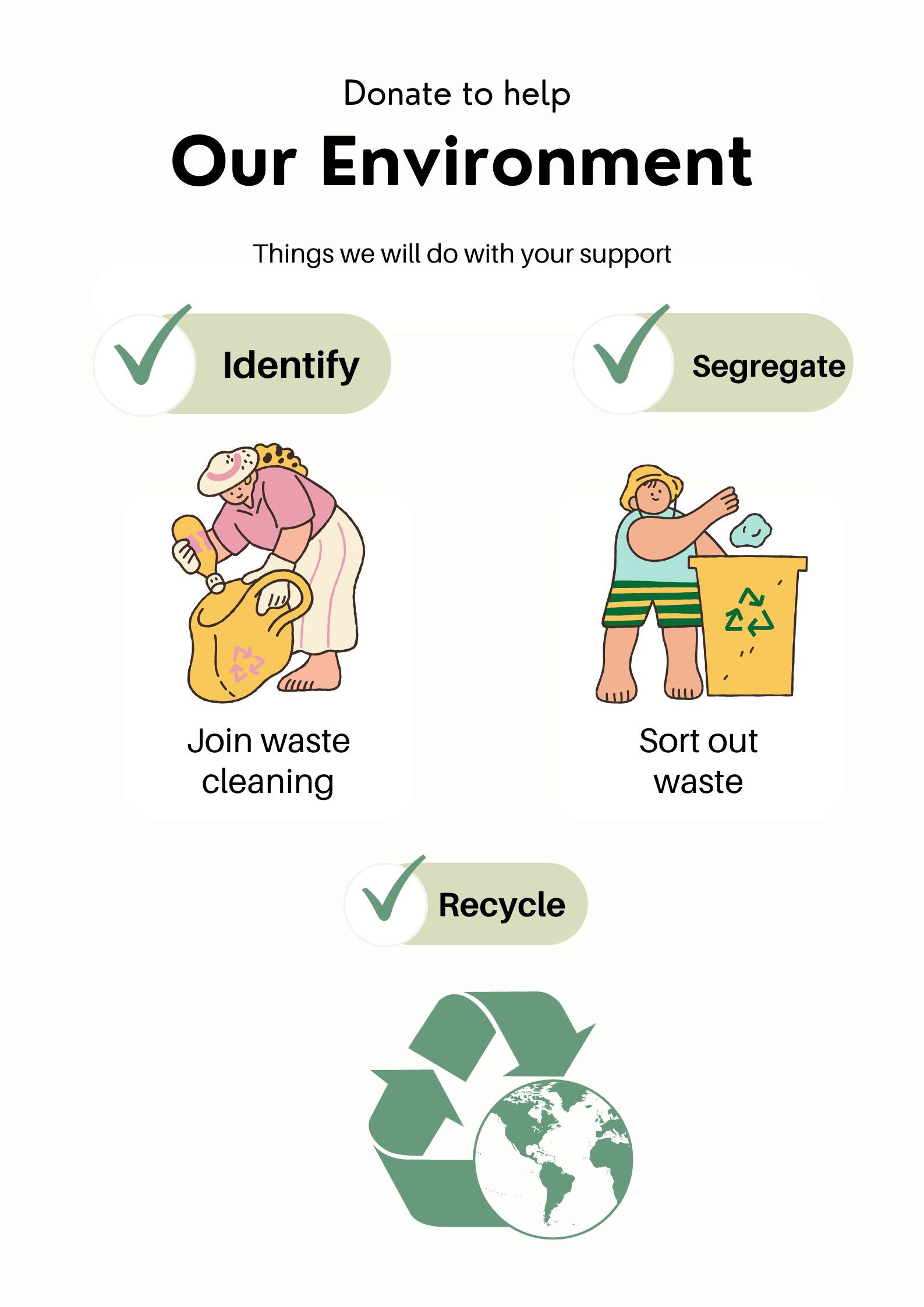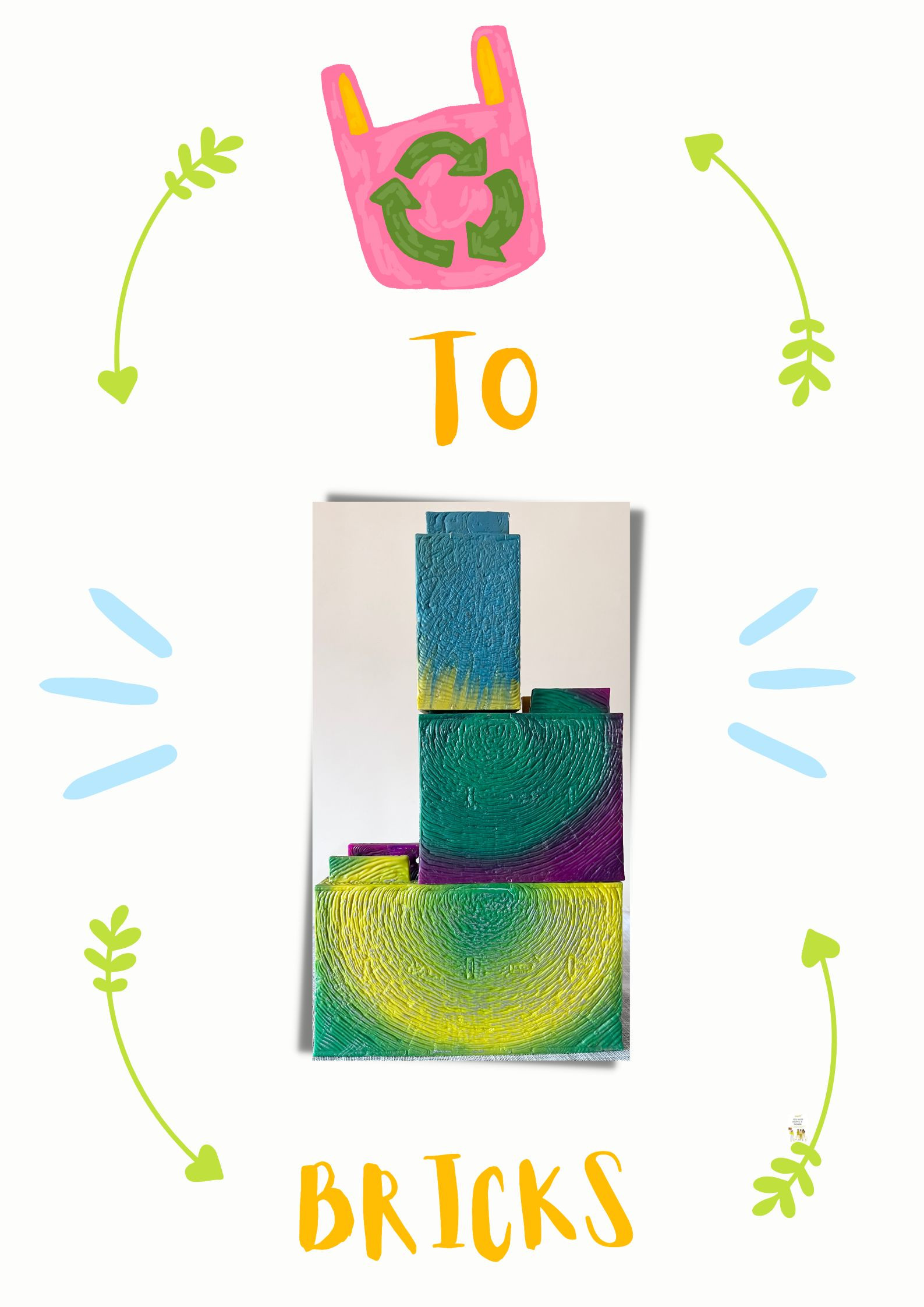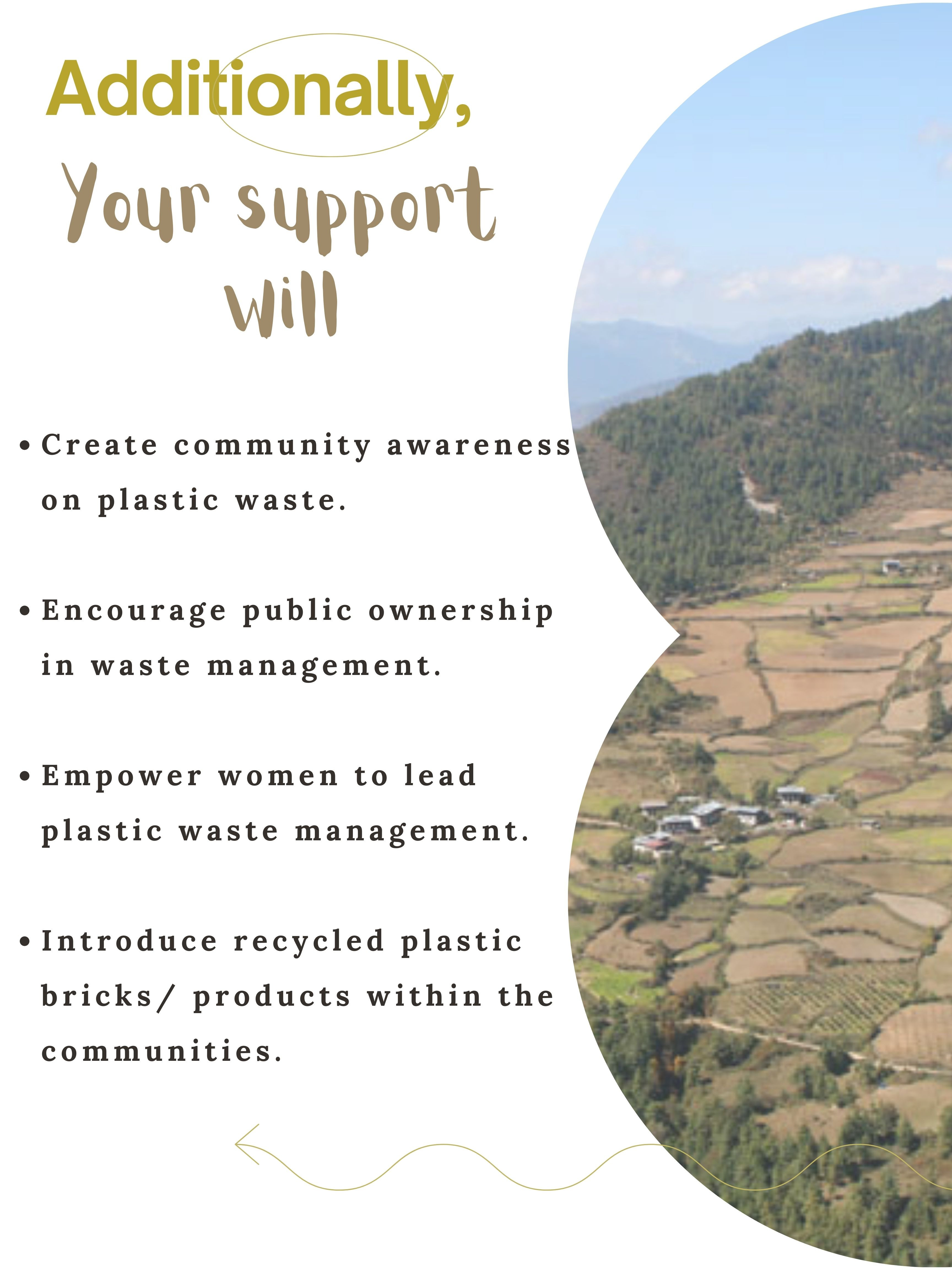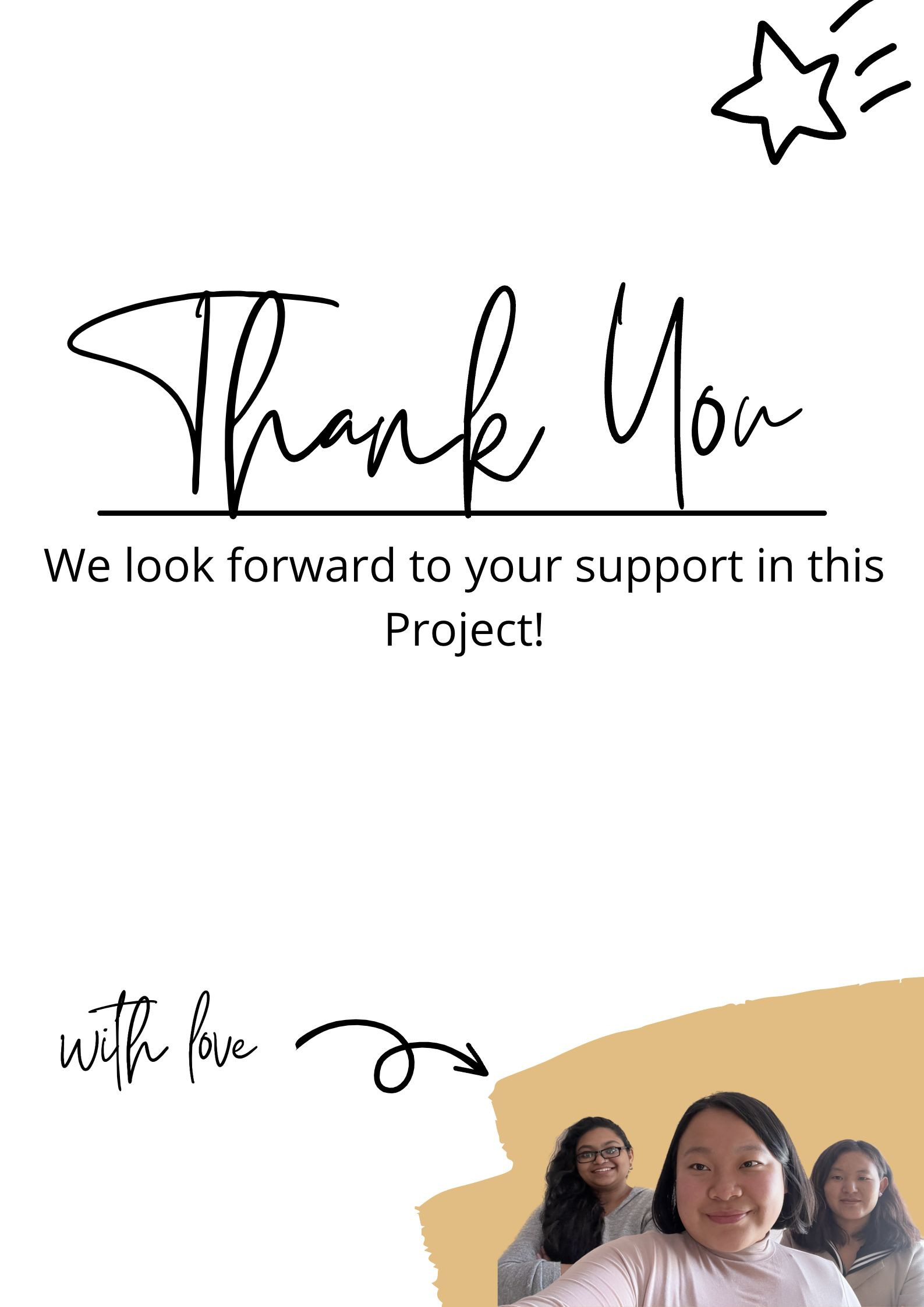 Frequently Asked Questions
Our Project involves Kawang, Maedwang, Chang, Ge-Nye and Dakarla villages under Thimphu District of Bhutan.
The campaign will help around 1890 women to lead the plastic waste management system in their communities.
All updates regarding the project will be found on our social media pages and mailed via our newsletters.
Back this Campaign
Back this project with any amount without reward(s)