Community
|
Creative Projects
ALUMÁNA: Introducing Filipino aesthetics to the Japanese
Philippines
Initiating and designing a Filipino home experience in the lives of our audience. A project by DAO Services.

DAO is a company of women-led teams rooted in real estate brokerage that attend to foreigners, particularly Japanese expats, during their long-term stays in the Philippines.

Currently a service-based organization that's been in operation for more than 40 years through the Filipino principles of malasakit and alumána, we have built a solid clientele of property owners and expats.
Many of our foreign clients and Filipino owners are unaware of the rich cultural diversity that exists in the Philippines. Throughout the decades, our expats experience only the most difficult parts of living in it.
Now, we want to prove otherwise.

Introduce high-quality Philippine products to our Japanese expats living in Filipino-owned residential spaces
Showcase Filipino design to a market often without access to design fairs or other niche events where these brands exhibit
Create environmentally-conscious and sustainably-designed items to reduce waste and rejuvenate usable pieces
Insert Filipino creativity and art into the lives of the personnel and the company's clients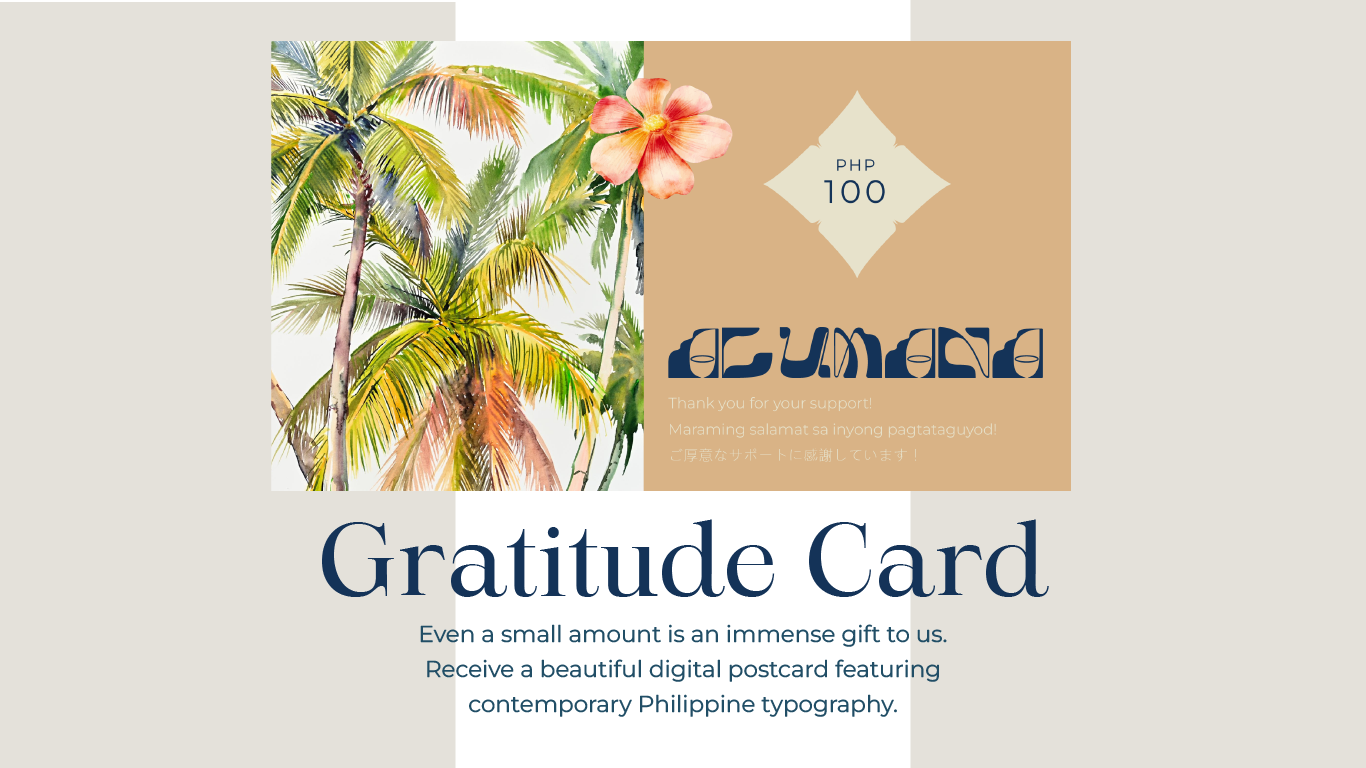 Just want to support us for a small amount? We'll email you a specially illustrated digital card as a humble thank you for your generosity. You can buy several of these if you would like to give more!
Ikapito font by Filipino designer Owen Suerte (@osoorts).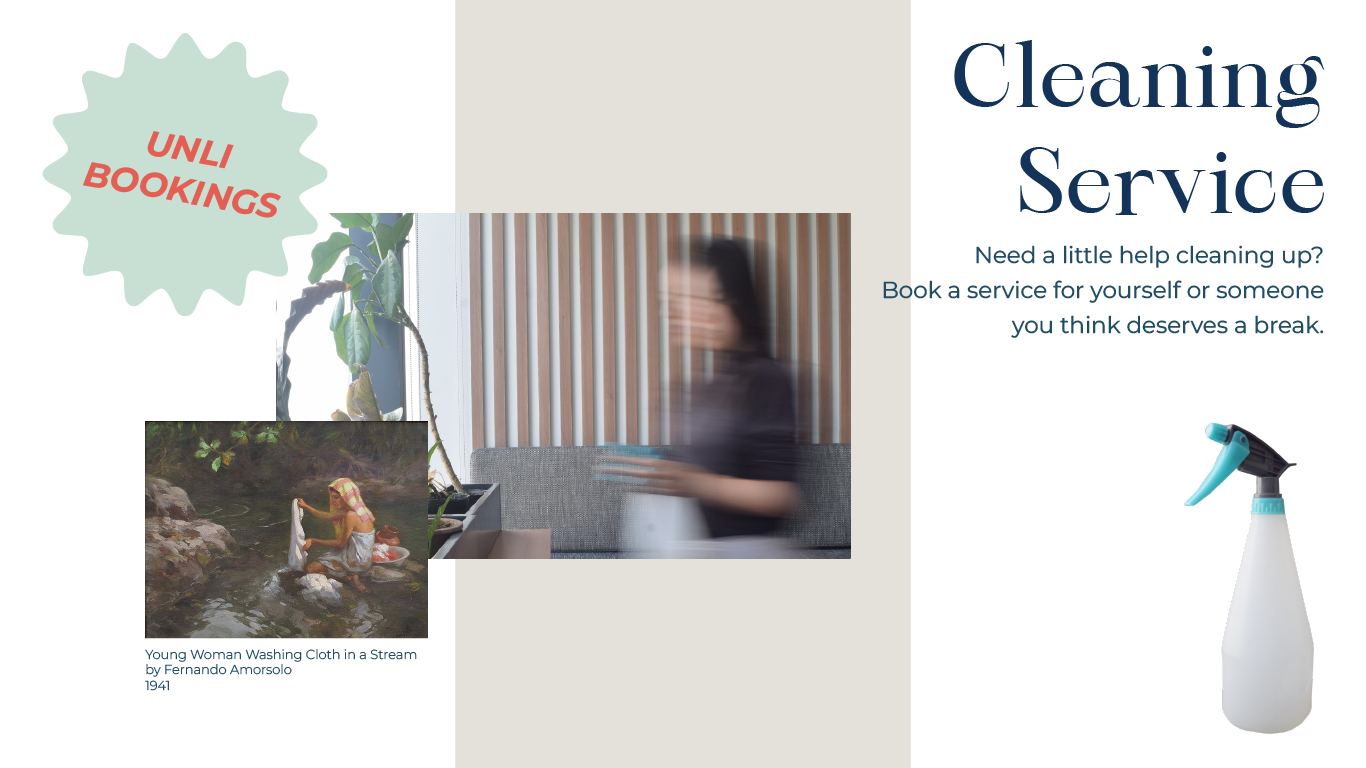 A comfortable home is a clean one, but with our busy lives it's rather hard to keep our place in order. What can we do?
Book a cleaning service for your space! The best part is you can buy as many as you can for yourself or other people. Our network of helpers can come visit every week to every month, depending on your needs.
If you pledge this reward, we will send a confirmation email containing a Google form to schedule your service.
This pledge price is based on rates for studio to 1BR condominium units based in Manila. For bigger spaces, please contact nikkisantosocampo@gmail.com for further details so we may accomodate you. Additional charges may apply.

Suggested cleaning frequencies
1x week for 4 weeks = 4 pledges
1x a month for 6 months = 6 pledges
1x a month for 12 months = 12 pledges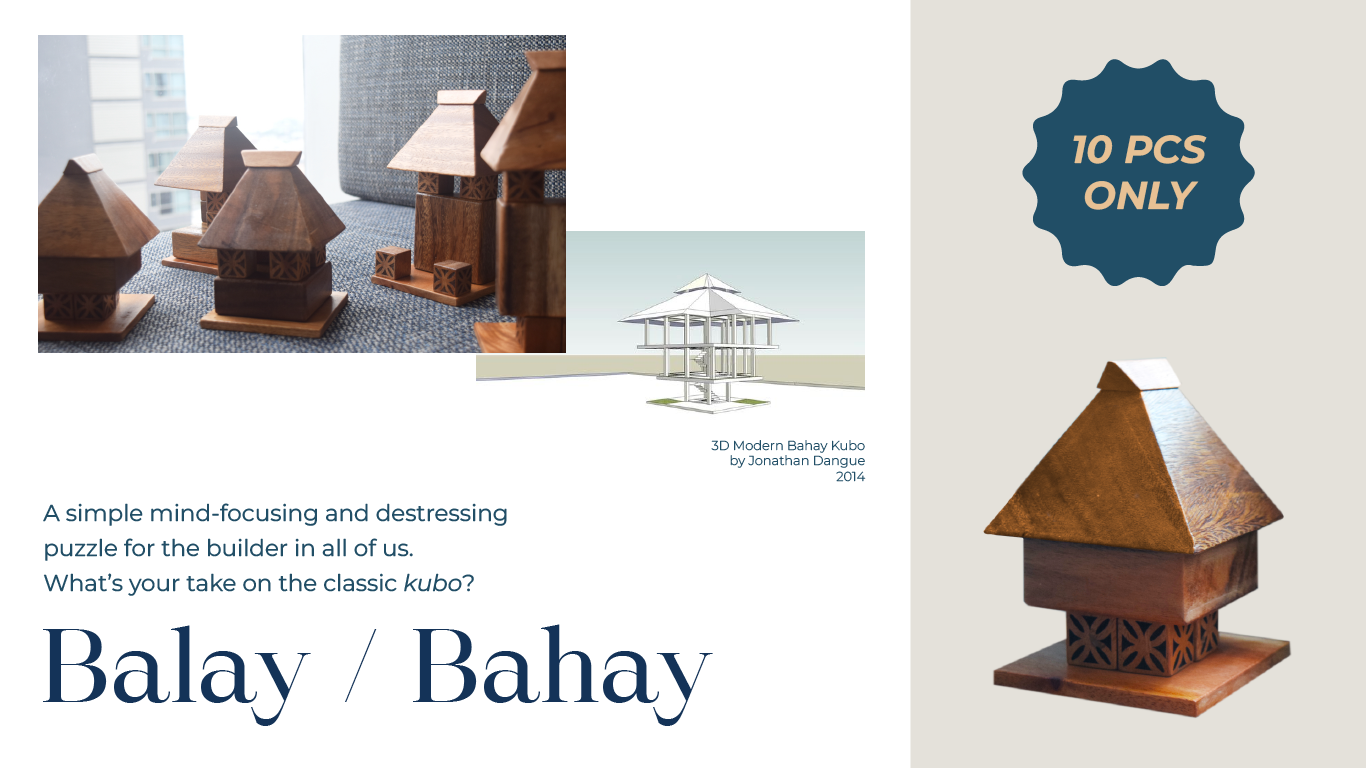 In collaboration with Pampanga-based artisans of Naz Crafts, we gave new life to old wood by transforming them into a contemporary balay / bahay kubo puzzle that can be built in several ways!
Each set contains a base, a roof, the main "home" block, and 4 "hollow block" pieces. A cute gift for budding and professional builders, or a classic souvenir that will always remind you of the Philippines. Delivered in natural wood, like any home, you can even paint or customize it to suit your personality.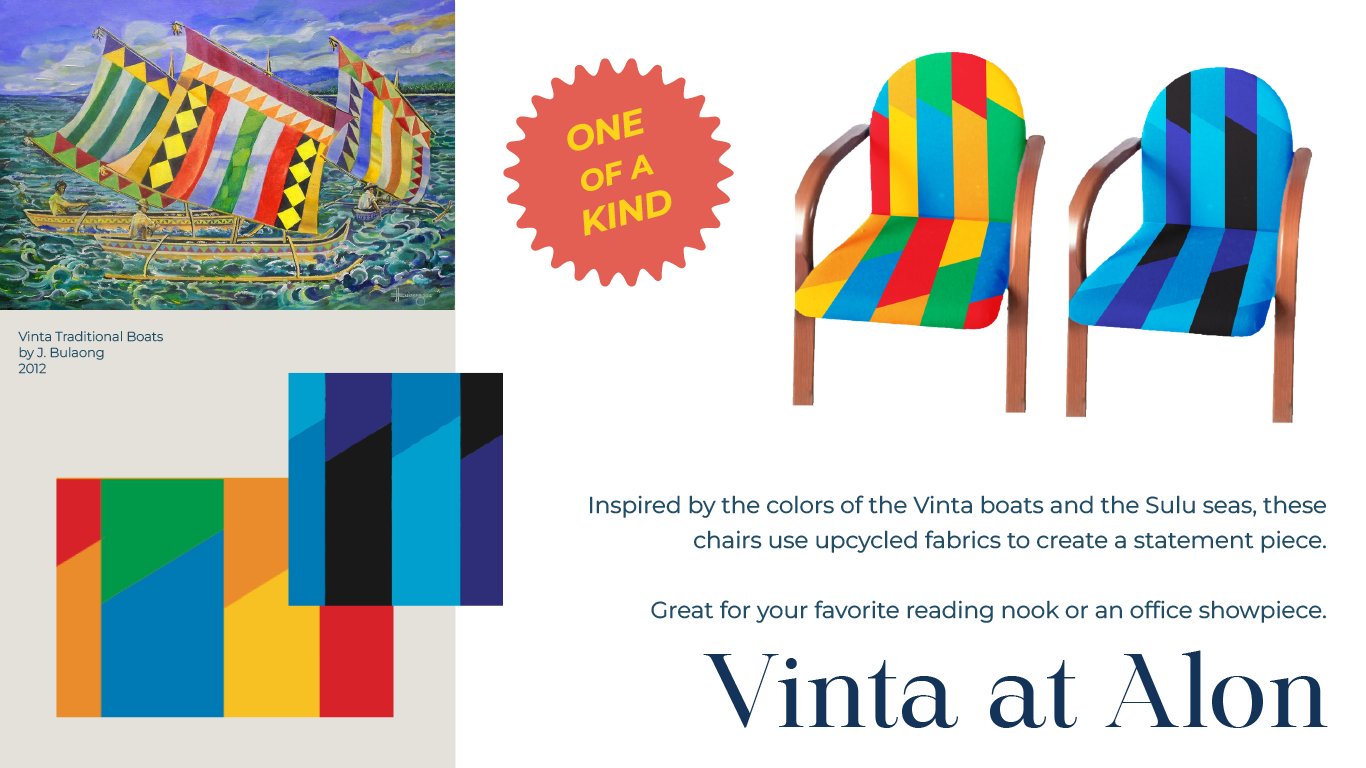 Using more upcycled furniture and fabrics, we collaborated with Barrio Studios to create stunning seats inspired by the sceneries of the South. Only one of each design exists purely for this fundraiser, so make sure to grab this one before it's gone!
Perfect as a gift for weddings, birthdays, promotions, or just a little reward for yourself to make a happier space.
One of the largest hurdles MSMEs face is an introduction to new markets, especially ones that still view our nation as underdeveloped. To contend with that, we wish to inject their homes with local artisanal products that are consciously designed and made by creatives with a truly Filipino story.
Help us introduce Philippine creativity in our community.

| Name | Date |
| --- | --- |
| Adam Pereyra | 31 October, 2023 |
| Nikki Santos-Ocampo | 22 November, 2023 |
| CVI | 4 December, 2023 |
| Anonymous | 4 December, 2023 |
Frequently Asked Questions
Yes! You may submit several pledges through this page.
If you pledged for either the toy or the chairs, we will have them delivered to you before December 15 (just in time for the holidays!)
Yes, one pledge is equal to one studio to 1BR unit. If you need to book for more than one place or time, please indicate this in the Google Form link which you will receive in your confirmation email.
Each chair is made as a single, unique piece specifically for this fundraiser. It is extremely limited edition, and will not be produced again in the future.
Unfortunately, we can only accommodate locations within Metro Manila.
Back this Project
Gratitude Certificate - ₱100.00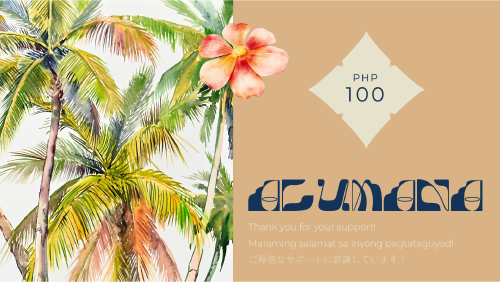 A small but beautifully illustrated token of our gratitude for your kind support sent to your email.
1 claimed
Cleaning Service - ₱1,500.00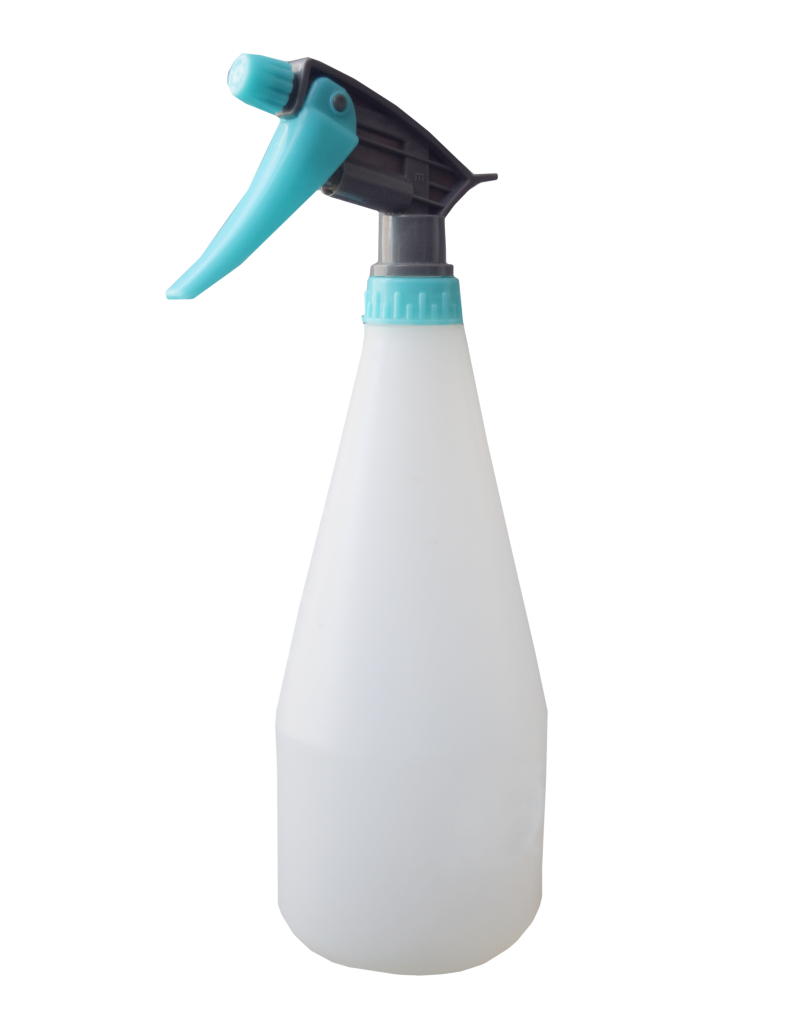 Schedule a cleaning service for you or anyone else you think deserves some home TLC.
1 claimed
Balay / Bahay Puzzle Toy - ₱2,500.00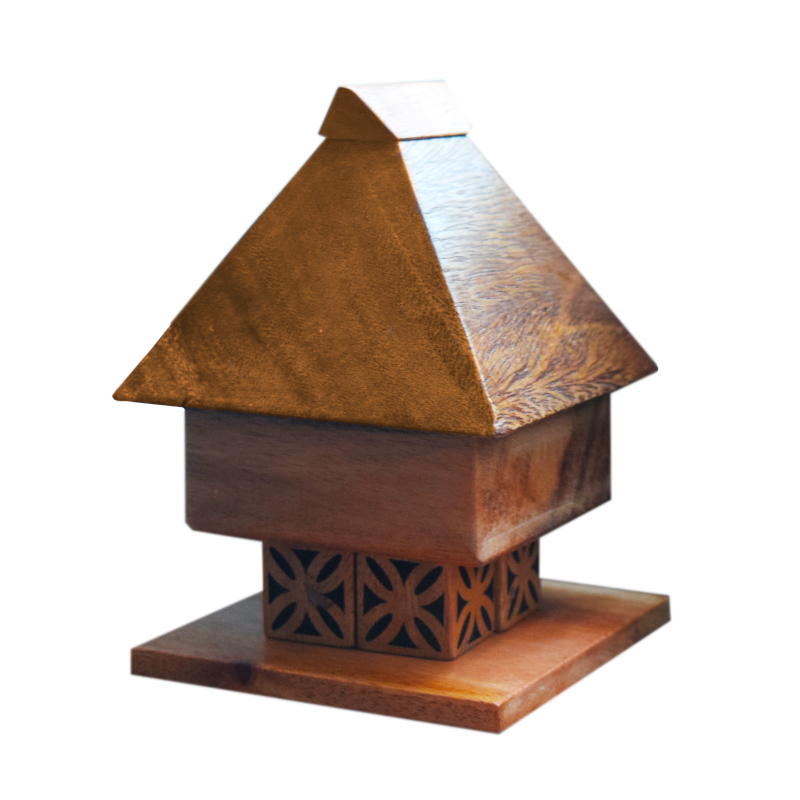 Build this however you want! Experiment with different kinds of kubos your mind can imagine.
2 out of 10 claimed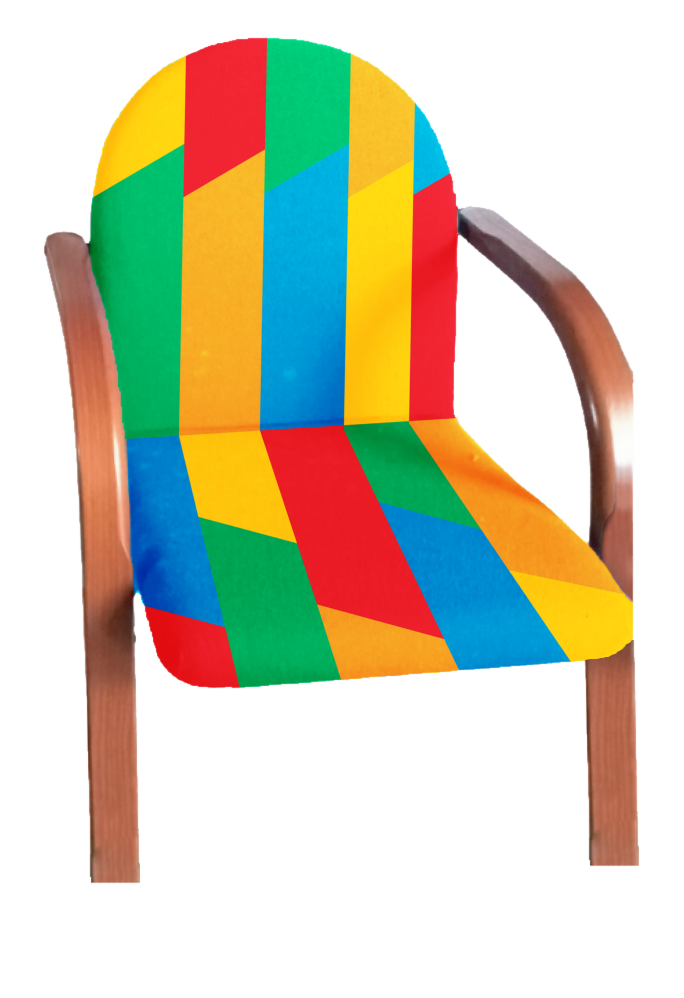 One-of-one designer upcycled chair in collaboration with Barrio Studios. Inspired by the Vinta boats of Mindanao.
0 out of 1 claimed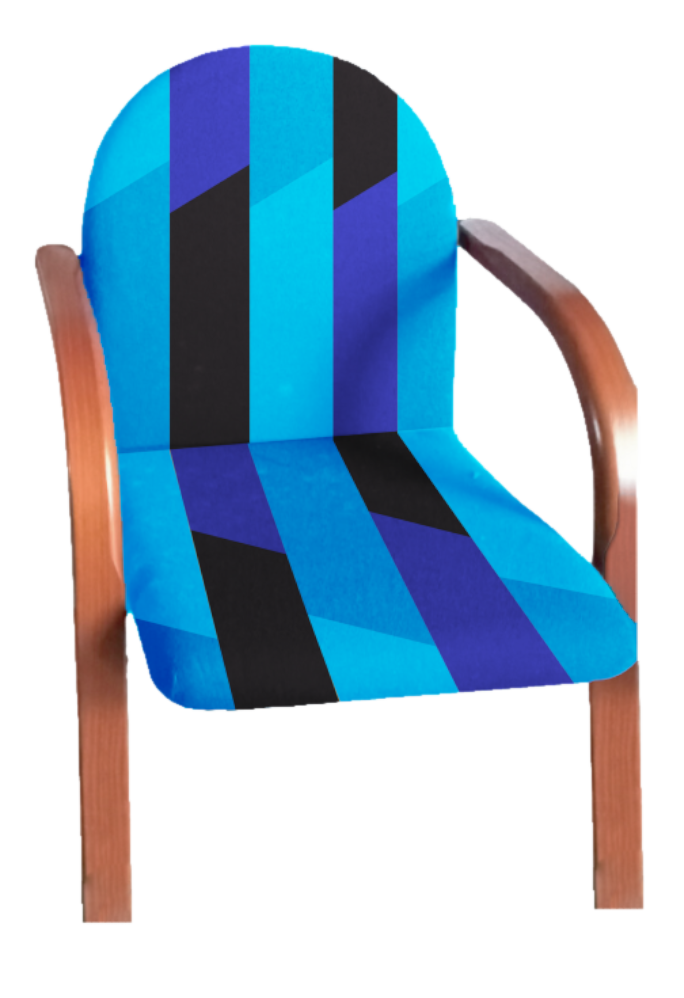 One-of-one designer upcycled chair in collaboration with Barrio Studios. Inspired by the Sulu seas.
0 out of 1 claimed
Back this project with any amount without reward(s)