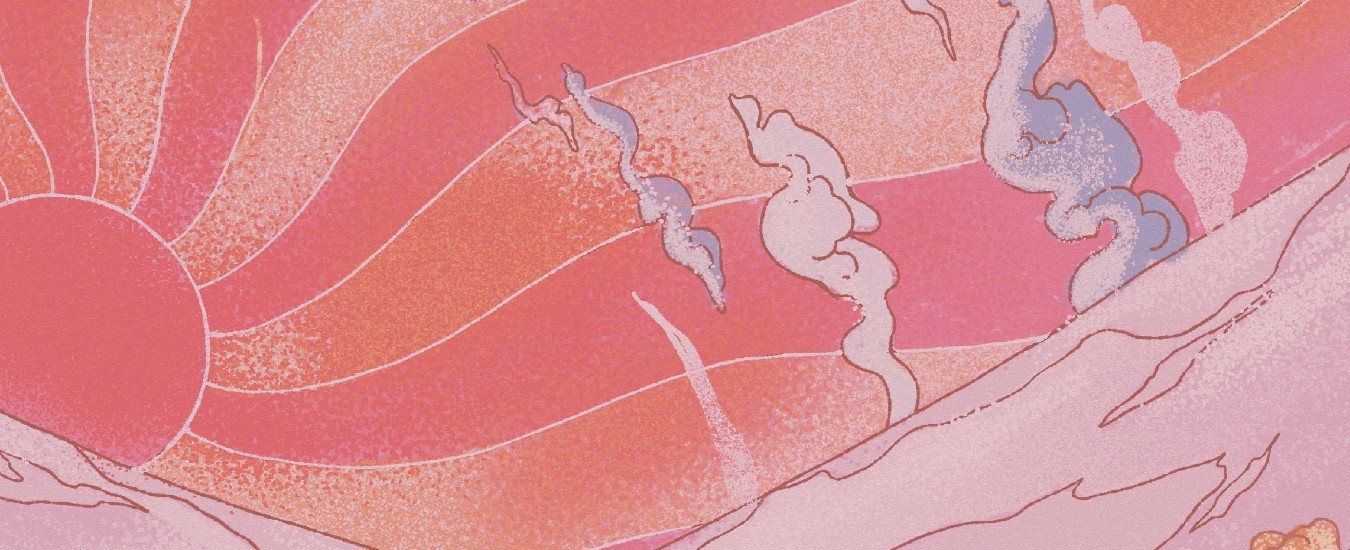 #AhonPilipinas: A music and lifestyle FB Live Event to help families affected by COVID-19
To provide food and COVID-19 prevention kits to families in need
₱1,000,000.00
funding goal
The past few weeks have certainly been tough on all of us. Each and every Filipino has been negatively affected by COVID-19 in different ways. In a time of such crisis and uncertainty, it's more important than ever for us to unite and help our fellow countrymen.
We, Immaculate Conception Academy (ICA) Batch 2008, recently came together as one batch to join the fight against COVID-19. In less than a week, we have raised more than 1.2 million pesos to provide medical supplies for our frontliners.
While this is a good start, we know we have ways to go. This is why we have partnered with Caritas Manila, in organizing:
"#AhonPilipinas: A music & lifestyle fundraising event on FB Live to help families affected by COVID-19."
We hope to see you for a day of discovery and inspiration on APRIL 12, 2020 at 2:00PM Philippine time at facebook.com/ahonpilipinasph.
——————————————————————————————————————
The Goal
All funds generated from this project will go to Caritas Manila's Project Damayan, which sends COVID-19 Food Packs and COVID-19 Ligtas Kits to millions of Filipinos in need.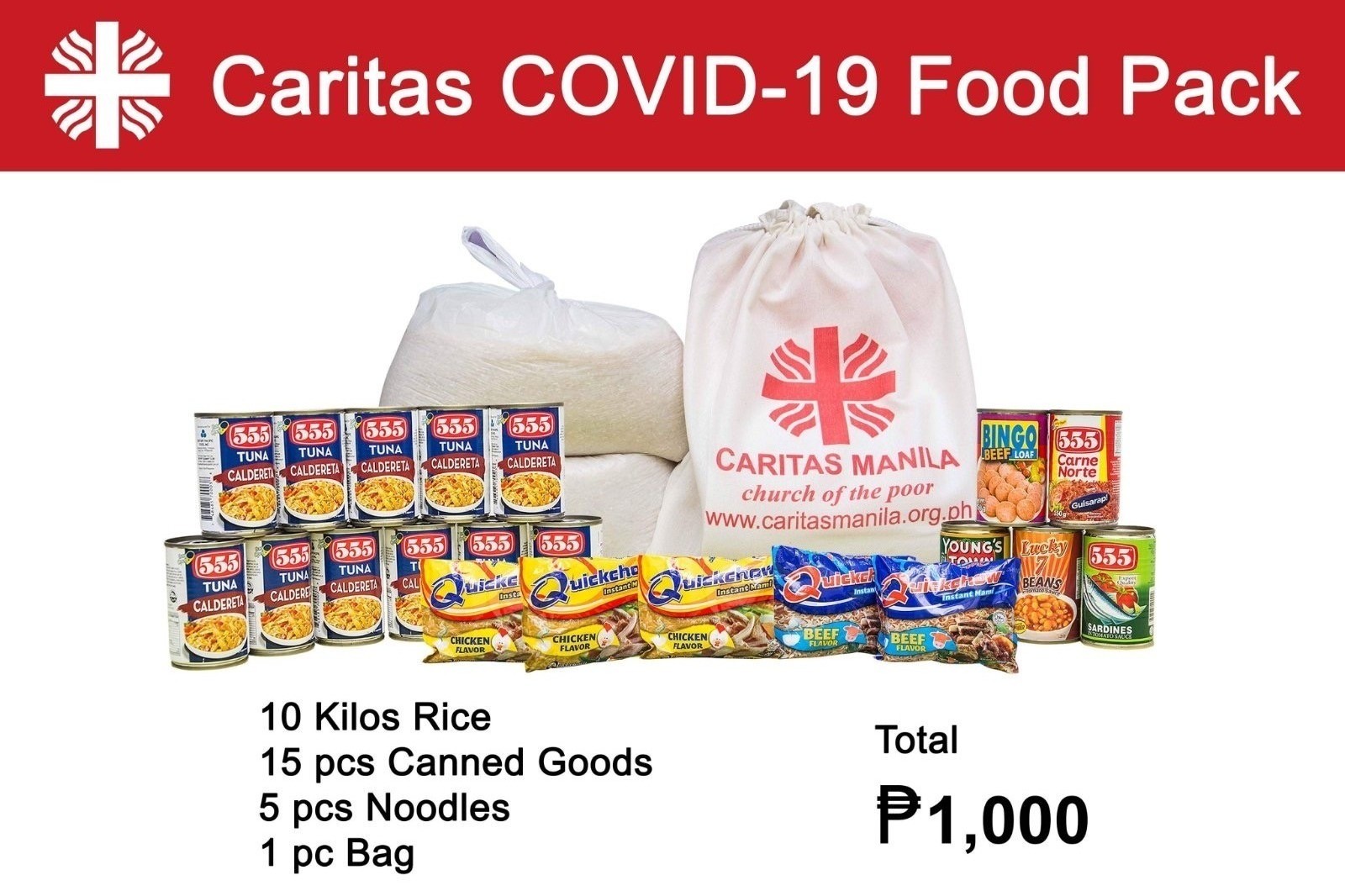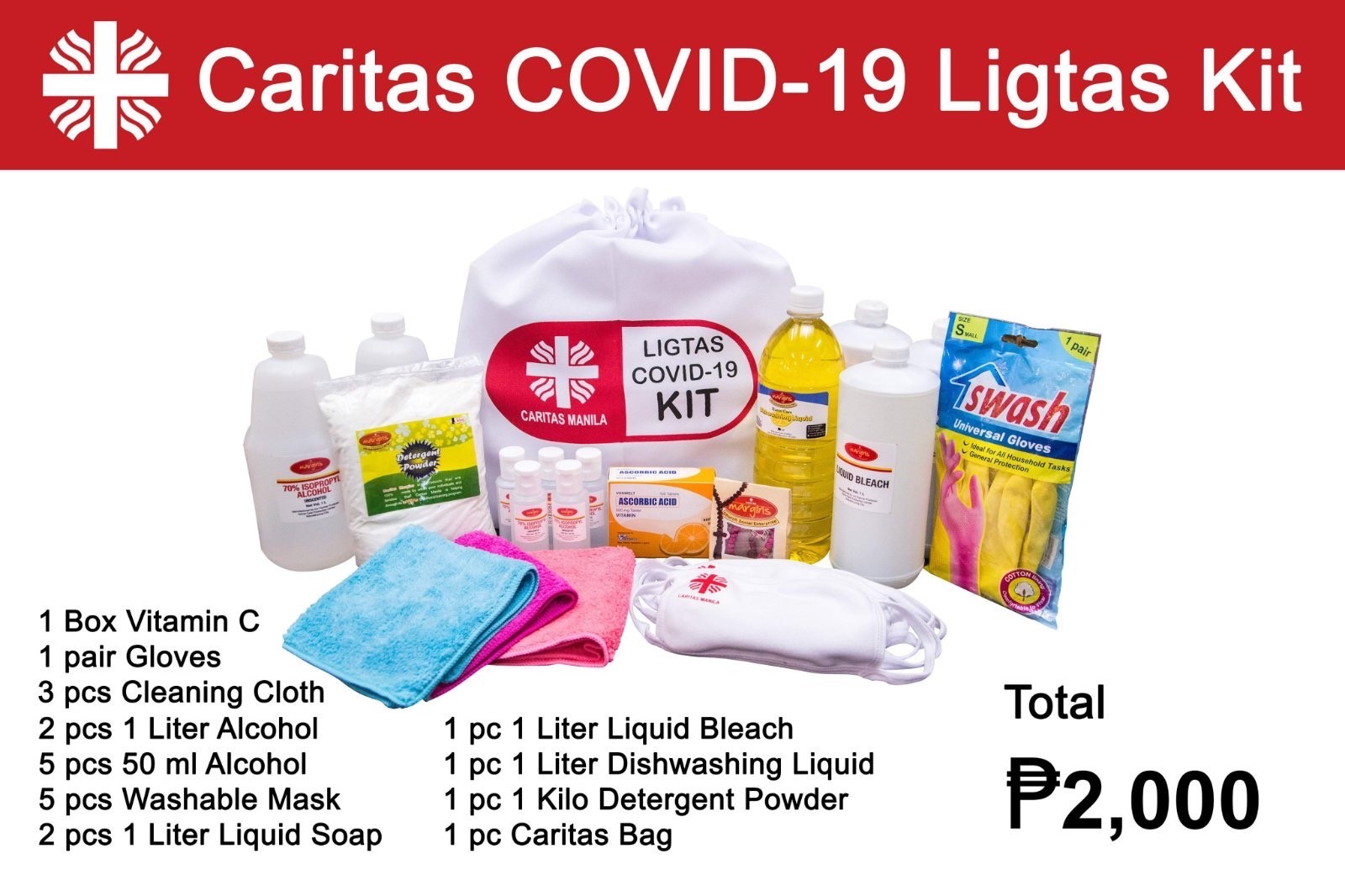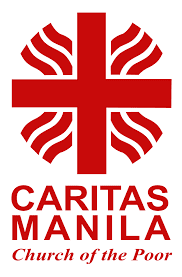 CARITAS MANILA is a non-profit organization that serves as the lead social service and development ministry of the Catholic Church in the Philippines. With over 60 years of experience, its core competencies are geared towards total human development and poverty alleviation and advocates creating a Christian community with a strong social conscience.
For more information, please visit https://caritasmanila.org.ph
——————————————————————————————————————
NOTE: You may experience some site delays due to the influx of people on the site as you are backing the project - and for this we request your utmost patience :)
When paying via Credit Card, please click the "Pay with PayMongo" button only once and wait for the page to load to avoid overcharging.
When paying through Bank Deposits/Online Transfers or PayPal, please wait for the email instructions to be emailed to you. If you do not receive the instructions via email, you may send your deposit slips or screenshots to audrey@thesparkproject.com or info@thesparkproject.com
Thank you for your patience!
| Name | Date |
| --- | --- |
| Carla Tan | 9 April, 2020 |
| Nicolas Bolzico | 9 April, 2020 |
| JOY | 9 April, 2020 |
| Angel Mirano | 9 April, 2020 |
| Celine Yap | 9 April, 2020 |
| Stephanie Javier | 9 April, 2020 |
| Ma Isabel Quiros | 10 April, 2020 |
| Anonymous | 10 April, 2020 |
| Jackie Kawsek | 10 April, 2020 |
| Marianne Po | 11 April, 2020 |
| Lia Ame | 11 April, 2020 |
| Anna Maria Sy | 11 April, 2020 |
| Armando Arellano | 11 April, 2020 |
| Dana Uy | 12 April, 2020 |
| Anonymous | 12 April, 2020 |
| Moses Go | 12 April, 2020 |
| Anonymous | 12 April, 2020 |
| Alannah Tan | 12 April, 2020 |
| Win Ong | 12 April, 2020 |
| Stephanie Coyiuto | 12 April, 2020 |
| MND | 12 April, 2020 |
| Bea Coyiuto | 12 April, 2020 |
| katrina Chua | 12 April, 2020 |
| Kim German | 12 April, 2020 |
| Ong Fam | 12 April, 2020 |
| Regine Guevara | 12 April, 2020 |
| Rikki Dee | 12 April, 2020 |
| Eleanor Kawsek | 12 April, 2020 |
| Kier Arellano | 12 April, 2020 |
| Julie | 12 April, 2020 |
| Menchie | 12 April, 2020 |
| Anonymous | 12 April, 2020 |
| Jason Tanchuco | 12 April, 2020 |
| Anonymous | 12 April, 2020 |
| adrienneley | 12 April, 2020 |
| Williver | 12 April, 2020 |
| Jenilee Mae Chan | 12 April, 2020 |
| Fides Anne Molina | 12 April, 2020 |
| Anonymous | 12 April, 2020 |
| Maureen Marfil | 12 April, 2020 |
| Veronica Eala | 12 April, 2020 |
| Anonymous | 12 April, 2020 |
| gaddie gonzales | 12 April, 2020 |
| She Lim | 12 April, 2020 |
| Hannah tan | 12 April, 2020 |
| Lee Aquino | 12 April, 2020 |
| Beltran family | 12 April, 2020 |
| Kathrine | 12 April, 2020 |
| Maureen Marfil | 12 April, 2020 |
| Vhina | 12 April, 2020 |
| Jose Alejandro Luis Banson | 12 April, 2020 |
| Roy Benito | 12 April, 2020 |
| Moses Go | 12 April, 2020 |
| Philip Karlo Bisnon | 12 April, 2020 |
| Andrew Roxas | 12 April, 2020 |
| av | 12 April, 2020 |
| Regina Georgia Crisostomo | 12 April, 2020 |
| TJ & Janna | 12 April, 2020 |
| Jedd | 12 April, 2020 |
| Happy Angel | 12 April, 2020 |
| Richard Raymond Uy | 12 April, 2020 |
| Daniel Lucas Santillan | 12 April, 2020 |
| Abigail Bernardo Famitangco | 12 April, 2020 |
| SavedByGrace | 12 April, 2020 |
| Monica Mabuti | 12 April, 2020 |
| Al delos Reyes | 12 April, 2020 |
| Eden Brion | 12 April, 2020 |
| Anonymous | 12 April, 2020 |
| Anonymous | 12 April, 2020 |
| Mai SanDi | 12 April, 2020 |
| Anne Dee | 12 April, 2020 |
| Anonymous | 12 April, 2020 |
| Mohanna Bulilan | 12 April, 2020 |
| Ruen | 12 April, 2020 |
| Anonymous | 12 April, 2020 |
| KM Dalena | 12 April, 2020 |
| Stenie | 12 April, 2020 |
| Marla | 12 April, 2020 |
| Andrea | 12 April, 2020 |
| Sai | 12 April, 2020 |
| AUG2 | 12 April, 2020 |
| Flory Toledo | 12 April, 2020 |
| Elyse Go | 12 April, 2020 |
| Kat Serrano | 12 April, 2020 |
| Sheala Ang | 12 April, 2020 |
| monethdcruz | 12 April, 2020 |
| Anonymous | 12 April, 2020 |
| Nigihiro | 12 April, 2020 |
| Anonymous | 12 April, 2020 |
| Karyn Ong | 12 April, 2020 |
| Mark Anthony Valino | 12 April, 2020 |
| Giu | 12 April, 2020 |
| Claire Tan | 12 April, 2020 |
| Chicco Pernia | 12 April, 2020 |
| Erika Flores | 12 April, 2020 |
| Cath | 12 April, 2020 |
| Lenny Ferrer | 12 April, 2020 |
| Nessa Co | 12 April, 2020 |
| Angela Rayos | 12 April, 2020 |
| Deniece Chan | 12 April, 2020 |
| Mads Salazar | 12 April, 2020 |
| Louella Javier | 12 April, 2020 |
| els | 12 April, 2020 |
| e.pacats | 12 April, 2020 |
| Minerva Alvarez | 12 April, 2020 |
| Ace | 12 April, 2020 |
| Peter Coyiuto | 13 April, 2020 |
| Sofia Coyiuto | 13 April, 2020 |
| Erika Dee | 13 April, 2020 |
| Bonnie Lemi | 13 April, 2020 |
| Sheila Cilos | 13 April, 2020 |
| Hannah S. Borla | 13 April, 2020 |
| Teta P | 14 April, 2020 |
| ALEXANDER AND ANITA DELA CRUZ | 14 April, 2020 |
| Kimberly Suarez | 14 April, 2020 |
| Tess Maquera | 14 April, 2020 |
| Jose Mari Chan | 14 April, 2020 |
| Shiela Ann Cahatol | 14 April, 2020 |
| grace mata | 14 April, 2020 |
| Sean Sualog | 15 April, 2020 |
| Nikki Lao | 15 April, 2020 |
| MJM | 15 April, 2020 |
| Maria Escuadra | 16 April, 2020 |
| Lady Gail Pelayo | 20 April, 2020 |
| Ellen Martines | 20 April, 2020 |
| CRD | 26 April, 2020 |
Frequently Asked Questions